As one of the most load-bearing joints in the body, the hips nearly affect every movement. If the hip joint is involved in a vehicle crash, the space in the joint/hip capsule can fill with fluid, causing joint effusion or swelling, inflammation, dull-immobilizing pain, and stiffness. Hip pain is a common injury symptom reported after a vehicle crash. This pain can range from mild to severe and may be short-term or last for months. No matter the level of pain being experienced, action must be taken quickly to avoid long-term damage. Individuals need high-quality, patient-focused care from experienced specialists as soon as possible to get on the road to recovery.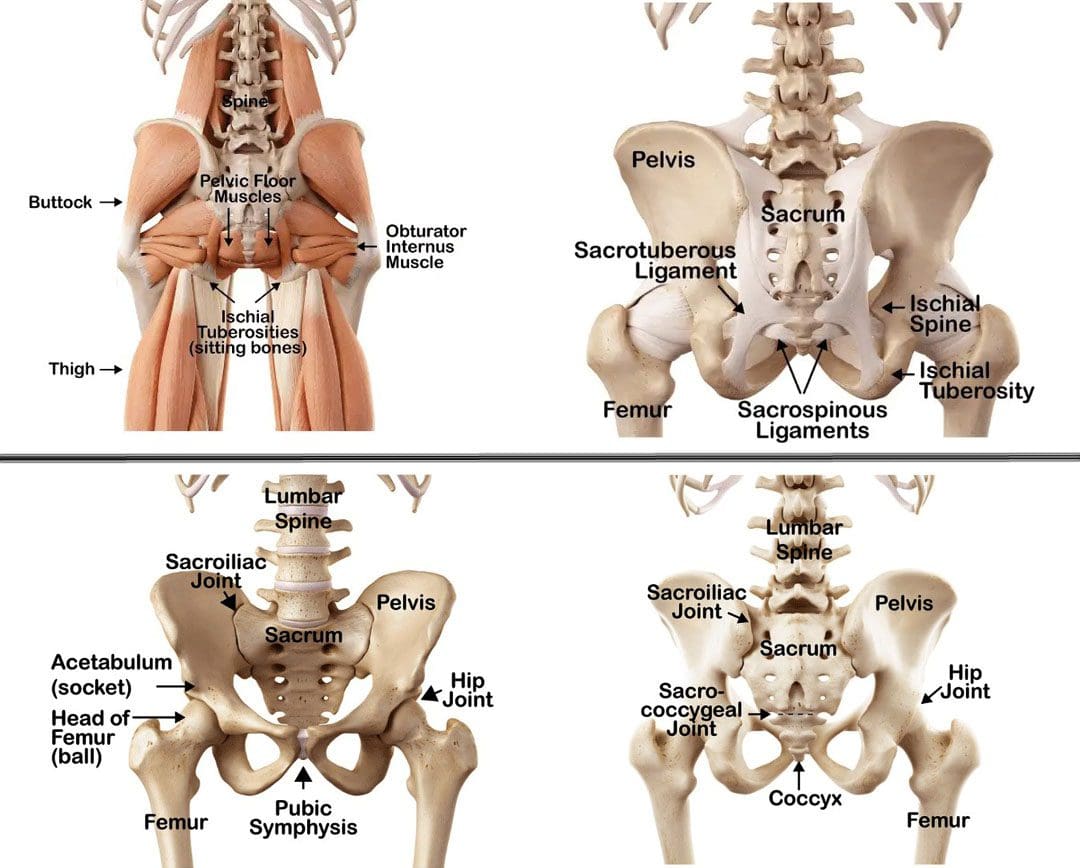 Vehicle Crash Hip Injury
The hip joints must be healthy and work as effectively as possible to stay active. Arthritis, hip fractures, bursitis, tendonitis, injuries from falls, and automobile collisions are the most common causes of chronic hip pain. Depending upon the type of injury, individuals may experience pain symptoms in the thigh, groin, inside of the hip joint, or buttocks.
Associated Injuries
The most common injuries that cause pain in the hip after a collision include:
Hip ligament sprain
Hip labral tear
Hip dislocation
Hip fracture
Hip Ligament Sprains or Strains
A hip ligament sprain or strain is caused by overstretched or torn ligaments.
These tissues attach bones to other bones and provide stability to the joints.
These injuries may only require rest and ice to heal, depending on the severity.
Chiropractic, decompression, and physical massage therapies may be necessary for realignment and to keep muscles flexible and relaxed.
Bursitis
Bursitis is an inflammation of the bursa, or the fluid-filled sac providing cushioning/material between bones and muscles.
It is one of the main causes of hip pain after an automobile collision and requires immediate medical attention.
Tendonitis
Tendonitis is a type of injury that affects soft tissues like tendons and ligaments, as opposed to bone and muscle.
Tendonitis can result in chronic pain and various discomfort symptoms in and around the hip area if left untreated.
Hip Labral Tear
A hip labral tear is a type of joint damage in which the soft tissue/labrum that covers the hip's socket gets torn.
The tissue ensures that the thighbone head moves smoothly within the joint.
Damage to the labrum can lead to severe pain symptoms and affect mobility.
Hip Dislocation
A hip dislocation means the femur ball has popped out of the socket, causing the upper leg bone to slide out of place.
Hip dislocations can cause avascular necrosis, which is the death of bone tissue from a blockage in the blood supply.
Hip Fractures
The hip bones can be broken down into three parts:
Ilium
Pubis
Ischium
A hip fracture, or broken hip, occurs whenever a break, crack, or crush happens to any one of these parts of the hip.
Acetabular Fracture
An acetabular fracture is a break or a crack outside the hip socket that holds the hip and thigh bones together.
A fracture to this body part is not as common because of the location.
Significant force and impact are often necessary to cause this type of fracture.
Symptoms
If any of the following symptoms after a vehicle crash are experienced, it could be a hip injury and should be examined by a medical professional. These include:
Soreness or tenderness at the site of injury.
Bruising.
Swelling.
Difficulty moving the hip/s.
Intense pain when walking.
Limping.
Loss of muscle strength.
Abdominal pain.
Knee pain.
Groin pain.
Treatment and Rehabilitation
A doctor or specialist should always evaluate hip problems and pain symptoms. With the help of a physical examination and diagnostics like X-rays, CT Scans, or an MRI, a physician can diagnose and recommend treatment options. Treatment after a vehicle crash depends on the severity of the damage. For example, hip fractures often require immediate surgery, while other injuries may only necessitate medication, rest, and rehabilitation. Possible treatment plans include:
Rest
Pain, muscle relaxants, and anti-inflammatory medication.
Physical therapy
Massage therapy
Chiropractic realignment
Spinal decompression
Exercise therapy
Steroid injections
Surgery - after surgery, a physical therapist can help stretch and work on muscles around the hip to gain mobility and flexibility for a complete recovery.
Total hip replacement
Our team collaborates with the necessary specialists to provide the complete care needed to experience full recovery and healing for long-term relief. The team will work together to form a comprehensive treatment plan to strengthen the hip muscles for better support and increased range of motion.
---
Movement as Medicine
---
The information herein is not intended to replace a one-on-one relationship with a qualified healthcare professional or licensed physician and is not medical advice. We encourage you to make healthcare decisions based on your research and partnership with a qualified healthcare professional. Our information scope is limited to chiropractic, musculoskeletal, physical medicines, wellness, sensitive health issues, functional medicine articles, topics, and discussions. We provide and present clinical collaboration with specialists from various disciplines. Each specialist is governed by their professional scope of practice and their jurisdiction of licensure. We use functional health & wellness protocols to treat and support care for the injuries or disorders of the musculoskeletal system. Our videos, posts, topics, subjects, and insights cover clinical matters, issues, and topics that relate to and directly or indirectly support our clinical scope of practice.* Our office has reasonably attempted to provide supportive citations and identified the relevant research study or studies supporting our posts. We provide copies of supporting research studies available to regulatory boards and the public upon request.
We understand that we cover matters that require an additional explanation of how it may assist in a particular care plan or treatment protocol; therefore, to further discuss the subject matter above, please contact Dr. Alex Jimenez or contact us at 915-850-0900.
Dr. Alex Jimenez DC, MSACP, CCST, IFMCP*, CIFM*, ATN*
email: coach@elpasofunctionalmedicine.com
Licensed in: Texas & New Mexico*
References
Cooper, Joseph, et al. "Hip dislocations and concurrent injuries in motor vehicle collisions." Injury vol. 49,7 (2018): 1297-1301. doi:10.1016/j.injury.2018.04.023
Fadl, Shaimaa A, and Claire K Sandstrom. "Pattern Recognition: A Mechanism-based Approach to Injury Detection after Motor Vehicle Collisions." Radiographics: a review publication of the Radiological Society of North America, Inc vol. 39,3 (2019): 857-876. doi:10.1148/rg.2019180063
Frank, C J et al. "Acetabular fractures." The Nebraska medical journal vol. 80,5 (1995): 118-23.
Masiewicz, Spencer, et al. "Posterior Hip Dislocation." StatPearls, StatPearls Publishing, 22 April 2023.
Monma, H, and T Sugita. "Is the mechanism of traumatic posterior dislocation of the hip a brake pedal injury rather than a dashboard injury?." Injury vol. 32,3 (2001): 221-2. doi:10.1016/s0020-1383(00)00183-2
Patel, Vijal, et al. "The association between knee airbag deployment and knee-thigh-hip fracture injury risk in motor vehicle collisions: A matched cohort study." Accident; Analysis and Prevention vol. 50 (2013): 964-7. doi:10.1016/j.aap.2012.07.023