Healthy aging has been linked to a lifestyle consisting of proper nutrition and exercise. However, even with a healthy lifestyle, the body undergoes changes that include conditions, disease, and compromises in physical performance. Because of the effects of aging on muscle and joint tissue, cardiovascular fitness, and other physical parameters, older athletes need to take consideration, but this doesn't mean slowing down. Injury Medical Chiropractic and Functional Medicine Clinic can develop a training and treatment plan to build and maintain musculoskeletal system health, flexibility, and optimal function.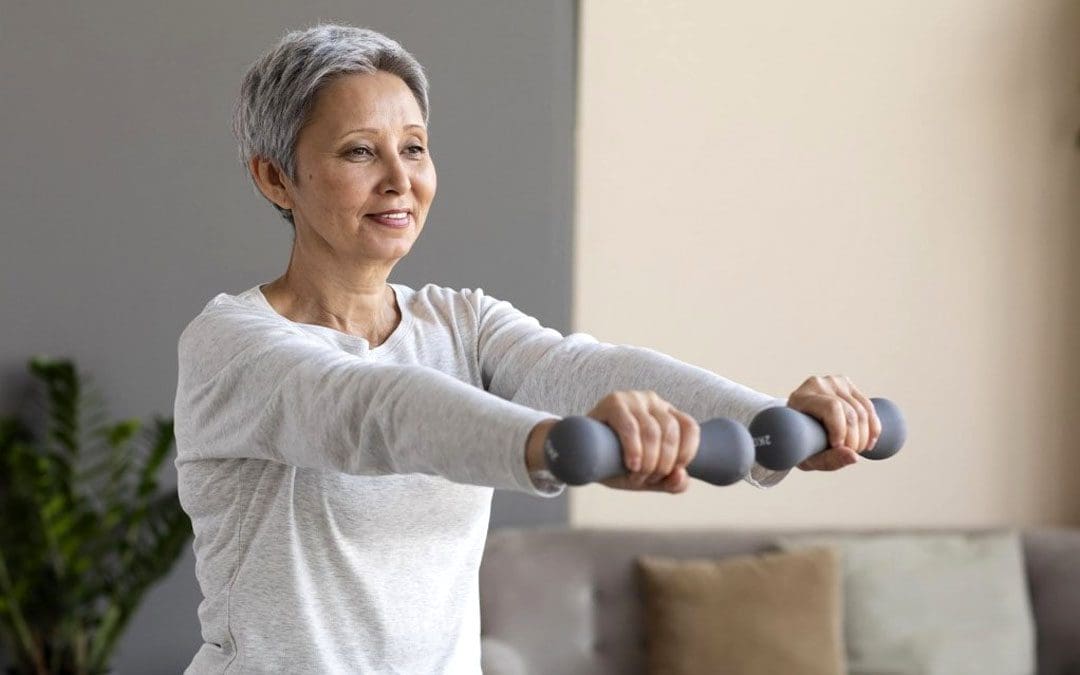 Older Athletes
Research has shown that the physical and mental declines that go with aging can be reduced with fitness and nutrition programs and that it is not too late to start improving fitness, no matter what age. Systemic changes that happen to an aging body include:
Nervous System
Imbalances happen more easily and more often.
Sensation changes.
Musculoskeletal System
Bone Strength Decreases.
Muscle Strength Decreases.
Flexibility issues occur more frequently.
Respiratory System
Decreased Vital or Breathing Capacity of Lungs - The maximum amount of air that can be exhaled after a full inhalation.
Cardiovascular System
Maximum Heart Rate slows down.
A slower return to resting heart rate after and during physical activity and exercise.
Maintaining Endurance
Common aging fitness declines include:
Changes in body composition.
Increased body fat.
Decreased muscle mass.
Loss of height - can be brought on by osteoporosis.
Diminished cardiorespiratory capacity.
Muscle atrophy.
Research has found that when seniors start to exercise, their health improves quickly. It's estimated that the physical declines associated with aging are not necessarily inevitable but can also happen by losing fitness/deconditioning effects from reduced exercise levels, frequency, and/or intensity. Despite the losses, older athletes are often able to compete and excel in endurance activities because they tend to have higher proportions of slow twitch fibers.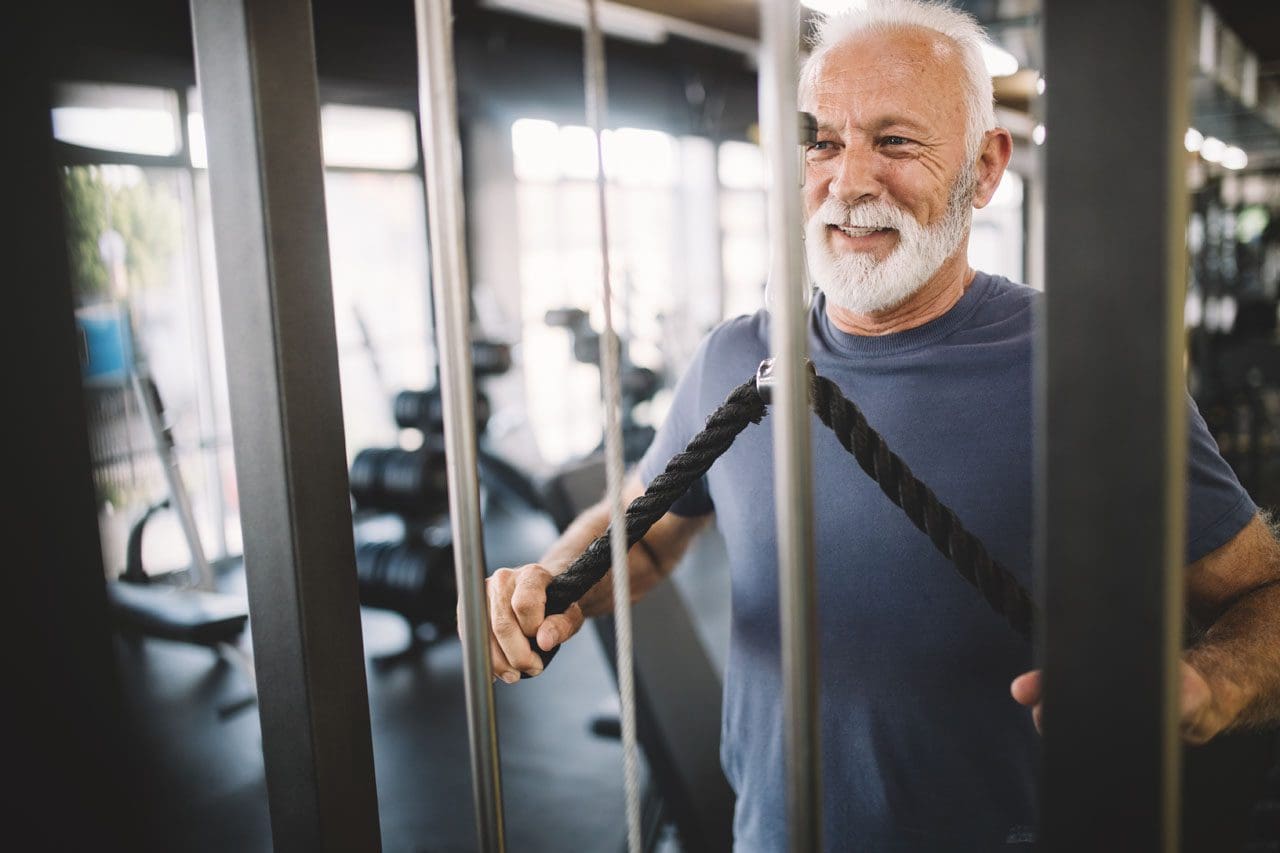 Memory and Fitness
Evidence suggests that seniors who exercise reduce the physical effects of aging and prevent their brain/memory from advanced degeneration.
Physical fitness has been linked with reduced memory decline in middle-aged adults.
Training Options
Training methods to maintain athletic performance.
Hill Running or Interval Training
This type of training can improve fitness and condition the aerobic and anaerobic systems.
Weight Training
Weight training maintains muscle tone, fast twitch muscle fibers, and strength.
Plyometric exercises
Creatine Supplements
Supplements may help improve performance during repetitive, intense exercise sessions.
Nutrition
Aging causes the joints to become less flexible, resulting in a range of motion loss leading to limitations and compromised physical abilities. Proper nutrition in older athletes can protect the joints and prevent advanced degeneration. The following nutrients are recommended:
Omega-3's - nuts, seeds, and fatty fish provide anti-inflammatory effects.
Vitamin C for collagen production.
Sulfur amino acids - certain vegetables, meat, poultry, fish, and dairy products improve joint cartilage health.
Bioflavonoids - all fruit and vegetables provide anti-inflammatory effects and improved circulation.
Antioxidants - selenium and vitamin E protect against free radicals that multiply with age.
Supplements may also be helpful but check with a doctor before beginning a program.
---
Move Better, Live Better
---
The information herein is not intended to replace a one-on-one relationship with a qualified healthcare professional or licensed physician and is not medical advice. We encourage you to make healthcare decisions based on your research and partnership with a qualified healthcare professional. Our information scope is limited to chiropractic, musculoskeletal, physical medicines, wellness, sensitive health issues, functional medicine articles, topics, and discussions. We provide and present clinical collaboration with specialists from various disciplines. Each specialist is governed by their professional scope of practice and their jurisdiction of licensure. We use functional health & wellness protocols to treat and support care for the injuries or disorders of the musculoskeletal system. Our videos, posts, topics, subjects, and insights cover clinical matters, issues, and topics that relate to and directly or indirectly support our clinical scope of practice.* Our office has reasonably attempted to provide supportive citations and identified the relevant research study or studies supporting our posts. We provide copies of supporting research studies available to regulatory boards and the public upon request.
We understand that we cover matters that require an additional explanation of how it may assist in a particular care plan or treatment protocol; therefore, to further discuss the subject matter above, please contact Dr. Alex Jimenez or contact us at 915-850-0900.
Dr. Alex Jimenez DC, MSACP, CCST, IFMCP*, CIFM*, ATN*
email: coach@elpasofunctionalmedicine.com
Licensed in: Texas & New Mexico*
References
Gillis, Angela, and Brenda MacDonald. "Deconditioning in the hospitalized elderly." The Canadian nurse vol. 101,6 (2005): 16-20.
Lexell, J. "Human aging, muscle mass, and fiber type composition." The Journal of Gerontology. Series A, Biological Sciences and medical sciences vol. 50 Spec No (1995): 11-6. doi:10.1093/gerona/50a.special_issue.11
Marriott, Catherine F S, et al. "High-Intensity Interval Training in Older Adults: a Scoping Review." Sports medicine - open vol. 7,1 49. 19 Jul. 2021, doi:10.1186/s40798-021-00344-4
Rogers, Michael E et al. "Balance training for the older athlete." International Journal of sports physical therapy vol. 8,4 (2013): 517-30.
Tayrose, Gregory A et al. "The Master's Athlete: A Review of Current Exercise and Treatment Recommendations." Sports Health vol. 7,3 (2015): 270-6. doi:10.1177/1941738114548999
Townsend, Danyelle M et al. "Sulfur-containing amino acids and human disease." Biomedicine & pharmacotherapy = Biomedicine & pharmacotherapy vol. 58,1 (2004): 47-55. doi:10.1016/j.biopha.2003.11.005
Van Roie, Evelien, et al. "An age-adapted plyometric exercise program improves dynamic strength, jump performance and functional capacity in older men either similarly or more than traditional resistance training." PloS one vol. 15,8 e0237921. 25 Aug. 2020, doi:10.1371/journal.pone.0237921
Wu, Tingting, and Yanan Zhao. "Associations between functional fitness and walking speed in older adults." Geriatric nursing (New York, N.Y.) vol. 42,2 (2021): 540-543. doi:10.1016/j.gerinurse.2020.10.003