Nerves control muscle fibers. Muscle twitching is an involuntary contraction of the muscle fibers. When individuals play sports/work out vigorously or for a long time, they may experience muscle twitching and can often see and/or feel the twitches happening. The most worked-out muscles are likely to twitch, which includes the biceps, thighs, and calves, but twitches can occur in any muscle. Chiropractic care, massage therapy, and functional medicine can help relax the muscles, improve circulation, restore function, and train individuals to prevent future episodes.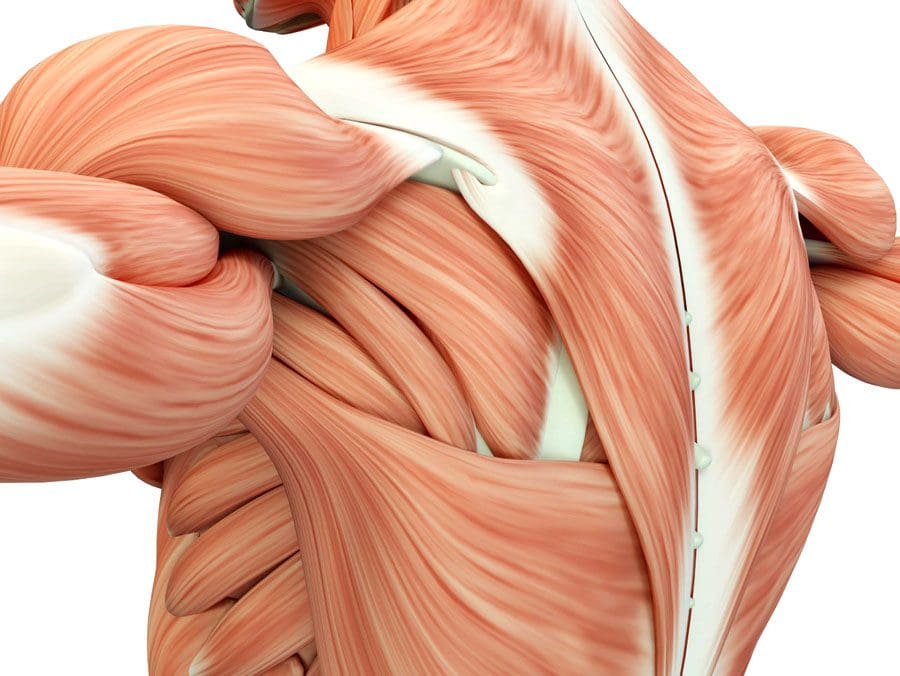 Muscle Twitching
A muscle twitch often occurs after intense physical activity or a hard workout because the muscle or muscles have been overworked, and there is hyper-excitability of the nerve/s that makes the muscle/s continue to contract.
A muscle twitch that can be seen is called fasciculation.
A muscle twitch that cannot be seen is called fibrillation.
If there is pain or the twitching is prolonged, it is a muscle spasm.
Causes
The most common causes include the following:
Intense exercise and rigorous physical activity build up lactic acid in the muscles.
Dehydration is a very common factor for shaky muscles.
Vitamin D and calcium deficiencies could cause muscle spasms in the hand, calves, and eyelids.
Using caffeinated products to increase physical performance.
Not enough or a lack of healthy sleep.
Anxiety or stress.
Certain medications like estrogen and corticosteroids.
Nicotine and tobacco use.
Physical Activity/Exercise
Intense exercise and physical activity can cause muscle fatigue.
Muscle fatigue triggers twitching and cramping in overworked muscle fibers.
Electrolytes play a role in muscle contraction.
Electrolyte loss and imbalances within muscle fibers through sweating can lead to twitching.
Dehydration
Muscle mass comprises 75% water.
Water carries nutrients and minerals to muscles to support function.
Not being properly hydrated can cause twitching and cramping.
Vitamin D Deficiency
Nerves need vitamin D to relay messages to and from the brain to the body's muscles.
A vitamin D deficiency can cause muscle weakness and twitching.
Magnesium Deficiency
Magnesium deficiency is known as hypomagnesemia.
Magnesium plays a role in maintaining nerve and muscle health.
Magnesium helps transport calcium across cell membranes to support nerve and muscle function.
A magnesium deficiency can cause twitching anywhere in the body, including the face.
Causes of magnesium deficiency include:
Poor diet
Diarrhea
Drinking too much alcohol
Not addressing magnesium deficiency can increase the risk of cardiovascular disease.
Caffeine
Caffeine is a stimulant.
Drinking too much coffee, tea, or energy drinks can cause fasciculation.
Not Enough Sleep
Brain chemicals or neurotransmitters transmit information from the brain to the nerves that control muscle contraction.
Sleep deprivation can affect how neurotransmitter receptors work.
This means excess neurotransmitters can build up in the brain.
Lack of sleep can affect neurotransmitter function.
A common site of fasciculation tiredness occurs in the eyelids.
Anxiety and Stress
Experiencing psychological stress or high anxiety levels can cause excess muscle tension.
This can lead to muscle twitching.
Muscle fasciculation caused by stress can occur anywhere in the body.
Certain Medications
Certain medications can lead to involuntary muscle twitching.
The reaction can be a side effect due to interactions with other medications.
Individuals should discuss side effects and medication interactions with their doctor when taking a new medication.
Chiropractic Care
Chiropractors are experts on the musculoskeletal system and have many techniques to treat muscle fasciculation and spasms. It often depends on the cause/s, and specific treatment varies on a case-by-case basis. Common chiropractic treatments include:
Massage therapy
Heat and ice therapy
Manual manipulation
Joint adjustments
Ultrasound
Stretches to keep the muscles flexible
Exercises to strengthen the muscles
Nutritional recommendations
---
Fasciculation
---
The information herein is not intended to replace a one-on-one relationship with a qualified healthcare professional or licensed physician and is not medical advice. We encourage you to make your own healthcare decisions based on your research and partnership with a qualified healthcare professional. Our information scope is limited to chiropractic, musculoskeletal, physical medicines, wellness, sensitive health issues, functional medicine articles, topics, and discussions. We provide and present clinical collaboration with specialists from a wide array of disciplines. Each specialist is governed by their professional scope of practice and their jurisdiction of licensure. We use functional health & wellness protocols to treat and support care for the injuries or disorders of the musculoskeletal system. Our videos, posts, topics, subjects, and insights cover clinical matters, issues, and topics that relate to and directly or indirectly support our clinical scope of practice.* Our office has reasonably attempted to provide supportive citations and identified the relevant research study or studies supporting our posts. We provide copies of supporting research studies available to regulatory boards and the public upon request.
We understand that we cover matters that require an additional explanation of how it may assist in a particular care plan or treatment protocol; therefore, to further discuss the subject matter above, please feel free to ask Dr. Alex Jimenez or contact us at 915-850-0900.
Dr. Alex Jimenez DC, MSACP, CCST, IFMCP*, CIFM*, ATN*
email: coach@elpasofunctionalmedicine.com
Licensed in: Texas & New Mexico*
References
Bergeron, Michael F.. Muscle Cramps during Exercise-Is It Fatigue or Electrolyte Deficit?. Current Sports Medicine Reports July 2008 - Volume 7 - Issue 4 - p S50-S55 doi: 10.1249/JSR.0b013e31817f476a
Gragossian A, Bashir K, Friede R. Hypomagnesemia. [Updated 2022 May 15]. In: StatPearls [Internet]. Treasure Island (F.L.): StatPearls Publishing; 2022 Jan-. Available from: https://www.ncbi.nlm.nih.gov/books/NBK500003/
Küçükali, Cem Ismail, et al. "Peripheral nerve hyperexcitability syndromes." Reviews in the neurosciences vol. 26,2 (2015): 239-51. doi:10.1515/revneuro-2014-0066
Maughan, Ronald J, and Susan M Shirreffs. "Muscle Cramping During Exercise: Causes, Solutions, and Questions Remaining." Sports medicine (Auckland, N.Z.) vol. 49, Suppl 2 (2019): 115-124. doi:10.1007/s40279-019-01162-1
Miller, Kevin C et al. "Exercise-associated muscle cramps: causes, treatment, and prevention." Sports health vol. 2,4 (2010): 279-83. doi:10.1177/1941738109357299
Riebl, Shaun K, and Brenda M Davy. "The Hydration Equation: Update on Water Balance and Cognitive Performance." ACSM's health & fitness journal vol. 17,6 (2013): 21-28. doi:10.1249/FIT.0b013e3182a9570f