Football season is here, and the sport demands healthy, strong bodies. It is explosive, with high-intensity plays lasting between 2-15 seconds. Strength and power are put out in a few moments then the player rests up and does it again. A football training chiropractor can take players to another level with therapeutic massage, body strengthening, and rehabilitation so that players can enjoy a healthy injury-free season.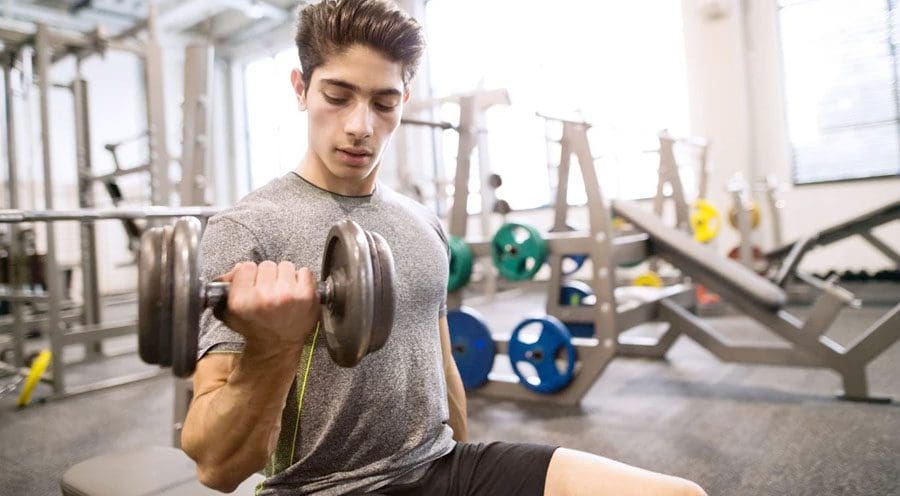 Football Training
Stretching and Warm-Up
Stretching and a dynamic warm-up are essential to strengthening the body and preventing injury. Stretching is necessary to increase the range of motion in the muscles, especially when the body is in an awkward position; it can adapt. A dynamic warm-up increases the core temperature of the muscles and prepares the muscles, joints, and nervous system for the physical event. The critical muscles are the hip flexors, hamstrings, and calves. The warm-up consists of a series of progressive movement drills that include:
Jogging
High knees running
Proper stretching, followed by a dynamic warm-up, will maximize performance.
Cardio, Aerobic, and Anaerobic Fitness
Cardio training increases oxygen and blood circulation to play for a long time without getting tired.
Aerobic fitness increases oxygen and provides endurance to break through or enhance tackles, sustained effort, and strength.
Anaerobic fitness utilizes high-intensity exercises to challenge the body without using a lot of oxygen like cardio and aerobics do.
All are important, especially for players playing the whole or most of the game.
Core Strength
The core is where power and strength come from. It refers to the muscles around the trunk and pelvis, including the diaphragm, abdominal wall, low back, and hips. Reinforcing the core will enhance balance, stability, and efficiency and reduce the risk of injury. The core muscles under the washboard abs link upper-body power with lower-body torque. In-season strength training provides a progressive buildup to optimal fitness and performance. The focus is on the following:
Speed maintenance.
Aerobic and anaerobic fitness.
Strength and power.
Emphasis on injury prevention training stabilizer muscles for balance and agility.
A core workout could consist of the following:
It is recommended to allow at least two days between training sessions and games. Avoid strength training on the same day as working out on the field.
Rest entirely from strength training for one week in five.
Light workouts are fine.
Hydration
Football players have unique hydration needs due to the exposure to extreme heat or cold while wearing heavy equipment. Top-rated athletic trainers monitor weather conditions, length and time of day at practice and games, and the hydration levels of each player. Hydration recommendations include:
Hydrate before, during, and after practices and games.
Two to three hours before the game, drink 17 to 20 fluid ounces of water or a sports drink.
Ten to 20 minutes before the game, drink seven to 10 fluid ounces of water or a sports drink.
During practices, drink seven to 10 fluid ounces of water or sports drink every 10 to 20 minutes with the helmet off.
Post-practice/game, correct any fluid loss, ideally within two hours.
The hydration should contain water to restore hydration, carbohydrates to replenish glycogen stores, and electrolytes to speed the recovery process.
Football Training Chiropractic
Chiropractic care has become integral to NFL players' health and training programs. All 32 teams have a chiropractor, and according to the Professional Football Chiropractic Society, the average NFL team chiropractor gives 30-50 treatments a week. Chiropractic treats conditions like neuromusculoskeletal strain injuries, neck pain, back pain, strains to the hamstring and quadriceps, and injuries caused by whiplash-like movements. Benefits include:
Increased strength
Increased endurance
Increased flexibility and mobility
Enhanced muscle efficiency
Pain relief
Injury Prevention
---
Chiropractic Care Player Testimonials
---
The information herein is not intended to replace a one-on-one relationship with a qualified healthcare professional or licensed physician and is not medical advice. We encourage you to make your own healthcare decisions based on your research and partnership with a qualified healthcare professional. Our information scope is limited to chiropractic, musculoskeletal, physical medicines, wellness, sensitive health issues, functional medicine articles, topics, and discussions. We provide and present clinical collaboration with specialists from a wide array of disciplines. Each specialist is governed by their professional scope of practice and their jurisdiction of licensure. We use functional health & wellness protocols to treat and support care for the injuries or disorders of the musculoskeletal system. Our videos, posts, topics, subjects, and insights cover clinical matters, issues, and topics that relate to and directly or indirectly support our clinical scope of practice.* Our office has reasonably attempted to provide supportive citations and identified the relevant research study or studies supporting our posts. We provide copies of supporting research studies available to regulatory boards and the public upon request.
We understand that we cover matters that require an additional explanation of how it may assist in a particular care plan or treatment protocol; therefore, to further discuss the subject matter above, please feel free to ask Dr. Alex Jimenez or contact us at 915-850-0900.
Dr. Alex Jimenez DC, MSACP, CCST, IFMCP*, CIFM*, ATN*
email: coach@elpasofunctionalmedicine.com
Licensed in: Texas & New Mexico*
References
https://www.frontiersin.org/articles/10.3389/fphys.2019.00013/full
Iaia, F Marcello, et al. "High-intensity training in football." International journal of sports physiology and performance vol. 4,3 (2009): 291-306. doi:10.1123/ijspp.4.3.291
Lorenz, Daniel, and Scot Morrison. "CURRENT CONCEPTS IN PERIODIZATION OF STRENGTH AND CONDITIONING FOR THE SPORTS PHYSICAL THERAPIST." International journal of sports physical therapy vol. 10,6 (2015): 734-47.
Robbins, Daniel W. The Normalization of Explosive Functional Movements in a Diverse Population of Elite American Football Players. Journal of Strength and Conditioning Research: April 2012 - Volume 26 - Issue 4 - p 995-1000
doi: 10.1519/JSC.0b013e31822d53b7
Stump, John L, and Daniel Redwood. "The use and role of sports chiropractors in the national football league: a short report." Journal of manipulative and physiological therapeutics vol. 25,3 (2002): E2. doi:10.1067/mmt.2002.122326
Zein MI, Saryono S, Laily I, Garcia-Jimenez JV. The effect of high-intensity circuit training-modified FIFA 11+ program on physical fitness among young football players. J Sports Med Phys Fitness 2020;60:11-6. DOI: 10.23736/S0022-4707.19.09813-X