Nutrition is how the body utilizes consumed food. Nutrition plays a role in chronic pain; lifestyle behaviors can influence how food contributes to illness/diseases. A common cause of chronic pain is chronic systemic inflammation. Inflammation plays a role in many chronic disease conditions, including diabetes, heart disease, and cancer. Reducing inflammation can be achieved by adjusting diet to get individuals back to feeling better quickly and to aid them in maintaining and improving their overall health. Injury Medical Chiropractic and Functional Medicine Clinic offer diet and nutritional supplements guidance as part of a personalized treatment plan.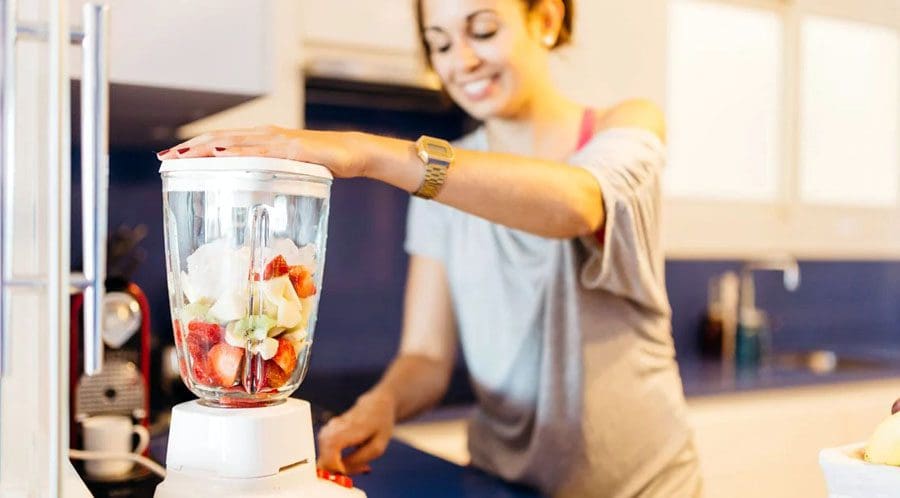 Inflammation
The purpose of the inflammatory response includes:
Isolate the dangerous bacteria, viruses, or damaged cells.
Flush out the dead cells and other damaging substances.
Initiate the repair/healing process.
Types of inflammation
Localized inflammation occurs at the site of an injury or infection.
A sprained ankle that becomes swollen and painful or a cut that gets infected and becomes red and swollen are examples of localized inflammation.
Systemic inflammation occurs throughout the body. External factors can trigger this type of inflammation.
Viral and Bacterial infections.
Allergens or toxins in food and the environment.
Smoking
Alcohol consumption
It can also be triggered by internal factors, including:
Stress
Obesity
Autoimmune conditions
Optimizing Diet and Nutritional Supplements Effect on Chronic Pain
The body needs protein, carbohydrates, fat, fiber, vitamins, and minerals for the health and the prevention of chronic disease.
Dietary intake can enhance the function of the nervous system, immune system, and endocrine system that directly affects pain symptoms and episodes.
Losing weight decreases the added pressure on joints and reduces inflammation.
Dietary intake and weight status impact the risk and/or severity of other chronic diseases that include:
Cardiovascular disease
Diabetes
Anxiety
Depression
Often occur simultaneously with chronic pain.
Prescribed diet modification, also known as diet therapy includes:
Modifying the entire diet.
Supplementing the diet with specific nutrients.
Changing dietary patterns to induce a fasting state.
Benefits include:
Calorie reduction
Increased antioxidants
Prebiotic supplementation for gastrointestinal health.
These approaches positively impact comorbidities of chronic pain and promote secondary gains, including:
Pain alleviation and management.
A positive promotion of health and well-being.
Reductions of comorbidities like obesity and cardiovascular disease.
Reducing healthcare costs.
Vitamin and Mineral Supplements
Diet and nutritional supplements provide added essential nutrients to a damaged, inflamed, or injured body. Dietary supplements improve overall health and wellness.
Vitamin D and calcium tablets help maintain optimal bone health, as low vitamin D levels can lead to back pain.
Omega-3 fatty acids help reduce inflammation.
Vitamins E and C, combined with copper, help with blood production, tissue repair, and brain and skin health.
Folic acid can help with joint pain and myofascial pain.
Nutritional supplements support the body until the body and/or organs have correctly healed. Recovery from an injury could cause body stress that can interfere with the healing process. Diet and nutritional supplements expedite the healing and recovery process by:
Helping overcome dietary deficiencies.
Improving immune system function.
Detoxifying toxins.
Contain antioxidants that help the body stay toxin-free.
Chiropractic restores and realigns the body by incorporating supplements to nourish the body tissues and recover optimally from injury.
---
InBody Nutrition
---
The information herein is not intended to replace a one-on-one relationship with a qualified health care professional, or licensed physician, and is not medical advice. We encourage you to make your own healthcare decisions based on your research and partnership with a qualified healthcare professional. Our information scope is limited to chiropractic, musculoskeletal, physical medicines, wellness, sensitive health issues, functional medicine articles, topics, and discussions. We provide and present clinical collaboration with specialists from a wide array of disciplines. Each specialist is governed by their professional scope of practice and their jurisdiction of licensure. We use functional health & wellness protocols to treat and support care for the injuries or disorders of the musculoskeletal system. Our videos, posts, topics, subjects, and insights cover clinical matters, issues, and topics that relate to and support, directly or indirectly, our clinical scope of practice.* Our office has made a reasonable attempt to provide supportive citations and has identified the relevant research study or studies supporting our posts. We provide copies of supporting research studies available to regulatory boards and the public upon request.
We understand that we cover matters that require an additional explanation of how it may assist in a particular care plan or treatment protocol; therefore, to further discuss the subject matter above, please feel free to ask Dr. Alex Jimenez or contact us at 915-850-0900.
Dr. Alex Jimenez DC, MSACP, CCST, IFMCP*, CIFM*, ATN*
email: coach@elpasofunctionalmedicine.com
Licensed in: Texas & New Mexico*
References
Dragan, Simona, et al. "Dietary Patterns and Interventions to Alleviate Chronic Pain." Nutrients vol. 12,9 2510. 19 Aug. 2020, doi:10.3390/nu12092510
Lee, Mi Kyung, et al. "The use of nutritional guidance within chiropractic patient management: a survey of 333 chiropractors from the ACORN practice-based research network." Chiropractic & manual therapies vol. 26 7. 20 Feb. 2018, doi:10.1186/s12998-018-0175-1
Li, Chuan, et al. "Macrophage polarization and meta-inflammation." Translational research: the journal of laboratory and clinical medicine vol. 191 (2018): 29-44. doi:10.1016/j.trsl.2017.10.004
Nutrition and Chronic Pain https://www.iasp-pain.org/resources/fact-sheets/nutrition-and-chronic-pain/
Pahwa R, Goyal A, Jialal I. Chronic Inflammation. [Updated 2021 Sep 28]. In: StatPearls [Internet]. Treasure Island (FL): StatPearls Publishing; 2022 Jan-. Available from: https://www.ncbi.nlm.nih.gov/books/NBK493173/