Musculoskeletal pain and pain conditions are common at a chiropractic clinic. Sometimes it is not an apparent injury or illness but an underlying cause originating from an internal organ referring pain to the related somatic/bodily structures. This is known as a viscerosomatic reflex or disturbance. This reflex is a localized visceral stimulus that produces a response in segmentally related somatic structures. It affects the musculoskeletal system's bones, muscles, joints, ligaments, and tendons resulting from a visceral pathologic state or disease.
A viscerosomatic reaction happens when a pain signal from an organ gets passed on through the spinal cord, where neurons and peripheral motor structures like the muscles, blood vessels, and skin are interconnected/linked. The life-saving techniques that include the Heimlich maneuver and CPR chest compressions are examples of how one part of the body/organ can get affected/injured/ill and is remedied by treating another part of the body.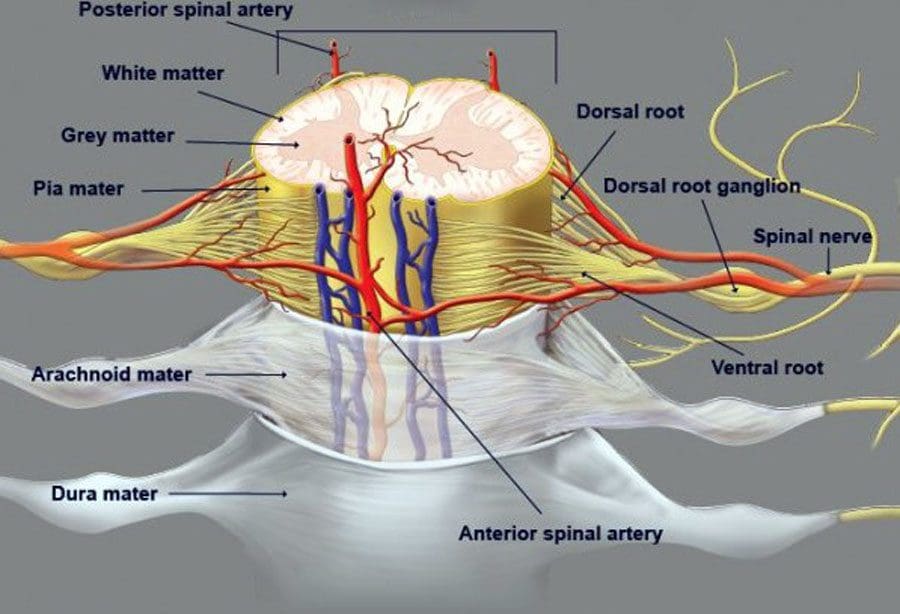 Viscerosomatic Symptoms
Common signs and symptoms include:
Hard to pinpoint general pain
Skin changes include:
Sweaty, dry, red, or pale/whitening
Hypersensitive or chronic discomfort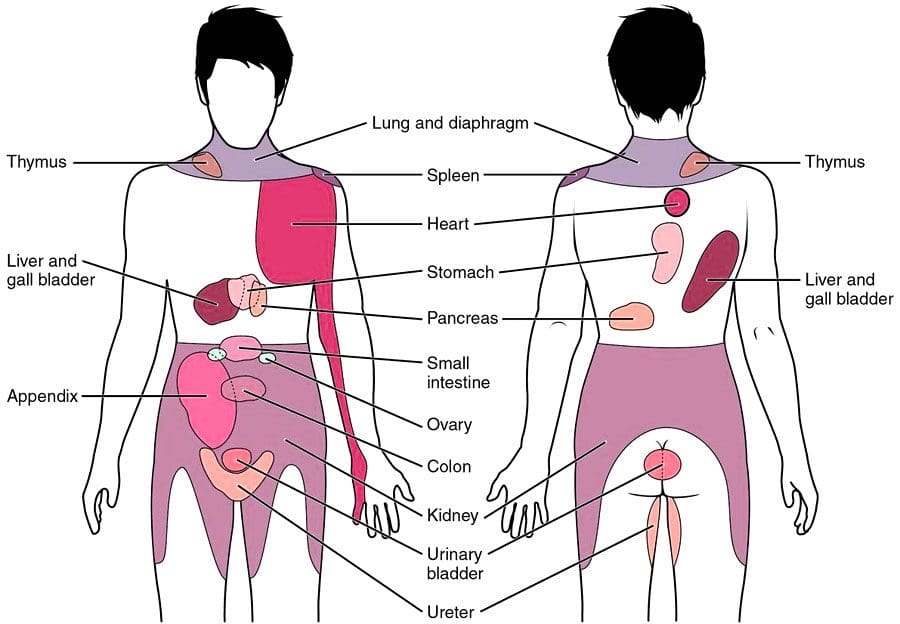 Rigid muscles and spasms.
Deep, dull, aching pain that is difficult to reproduce.
Pain with no pattern could be better or worse in the morning or night, better or worse after activity or resting.
Chronic pain that lasts 90 days with little to no change.
Medical history of gastrointestinal, liver, and lung disorders or infections.
Pathology is the study of the causes and effects of disease or injury. A disease or injury in an organ or organ system creates a response in the somatic system. Visceral reflexes produce non-skeletal muscular responses in internal organs like the heart, blood vessels, and organs.
Reflexes
Somatic and visceral reflexes are two types of neural circuits generated by systems within the peripheral nervous system. These are the somatic nervous system which produces bodily reflexes, and the autonomic nervous system, which creates visceral reflexes. Both are essential for coordinating the central nervous system and the affected organ/s. The difference between somatic and visceral reflexes is that somatic take place in skeletal muscles, and visceral occur in soft tissue organs.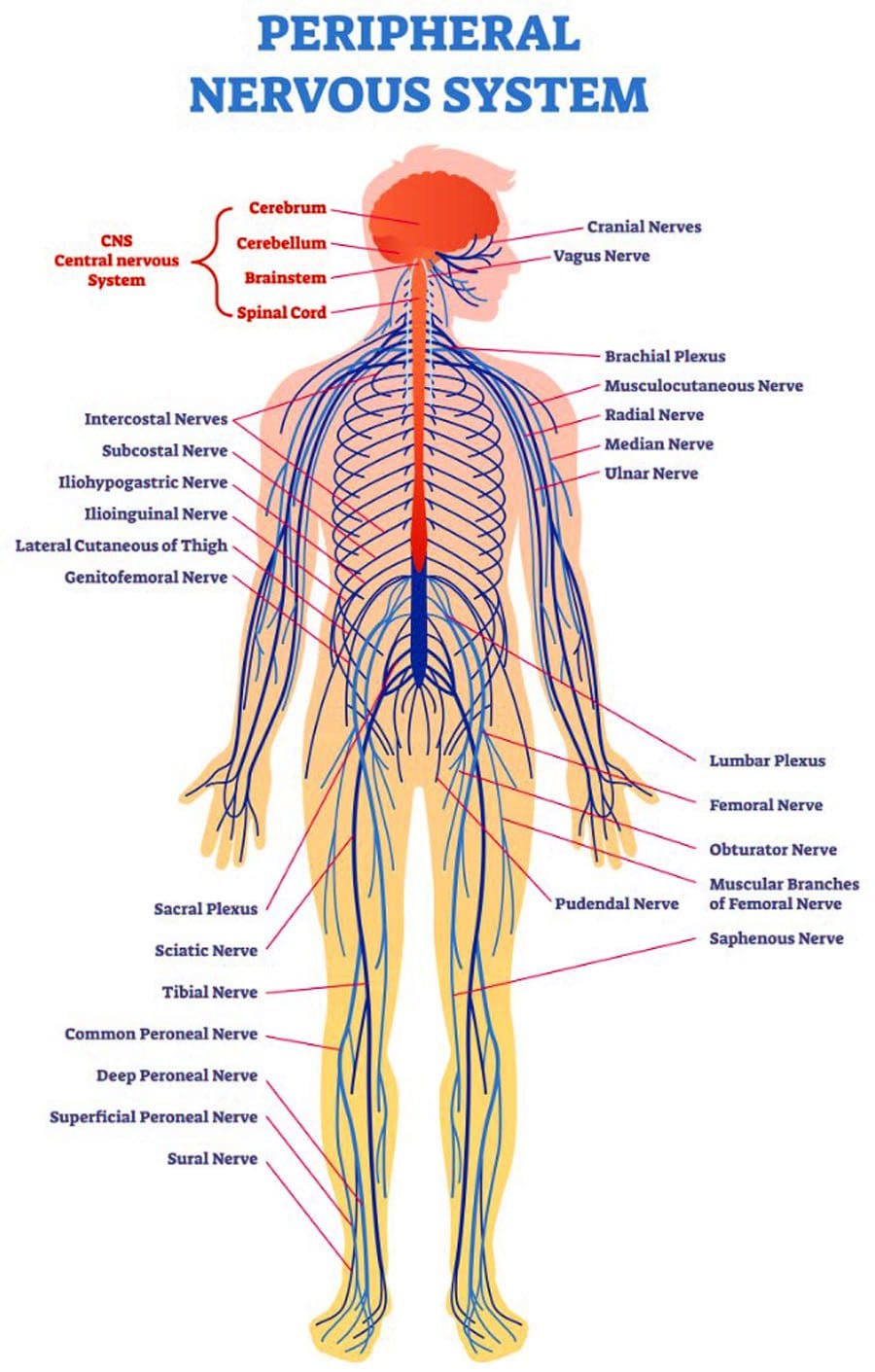 Body Organ Links
Medical practitioners have accepted particular body organ associations/links, for example:
The left shoulder can serve as an indicator of heat-related distress.
Below the inferior scapular angle, pain presenting could indicate pancreatic dysfunction and relates to vertebral and rib dysfunction between the thoracic vertebra T5–T9.
The pancreas usually refers to the left shoulder, as the ligaments interconnect to the stomach, spleen, and left hemidiaphragm muscle and suspend the descending colon.
Left-sided organs, including the aorta, could be related to the left upper extremity dysfunction or the left-sided myofascial structures between the shoulder blades.
Another example is the right shoulder and upper back pain can indicate liver and gall bladder distress and disease.
What Viscerosomatic Reflexes Tell A Chiropractor/Therapist
Chronic somatic problems can originate from within the body unless an obvious result of a traumatic incident. It is essential to pay attention to viscerosomatic reflexes because if left untreated, it could lead to chronic problems with multiple issues.
Chiropractic medicine specializes in the musculoskeletal system, combined with a healthy mind-body approach that generates differential diagnosis, including somatic dysfunction/s.
Benefits include fewer imaging scans.
Decreased use of prescription pain medications.
Decreased time in physical therapy.
Decrease in medical costs.
Chiropractic can bring natural pain relief through their understanding and developed medical skill sets that include the capacity to mobilize the viscera and joint structures, to restore body stability and health. This expanded understanding, combined with the chiropractic physician's knowledge of neuroendocrine reflex systems, can help develop a personalized plan to achieve better health.
---
Viscerosomatic Pain Reflexes
---
The information herein is not intended to replace a one-on-one relationship with a qualified health care professional, or licensed physician, and is not medical advice. We encourage you to make your own healthcare decisions based on your research and partnership with a qualified healthcare professional. Our information scope is limited to chiropractic, musculoskeletal, physical medicines, wellness, sensitive health issues, functional medicine articles, topics, and discussions. We provide and present clinical collaboration with specialists from a wide array of disciplines. Each specialist is governed by their professional scope of practice and their jurisdiction of licensure. We use functional health & wellness protocols to treat and support care for the injuries or disorders of the musculoskeletal system. Our videos, posts, topics, subjects, and insights cover clinical matters, issues, and topics that relate to and support, directly or indirectly, our clinical scope of practice.* Our office has made a reasonable attempt to provide supportive citations and has identified the relevant research study or studies supporting our posts. We provide copies of supporting research studies available to regulatory boards and the public upon request.
We understand that we cover matters that require an additional explanation of how it may assist in a particular care plan or treatment protocol; therefore, to further discuss the subject matter above, please feel free to ask Dr. Alex Jimenez or contact us at 915-850-0900.
Dr. Alex Jimenez DC, MSACP, CCST, IFMCP*, CIFM*, ATN*
email: coach@elpasofunctionalmedicine.com
Licensed in: Texas & New Mexico*
References
Akinrodoye MA, Lui F. Neuroanatomy, Somatic Nervous System. [Updated 2021 Nov 14]. In: StatPearls [Internet]. Treasure Island (FL): StatPearls Publishing; 2022 Jan-. Available from: https://www.ncbi.nlm.nih.gov/books/NBK556027/
Bath M, Owens J. Physiology, Viscerosomatic Reflexes. [Updated 2022 May 8]. In: StatPearls [Internet]. Treasure Island (FL): StatPearls Publishing; 2022 Jan-. Available from: https://www.ncbi.nlm.nih.gov/books/NBK559218/
Christianson, Julie A., and Brian M. Davis. "The Role of Visceral Afferents in Disease." Translational Pain Research: From Mouse to Man, edited by Lawrence Kruger et al., CRC Press/Taylor & Francis, 2010.
Foreman, R D. "Integration of viscerosomatic sensory input at the spinal level." Progress in brain research vol. 122 (2000): 209-21. doi:10.1016/s0079-6123(08)62140-8
Sikandar, Shafaq, and Anthony H Dickenson. "Visceral pain: the ins and outs, the ups and downs." Current opinion in supportive and palliative care vol. 6,1 (2012): 17-26. doi:10.1097/SPC.0b013e32834f6ec9