Prescription Medications: Sciatica is a term used to describe neuropathic/nerve pain. It is a prevalent condition known as a lumbosacral radicular syndrome. It's discomforting, numbness, and tingling, combined with sharp shooting pain that can present anywhere from the low back where the nerve begins and down the leg into the foot. The most common cause is a bulging or herniated disc. The first medical recommendations are:
Ice and Heat packs
Physical therapy
Chiropractic
Over-the-counter pain relievers:
Acetaminophen - Tylenol
Non-steroidal anti-inflammatory drugs - NSAIDs:
Naproxen - Aleve
Ibuprofen - Advil, Motrin
However, when that is not enough, the next step usually involves prescription medications to treat the nerve pain.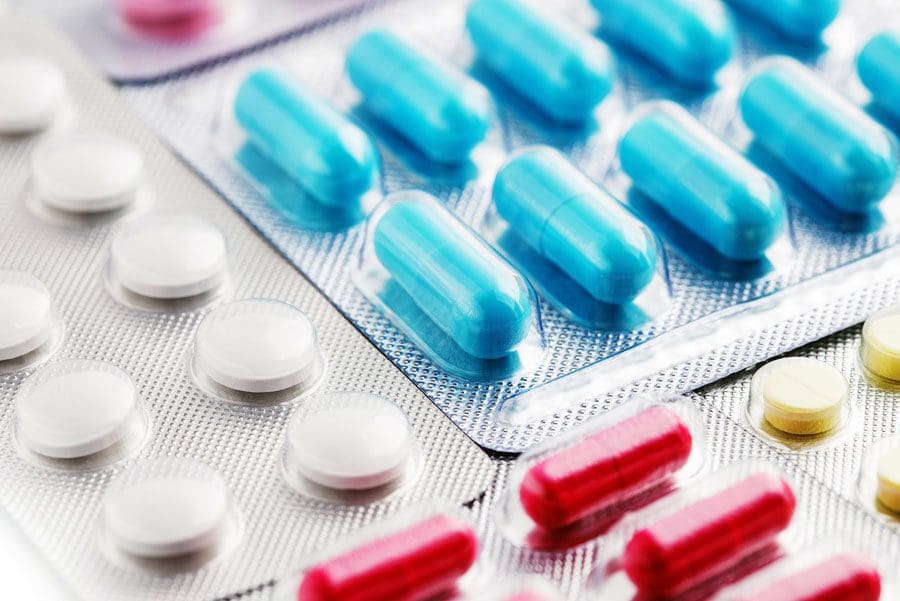 Prescription Medications
The following are a few prescription medications for sciatica:
When it comes to prescription medications for non-specific lower back pain, medical guidelines are in agreement. Here's a look at what the research shows about their effectiveness.
Diclofenac
Inflammation is a normal response of the immune system. However, the inflammation can irritate the nerves of the spinal column to the rest of the body, causing swelling and sciatica symptoms. NSAIDs are available as over-the-counter and prescription meds and can reduce inflammation, bringing relief from nerve pain, including sciatica.
Dosage
Diclofenac is taken by mouth with its total daily dose or TDD and can range from 75 to 200 mg.
Side Effects
Possible short-term side effects of NSAIDs can include:
Upset stomach
Heartburn
Nausea
Headache
Dizziness
Gabapentin
Gabapentin is commonly used to treat diabetic neuropathy and chronic sciatica nerve pain. However, it can take some time, possibly more than two weeks, to activate, and its effectiveness relieves sciatic nerve pain for up to 3 months. It works by calming down nerve cells to relieve neuropathic/nerve pain. It calms down the nerves by lowering the amounts of chemicals in the nervous system. An overabundance of chemicals can excite the nerve cells to the point of inflammation. Substance P is a neurotransmitter and a neuromodulator that plays a role in how the body perceives pain. Gabapentin helps to lower substance P levels.
Dosage
It is taken by mouth with its TDD typically between 900 to 3,600 mg, divided into multiple daily doses.
Side Effects
Common side effects include:
Drowsiness/sleepiness
Dizziness
Arms and/or Leg swelling
Diarrhea
Weakness
Topiramate
Like the other anti-seizure medications, topiramate is thought to relieve nerve pain by calming down the nerve cells by attaching to the glutamate receptor and preventing it from activating pain signals. Topiramate is commonly used to alleviate sciatica symptoms but may not be as effective after three months and does not lower disability from the low back and sciatic pain.
Dosage
The TDD for topiramate ranges between 50 to 400 mg.
Side Effects
Side effects can include:
Drowsiness/sleepiness
Sleep problems
Mood/behavioral changes
Trouble with memory
Nervousness
Appetite loss
Weight loss
Dizziness
Numbness or tingling sensations
---
Decompression Diagnostics Specialists
---
The information herein is not intended to replace a one-on-one relationship with a qualified health care professional, or licensed physician, and is not medical advice. We encourage you to make your own healthcare decisions based on your research and partnership with a qualified healthcare professional. Our information scope is limited to chiropractic, musculoskeletal, physical medicines, wellness, sensitive health issues, functional medicine articles, topics, and discussions. We provide and present clinical collaboration with specialists from a wide array of disciplines. Each specialist is governed by their professional scope of practice and their jurisdiction of licensure. We use functional health & wellness protocols to treat and support care for the injuries or disorders of the musculoskeletal system. Our videos, posts, topics, subjects, and insights cover clinical matters, issues, and topics that relate to and support, directly or indirectly, our clinical scope of practice.* Our office has made a reasonable attempt to provide supportive citations and has identified the relevant research study or studies supporting our posts. We provide copies of supporting research studies available to regulatory boards and the public upon request.
We understand that we cover matters that require an additional explanation of how it may assist in a particular care plan or treatment protocol; therefore, to further discuss the subject matter above, please feel free to ask Dr. Alex Jimenez or contact us at 915-850-0900.
Dr. Alex Jimenez DC, MSACP, CCST, IFMCP*, CIFM*, ATN*
email: coach@elpasofunctionalmedicine.com
Licensed in: Texas & New Mexico*
References
Baron, R., et al. (2010). The efficacy and safety of pregabalin in the treatment of neuropathic pain associated with chronic lumbosacral radiculopathy. Pain.
Dydyk AM, Conermann T. Chronic Pain. [Updated 2021 Nov 11]. In: StatPearls [Internet]. Treasure Island (FL): StatPearls Publishing; 2022 Jan-. Available from: https://www.ncbi.nlm.nih.gov/books/NBK553030/
Oliver Enke, Heather A. New, Charles H. New, Stephanie Mathieson, Andrew J. McLachlan, Jane Latimer, Christopher G. Maher, C.-W. Christine Lin. Anticonvulsants in the treatment of low back pain and lumbar radicular pain: a systematic review and meta-analysis. CMAJ Jul 2018, 190 (26) E786-E793; DOI: 10.1503/cmaj.171333
Rasmussen-Barr, Eva, et al. "Non-steroidal anti-inflammatory drugs for sciatica." The Cochrane database of systematic reviews vol. 10,10 CD012382. 15 Oct. 2016, doi:10.1002/14651858.CD012382