Sports chiropractic athletes: A sports chiropractor is a specialist that works with athletes to improve their performance. These doctors specialize in assessing and treating sports injuries. Treatment also prevents future damage/injury by providing a customized rehabilitation, strengthening, flexibility, and mobility program, that includes:
Exercise prescription
Ergonomic recommendations
Health coaching/counseling
Therapeutic sports massage
Sports chiropractic deals with preventing, diagnosing, and treating sports-athletic-based injuries to muscles, tendons, ligaments, and joints. Sports chiropractors have extensive training in evaluating muscular-skeletal problems related to sports participation overuse. Diagnosis is acquired through:
Body compositional analysis
Physical examination
Clinical findings
Radiological imaging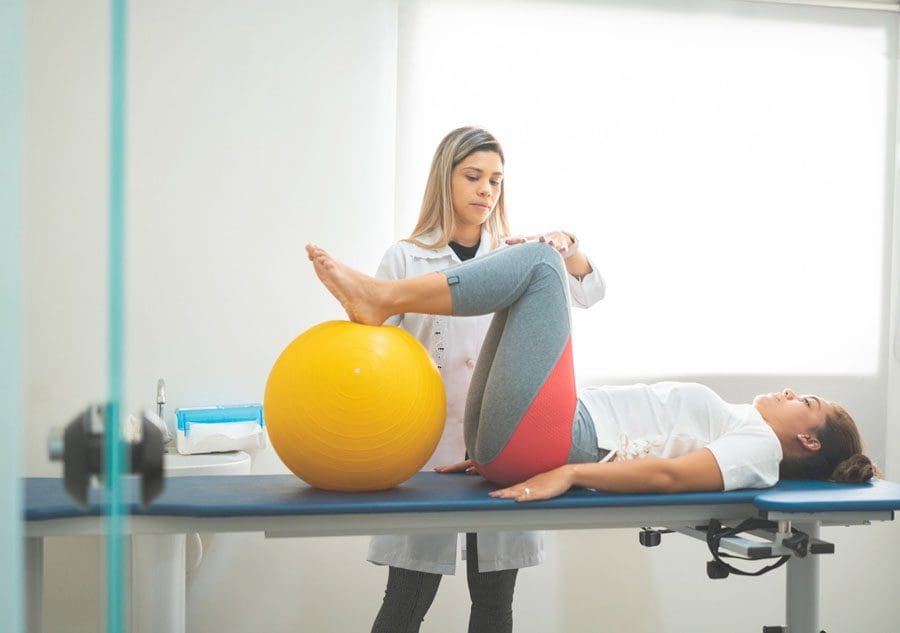 Sports Chiropractic Athletes
Chiropractors are masters of the human body and trained to use advanced diagnostics tools. A sports chiropractor evaluates individuals from all levels of sports and fitness, including:
Athletes - professional or recreational
Weekend warriors
Military personnel
The objective is to identify musculoskeletal problems related to sporting activity or overuse, alleviate pain, rehabilitate, and strengthen to prevent future injury. They can diagnose and treat sports-related injuries from common overuse injuries like:
Hip pain from frequently running on pavement.
Shoulder pain from damage caused by continued overhead throwing or hitting.
Low back and leg issues from twisting, bending, jumping, and reaching.
Balance
Athletes need a healthy balance of endurance, strength, and structure. Through biomechanics training, sports chiropractic restores the body's natural balance and proper function. The goal is to get the athlete re-engaged and protected against further injury and play without any problems or limitations. Sports chiropractic athletes can return in a short amount of time from injuries that include:
Torn ACLs
MCL Sprain
Ankle Sprain
Achilles Tendonitis
Rotator cuff tears
Quadriceps Strains
Hamstrings Strains
Shin Splints
Sports Hernia
Neck Pain
Back Pain
Spondylolisthesis
Prevention Regimen
They can recommend prevention programs to prevent potential problems before an athlete gets hurt. A chiropractor will detect developing muscle imbalances before they turn into a chronic condition that can lead to damage to the rest of the body. Additional therapies include:
Massage
Hot/cold treatments
Ultrasound therapy
Low-level laser therapy
Adjustments, stretching, core training, therapeutic sports massage, health coaching, and nutritional counseling will strengthen the body, allowing for performing physical activities and sports at optimum levels.
---
Body Composition
---
Sports Performance
Working with sports chiropractic athletes means achieving a balance of lean mass to maintain sports performance and reduce the risk of injury. Athletes, doctors, and trainers monitor gains over time to maximize performance and watch for signs of potential injury. A method of monitoring for potential injury is the ECW/TBW Analysis. When training and engaging in sports, the body is under physical stress. The proper amount of rest and recovery are needed to allow muscles to recover and regrow. Inflammation is reflected in the ECW/TBW by monitoring changes over time. A steady increase can indicate a sign of overtraining or improper recovery. Monitoring this progression can alert doctors and trainers that an athlete needs a less intense workout or longer recovery to reduce the potential for overtraining injury.
The information herein is not intended to replace a one-on-one relationship with a qualified health care professional, licensed physician, and is not medical advice. We encourage you to make your own health care decisions based on your research and partnership with a qualified health care professional. Our information scope is limited to chiropractic, musculoskeletal, physical medicines, wellness, sensitive health issues, functional medicine articles, topics, and discussions. We provide and present clinical collaboration with specialists from a wide array of disciplines. Each specialist is governed by their professional scope of practice and their jurisdiction of licensure. We use functional health & wellness protocols to treat and support care for the injuries or disorders of the musculoskeletal system. Our videos, posts, topics, subjects, and insights cover clinical matters, issues, and topics that relate to and support, directly or indirectly, our clinical scope of practice.* Our office has made a reasonable attempt to provide supportive citations and has identified the relevant research study or studies supporting our posts. We provide copies of supporting research studies available to regulatory boards and the public upon request.
We understand that we cover matters that require an additional explanation of how it may assist in a particular care plan or treatment protocol; therefore, to further discuss the subject matter above, please feel free to ask Dr. Alex Jimenez or contact us at 915-850-0900.
Dr. Alex Jimenez DC, MSACP, CCST, IFMCP*, CIFM*, ATN*
email: coach@elpasofunctionalmedicine.com
Licensed in: Texas & New Mexico*
References
Corcoran, Kelsey L et al. "Association Between Chiropractic Use and Opioid Receipt Among Patients with Spinal Pain: A Systematic Review and Meta-analysis." Pain medicine (Malden, Mass.) vol. 21,2 (2020): e139-e145. doi:10.1093/pm/pnz219
Naqvi U, Sherman Al. Muscle Strength Grading. [Updated 2021 Sep 2]. In: StatPearls [Internet]. Treasure Island (F.L.): StatPearls Publishing; 2022 Jan-. Available from: https://www.ncbi.nlm.nih.gov/books/NBK436008/
Nelson, Luke et al. "A descriptive study of sports chiropractors with an International Chiropractic Sports Science Practitioner qualification: a cross-sectional survey." Chiropractic & manual therapies vol. 29,1 51. 13 Dec. 2021, doi:10.1186/s12998-021-00405-1
Williams, Sean et al. "Kinesio taping in treatment and prevention of sports injuries: a meta-analysis of the evidence for its effectiveness." Sports medicine (Auckland, N.Z.) vol. 42,2 (2012): 153-64. doi:10.2165/11594960-000000000-00000