Chiropractic is a form of neuromusculoskeletal care that repairs and re-optimizes the nervous system that helps to relieve tension, inflammation, pain and restore body health. Like any piece of machinery that requires regular maintenance to operate correctly without issues, so too is the body an exquisite machine that needs regular maintenance. Treatment restores and maintains optimal function to the nervous system, muscles, bones, tendons, ligaments, and joints.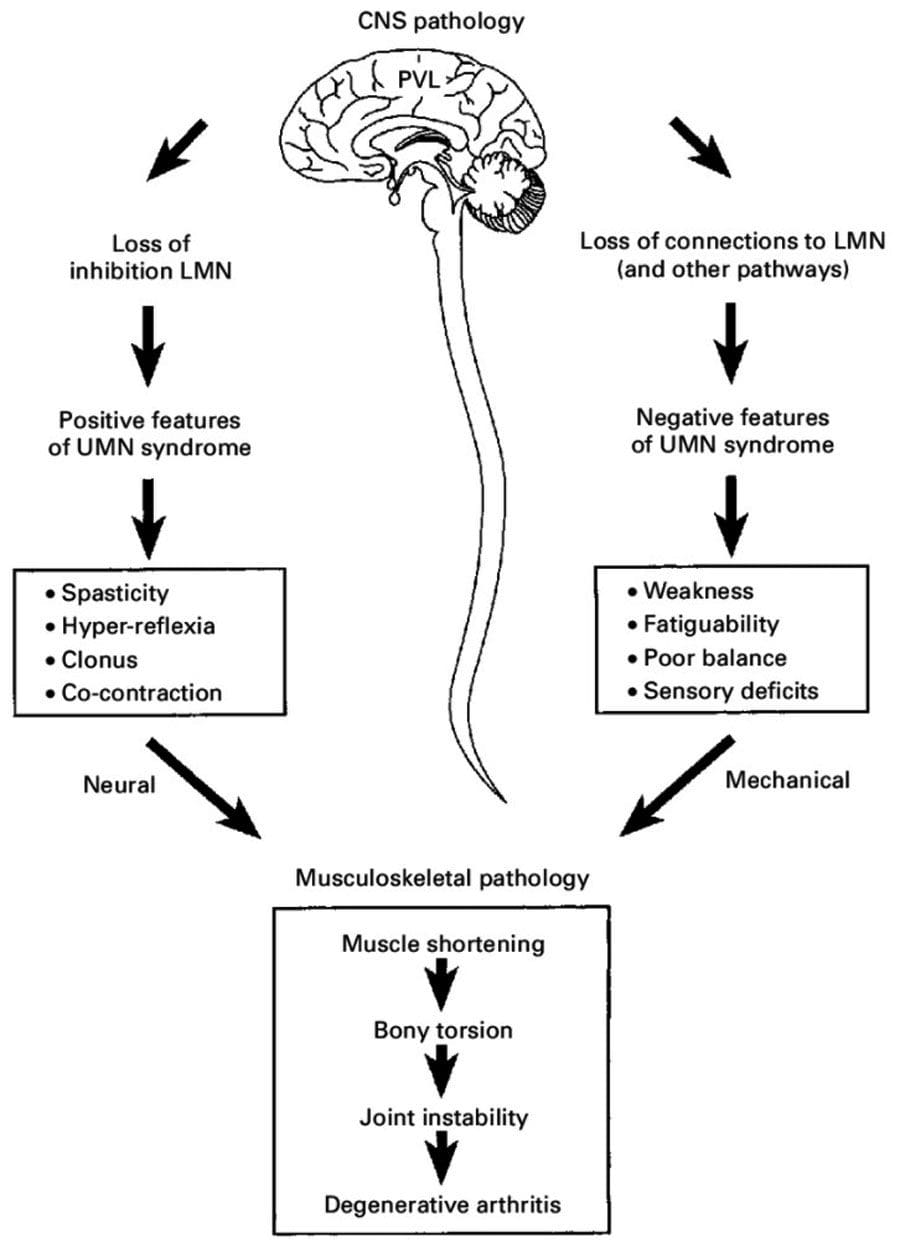 Neuromusculoskeletal Care
Central Nervous System - CNS
The Central Nervous System or CNS is the body's computer.
It processes functions in the body and mind.
It s made up of the brain and spinal cord.
It helps process external information through sight, sound, touch, smell, and taste.
The CNS interprets sensory information that goes through the spinal cord to the brain, and the body responds accordingly.
It controls voluntary movements like walking, talking, exercising.
It controls involuntary movements like blinking, breathing, digestion.
It allows thoughts, emotions, and perceptions to be created and expressed.
When the Central Nervous System works correctly, the body is coordinated, all senses send and receive information effectively, and cognition/thinking is clear.
Peripheral Nervous System - PNS
The Peripheral Nervous System or PNS transmits signals from the outside to the Central Nervous System.
The PNS is comprised of all the nerve bundles that run throughout the body.
The PNS is responsible for transmitting information back and forth from the CNS to the rest of the body by electrical impulses and current.
When the PNS is functioning correctly, and there is thorough nerve circulation throughout the body, there are no issues like numbness, weakness, pain, and digestion is in top form.
Enteric Nervous System - ENS
The Enteric Nervous System or ENS is a branch of the peripheral nervous system that signals the digestive system.
It comprises nerves that stretch across the entire gastrointestinal tract.
It allows the nervous system to communicate with the digestive tract and regulate activity.
It can stop the digestive process when the body is under stress or strain, i.e., fight or flight response.
Inflammation and stress can cause the enteric system to disrupt and cause digestive problems.
Pain Relief
Body pain can be an indication of an imbalance in the nervous system. Misalignment from work, home activities, trauma, injury, or posture problems, a subluxation/misalignment can turn into discomfort that leads to pain and neuromusculoskeletal system issues. Pain in the neuromusculoskeletal system can result from spinal misalignment and a shifting skeletal structure. The joints and misaligned bones compress the surrounding nerves and tissue, causing inflammation that results in pain symptoms. This causes the muscular system to compensate for the lack of stability support from the skeletal structure causing awkward body posturing. A chiropractor realigns the spinal structure, removing the compression/pressure from the nerves, tissues, muscles, ligaments, and tendons.
---
Body Composition
---
Chiropractic Medicine
The nervous system is highly responsive to chiropractic care because of chiropractic's focus on the spine, which restores and rejuvenates. Chiropractic medicine and a properly aligned spine:
Reduces and eliminates pain.
Reduces and eliminates headaches and migraines.
Improves balance and coordination.
Improves digestive function.
Improves quality of sleep.
Increases energy.
Increases flexibility and mobility.
Enhances cognition and clear thinking.
The information herein is not intended to replace a one-on-one relationship with a qualified health care professional, licensed physician, and is not medical advice. We encourage you to make your own health care decisions based on your research and partnership with a qualified health care professional. Our information scope is limited to chiropractic, musculoskeletal, physical medicines, wellness, sensitive health issues, functional medicine articles, topics, and discussions. We provide and present clinical collaboration with specialists from a wide array of disciplines. Each specialist is governed by their professional scope of practice and their jurisdiction of licensure. We use functional health & wellness protocols to treat and support care for the injuries or disorders of the musculoskeletal system. Our videos, posts, topics, subjects, and insights cover clinical matters, issues, and topics that relate to and support, directly or indirectly, our clinical scope of practice.* Our office has made a reasonable attempt to provide supportive citations and has identified the relevant research study or studies supporting our posts. We provide copies of supporting research studies available to regulatory boards and the public upon request.
We understand that we cover matters that require an additional explanation of how it may assist in a particular care plan or treatment protocol; therefore, to further discuss the subject matter above, please feel free to ask Dr. Alex Jimenez or contact us at 915-850-0900.
Dr. Alex Jimenez DC, MSACP, CCST, IFMCP*, CIFM*, ATN*
email: coach@elpasofunctionalmedicine.com
Licensed in: Texas & New Mexico*
References
Goudman, Lisa et al. "The Link Between Spinal Cord Stimulation and the Parasympathetic Nervous System in Patients With Failed Back Surgery Syndrome." Neuromodulation: journal of the International Neuromodulation Society vol. 25,1 (2022): 128-136. doi:10.1111/ner.13400
Gyer, Giles et al. "Spinal manipulation therapy: Is it all about the brain? A current review of the neurophysiological effects of manipulation." Journal of integrative medicine vol. 17,5 (2019): 328-337. doi:10.1016/j.joim.2019.05.004
Millet, Guillaume Y et al. "The role of the nervous system in neuromuscular fatigue induced by ultra-endurance exercise." Applied physiology, nutrition, and metabolism = Physiologie appliquee, nutrition et metabolisme vol. 43,11 (2018): 1151-1157. doi:10.1139/apnm-2018-0161
Stoll, T et al. "Physiotherapie bei lumbaler Diskushernie" [Physiotherapy in lumbar disc herniation ]. Therapeutische Umschau. Revue therapeutique vol. 58,8 (2001): 487-92. doi:10.1024/0040-5930.58.8.487