As the weather gets colder, individuals may feel like their muscles and joints are frequently stiff and experience more aches and pains. This is even more evident for individuals that work outside in the winter or with specific ailments/conditions. Colder weather can increase the risk of suffering musculoskeletal injuries and intensify the condition.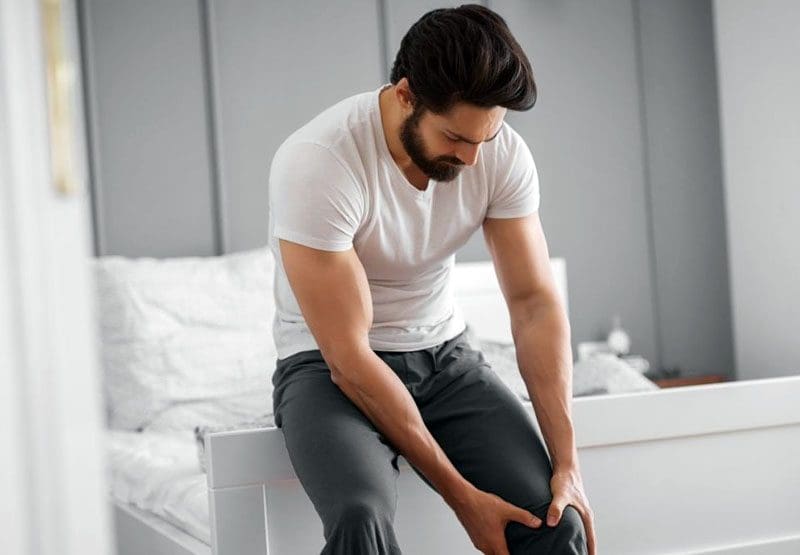 How Colder Weather Impacts The Muscles
Individuals with arthritic conditions might find that symptoms become exacerbated. This can keep individuals away from regular activities. Conditions like rheumatoid arthritis and osteoarthritis tend not to react well to weather sudden atmospheric changes, worsening symptoms. However, individuals are well aware of how their body feels and moves when colder weather is present with or without existing conditions. Movement slows down, and when trying to move, the muscles can contract involuntarily, causing tension and stiffness. This usually results in soreness and pain. Feeling warm, safe, and comfortable is essential for the body's overall health. Overuse and overexertion can increase the risk of injury in colder temperatures.
Barometric Pressure
When the weather gets colder, barometric pressure drops. The Body's tissues like the muscles, tendons, and ligaments expand. This places pressure on nerves near the joints, causing discomfort and pain.
In cold weather, the fluid density in the joints lessens, causing the bones to rub against each other harder because the fluid is not thick enough to allow for proper lubrication.
The cold makes the muscles shiver, contract, and tighten. This can compress the nerves in the joints and increase pain symptoms.
Prevent Stiffness and Musculoskeletal-Related Injuries
Maintain an active lifestyle
It is recommended to engage in physical activity to exercise the muscles and joints.
Use a heating pad and/or heating cream to warm up stiff muscles and joints.
Dress warm
Wear proper clothing to keep the body warm and protected.
Wear proper boots that are waterproof and have good treads to prevent falls.
Wear a warm hat to maintain head warmth, reducing the body heat that escapes from the head.
Warm-up during breaks
Try not to stay out in the cold for too long. If working outside, move indoors during breaks if possible.
Eat a healthy diet
Good nutrition helps maintain the whole body.
Omega 3 fatty acids help reduce inflammation. Salmon and nuts are recommended.
Leafy greens like spinach and kale are rich in vitamin K, which helps soothe pain symptoms.
Vitamin C from citrus fruits like oranges, grapefruit, red bell peppers, and tomatoes also help stop cartilage loss reducing friction in the joints.
Proper sleep
Get 7-8 hours of sleep every night.
Chiropractic
A chiropractor can also help manage musculoskeletal condition-related pain during the winter months and help prevent musculoskeletal conditions for individuals that work outdoors.
---
Body Composition
---
Exercising
Aerobic Exercise
Aerobic exercise can include:
Running
Cycling
Hiking
Dancing
Walking
Resistance Training
Research has shown that resistance training with bands or weights can supplement aerobic exercise to reduce blood pressure.
It is recommended to complete 2 to 4 sets of 8 to 12 repetitions for each major muscle group during workout sessions.
Resistance training sessions should be spaced out throughout the week to limit muscle soreness and injury.
Resistance training can include: 
Resistance bands with freehand movements, squats, push-ups, bicep curls
Free weights dumbbells, barbells
Gym weight machines like the chest press and shoulder press
The information herein is not intended to replace a one-on-one relationship with a qualified health care professional, licensed physician, and is not medical advice. We encourage you to make your own health care decisions based on your research and partnership with a qualified health care professional. Our information scope is limited to chiropractic, musculoskeletal, physical medicines, wellness, sensitive health issues, functional medicine articles, topics, and discussions. We provide and present clinical collaboration with specialists from a wide array of disciplines. Each specialist is governed by their professional scope of practice and their jurisdiction of licensure. We use functional health & wellness protocols to treat and support care for the injuries or disorders of the musculoskeletal system. Our videos, posts, topics, subjects, and insights cover clinical matters, issues, and topics that relate to and support, directly or indirectly, our clinical scope of practice.* Our office has made a reasonable attempt to provide supportive citations and has identified the relevant research study or studies supporting our posts. We provide copies of supporting research studies available to regulatory boards and the public upon request.
We understand that we cover matters that require an additional explanation of how it may assist in a particular care plan or treatment protocol; therefore, to further discuss the subject matter above, please feel free to ask Dr. Alex Jimenez or contact us at 915-850-0900.
Dr. Alex Jimenez DC, MSACP, CCST, IFMCP*, CIFM*, ATN*
email: coach@elpasofunctionalmedicine.com
Licensed in: Texas & New Mexico*
References
https://www.cdc.gov/niosh/topics/coldstress/
Heil, Kieran et al. "Freezing and non-freezing cold-weather injuries: a systematic review." British medical bulletin vol. 117,1 (2016): 79-93. doi:10.1093/bmb/ldw001
Kowtoniuk, Robert A et al. "Cutaneous Cold Weather Injuries in the US Military." Cutis vol. 108,4 (2021): 181-184. doi:10.12788/cutis.0363
Long, William B 3rd et al. "Cold injuries." Journal of long-term effects of medical implants vol. 15,1 (2005): 67-78. doi:10.1615/jlongtermeffmedimplants.v15.i1.80