After a chiropractic adjustment, the body can feel weird or out of sorts. This is completely normal and can be attributed to toxin release. This release flushes out the toxic particles in the body. The adjustments get the blood and nerve energy circulating properly. As the toxins travel through and out of the bloodstream, they can make the individual body feel strange, even a little sick. This could lead to side effects that last around 1-2 days.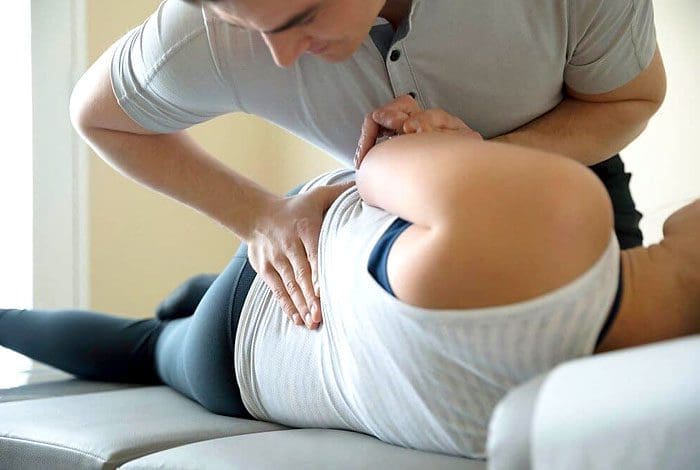 Toxin Release
It is a normal sign and starts during or slightly after the adjustment. This often occurs with subluxation treatment. Subluxations can block/interfere with proper blood flow around the spine. This leads to pain and inflammation. As the chiropractor treats and releases, the subluxations, proper blood flow is restored. This can overwhelm the body, which can lead to release symptoms.
Duration Side Effects
The unwellness goes away within a few hours or days, depending on the individual and their condition. However, if the symptoms do not go away after a week, contact the chiropractor to let them know what is happening. Going through a few episodes of release is expected, especially during the first chiropractic sessions. It also depends on where the individual is healthwise. Usually, the first session is the most intense. As all the toxins are being removed from around the:
Symptoms
Symptoms vary, but the most common include:
Cold or flu-like symptoms
Fever
Sweating
Night sweats
Fatigue
Headaches
Dizziness
Nausea
Diarrhea
Muscle tension
The intensity of these symptoms depends on the number of toxins being released. The symptoms improve but don't hesitate to contact the chiropractic clinic with any questions or concerns.
Benefits
Individuals that have to go through release symptoms for a few days will find that their body feels cleaner and highly energetic. Brain functions increase because of optimal communication through circulation. Individuals with anxiety find that their body feels more relaxed. This is because the toxins that were irritating the nervous system have been flushed out.
Treating Toxin Release
There are a few ways to calm the body if symptoms present.
Drink Water
Water will expel the toxins out of the body quicker. It will flush through the bloodstream and then through the bladder where they are discarded. This will help the body recover faster. Eight glasses a day is the recommendation. This will keep the body hydrated and enhance the toxin release. Add some lemon juice to maintain mineral levels during the recovery. Lemon juice contains:
Electrolytes can help reduce toxin release pain and help prevent symptoms.
Calcium
Magnesium
Potassium
This will maintain muscle health and function.
Added Rest
Make sure to rest the body after a chiropractic adjustment. It is not recommended to not try to fight through the symptoms. This could be dangerous as the body is in recovery mode. If overwhelmed the symptoms could worsen. This does not mean staying in bed and sleeping, just not overexerting the body. Engage in calm relaxing activities.
Fruits and Vegetables
These will nourish the recovering body with vitamins and minerals. They also aid in reducing pain and increases energy. Plus fruits and vegetables are filled with antioxidants that can keep the muscles and bones strong. These include:
Cranberries
Raspberries
Cherries
Tomatoes
Spinach
Kale
It is recommended to get at least one serving of fruits and vegetables per meal. Avoid processed or sugary foods, as they can cause inflammatory responses to present. This could make the toxin release symptoms worse.
Yoga Poses
The body will more than likely feel sore and weak from the adjustments and the toxin release. Yoga can alleviate the symptoms. Poses can seem difficult because of the side effects, but the movement and stretching will make the body feel better. Here are a few that many chiropractors recommend.
---
Body Composition
---
Detox Diets
Detoxification diets are tools that are used by medical professionals and are not intended for quick or healthy weight loss. Naturopathic Practitioners have been shown to use a wide range of detox methods and products that include:
Vitamins
Minerals
Diet
Lifestyle adjustments
Health coaching
Physiological changes during detox diets
Metabolism is the rate at which the body burns energy. This rate can change from different factors that include a temporary increase when excessive calories are taken in. There is no difference in weight loss from diets that focus on reduced-fat vs. reduced carbohydrates. Individuals should consult with their physician before starting any body detox cleanse, especially if there are underlying medical conditions like diabetes or kidney disease. If struggling with obesity, then a physician can provide recommendations on a traditional diet, exercise, and other medically approved approaches.
The information herein is not intended to replace a one-on-one relationship with a qualified health care professional, licensed physician, and is not medical advice. We encourage you to make your own health care decisions based on your research and partnership with a qualified health care professional. Our information scope is limited to chiropractic, musculoskeletal, physical medicines, wellness, sensitive health issues, functional medicine articles, topics, and discussions. We provide and present clinical collaboration with specialists from a wide array of disciplines. Each specialist is governed by their professional scope of practice and their jurisdiction of licensure. We use functional health & wellness protocols to treat and support care for the injuries or disorders of the musculoskeletal system. Our videos, posts, topics, subjects, and insights cover clinical matters, issues, and topics that relate to and support, directly or indirectly, our clinical scope of practice.* Our office has made a reasonable attempt to provide supportive citations and has identified the relevant research study or studies supporting our posts. We provide copies of supporting research studies available to regulatory boards and the public upon request.
We understand that we cover matters that require an additional explanation of how it may assist in a particular care plan or treatment protocol; therefore, to further discuss the subject matter above, please feel free to ask Dr. Alex Jimenez or contact us at 915-850-0900.
Dr. Alex Jimenez DC, MSACP, CCST, IFMCP*, CIFM*, ATN*
email: coach@elpasofunctionalmedicine.com
Licensed in: Texas & New Mexico*
References
Gardner, Christopher D et al. "Effect of Low-Fat vs Low-Carbohydrate Diet on 12-Month Weight Loss in Overweight Adults and the Association With Genotype Pattern or Insulin Secretion: The DIETFITS Randomized Clinical Trial." JAMA vol. 319,7 (2018): 667-679. doi:10.1001/jama.2018.0245
Seaman, David R. "Toxins, Toxicity, and Endotoxemia: A Historical and Clinical Perspective for Chiropractors." Journal of chiropractic humanities vol. 23,1 68-76. 3 Sep. 2016, doi:10.1016/j.echu.2016.07.003
Valdivieso, Paola, et al. "Does a Better Perfusion of Deconditioned Muscle Tissue Release Chronic Low Back Pain?." Frontiers in medicine vol. 5 77. 20 Mar. 2018, doi:10.3389/fmed.2018.00077