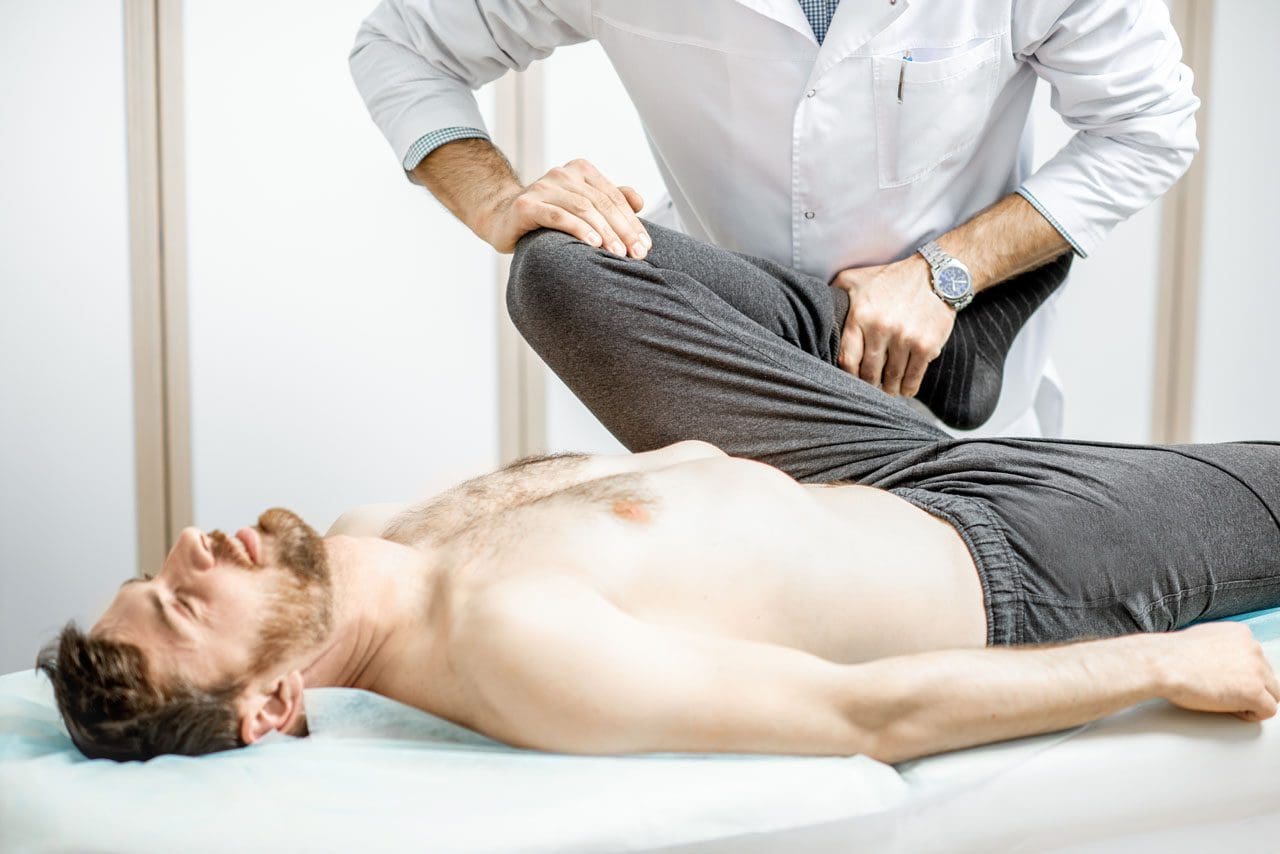 The spinal cord is the information pathway that transmits signals from the brain to the rest of the body. The body's limbs and organs cannot function properly without regular communication flowing through the spinal cord. Understanding how the sciatic nerve responds to the other parts of the body can clarify how a doctor of chiropractic heals sciatica. When severe pain presents normal communications are overridden for the sake of body and health preservation. The sciatic nerve is an important part of the spinal cord and requires a trained professional to aid in proper and effective healing.

Basics On Sciatica
Sciatica happens when the nerves are compressed/pinched in some form. Lower back conditions can be the cause of such compression. Sciatica can be reduced and healed. Conditions that can lead to sciatic pain include:
Herniated discs
Subluxations
Disc Degeneration
Spinal Stenosis
Lower back disc bulge
Piriformis syndrome
Symptoms
Sciatica often includes:
Sharp pain
Numbness
Burning
Tingling sensation
Individuals can also experience weakness down the leg.
Normal activities can become strained as individuals experience these symptoms. Pressure on the nerve can be decreased and healed with professional chiropractic care. The human spine consists of 31 pairs of nerves. Five of these pairs are in the lumbar/lower back region and five are right below that area in the sacral region. The sciatic nerve starts in the lower back. It goes down through the hips, buttocks, thighs, knees, calves, and ends in the foot.
Causes could be something as simple as sitting on a bulging wallet or sitting for extended lengths of time can result in a decreased blood flow to the area. Also, direct trauma to the gluteal muscles from automobile accidents, sports, and work injuries can lead to sciatic nerve issues and pain.
Treatment Options
Tests and examinations will be conducted to figure out the origin of the pain to develop a personalized treatment plan to expedite the healing process. Treatment can include:
Chiropractic treatment
Decreasing muscle tension
Core stabilization
Spinal decompression
Rehabilitation therapy
Chiropractic treatment is designed to help the body activate its own healing system. It is non-invasive and drug-free providing an organic alternative. Advanced cases of sciatica can result in muscle weakness or a loss of sensation in the legs, if not properly treated. Individual treatment plans vary depending on an individual's specific needs.
Prevention
Prevention is important once the condition is healing to not cause flare-ups. Sciatica symptoms can return, especially if proper and continued care to the spine is not maintained. Preventative care and maintenance are essential for ensuring a healthy spine and body. These tips can help avoid back injuries that can lead to sciatica and help with reoccurrences:
Practice proper posture
Regular exercise/physical activity with safe movements
Bend at the knees, especially when lifting heavy objects
Follow specific instructions given by a chiropractor
---
Body Composition
---
Healthy Snacks
Eggs
Eggs make a great snack that will keep the body full and help to eat less. They are a great source of protein and fat and have a healthy variety of vitamins and minerals. Hard-boiled eggs are easy to make ahead of time and are portable.
Cheese
Cheese is a great snack for protein and fat. But it is important to watch the serving size if watching/limiting calories. Cottage cheese is highest in protein but cream cheese and cheese sticks are also good options. Cheese can be paired with a serving of fruit or vegetables like grape tomatoes, bell peppers, celery, apples, or pears.
Jerky
Jerky is convenient and portable and is a great way to pack in extra protein throughout the day. The best option is grass-fed. Remember that some jerky is high in sodium if limiting sodium.
Greek Yogurt
Natural Greek yogurt is a great option for a high-protein snack. However, many yogurts are high in sugar. Therefore choose yogurt with less than 10 grams of sugar per serving, or opt for plain yogurt to avoid the sugar altogether. The yogurt can be sweetened with honey, fresh fruit, or mixed into a smoothie.
Hummus and Guacamole Dips
Hummus is a great source of plant-based protein and is balanced with carbohydrates, fat, and fiber. It is the olive oil in the hummus that provides a healthy dose of heart-healthy polyunsaturated fats. Guacamole is a delicious source of healthy fats. Both dips are calorie-dense, therefore it is important to be aware of portion sizes. These can be paired with carrot sticks, bell peppers, or celery.
Disclaimer
The information herein is not intended to replace a one-on-one relationship with a qualified health care professional, licensed physician, and is not medical advice. We encourage you to make your own health care decisions based on your research and partnership with a qualified health care professional. Our information scope is limited to chiropractic, musculoskeletal, physical medicines, wellness, sensitive health issues, functional medicine articles, topics, and discussions. We provide and present clinical collaboration with specialists from a wide array of disciplines. Each specialist is governed by their professional scope of practice and their jurisdiction of licensure. We use functional health & wellness protocols to treat and support care for the musculoskeletal system's injuries or disorders. Our videos, posts, topics, subjects, and insights cover clinical matters, issues, and topics that relate to and support, directly or indirectly, our clinical scope of practice.* Our office has made a reasonable attempt to provide supportive citations and has identified the relevant research study or studies supporting our posts. We provide copies of supporting research studies available to regulatory boards and the public upon request. We understand that we cover matters that require an additional explanation of how it may assist in a particular care plan or treatment protocol; therefore, to further discuss the subject matter above, please feel free to ask Dr. Alex Jimenez or contact us at 915-850-0900.
Dr. Alex Jimenez DC, MSACP, CCST, IFMCP*, CIFM*, CTG*
email: coach@elpasofunctionalmedicine.com
phone: 915-850-0900
Licensed in Texas & New Mexico
References
National Institutes of Health. (2019.) "Sciatica." medlineplus.gov/sciatica.html.
North American Spine Society. (2012.) "Clinical Guidelines for Diagnosis and Treatment of Lumbar Disc Herniation with Radiculopathy." www.spine.org/Portals/0/assets/downloads/ResearchClinicalCare/Guidelines/LumbarDiscHerniation.pdf
StatPearls [Internet]. (2020) "Anatomy, Sciatic Nerve." www.ncbi.nlm.nih.gov/books/NBK482431/
StatPearls [Internet]. (2020) "Sciatica." www.ncbi.nlm.nih.gov/books/NBK507908/