Chiropractic treatment and physical therapy are treatment methods/approaches that are conservative, non-invasive, and are both practical options. Both address health concerns, like various types of pain, automobile, work, sports, and personal injuries. Both are focused on helping individuals achieve long-term results and maintain health.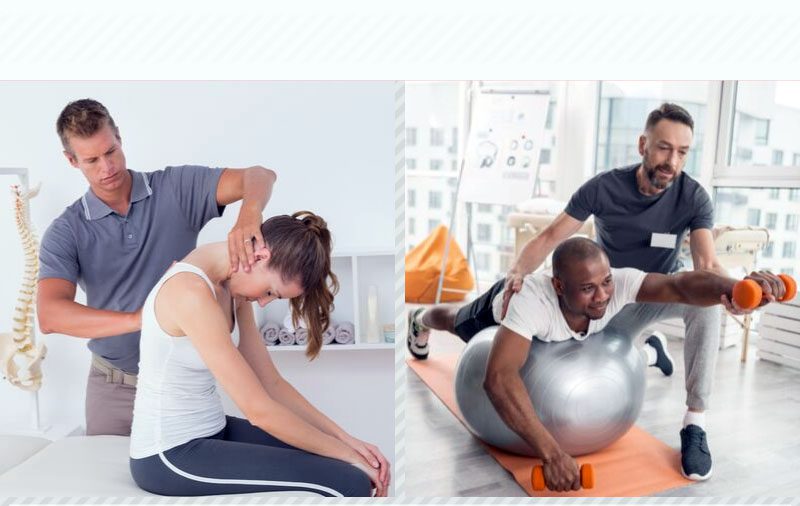 Chiropractic and physical therapy are usually done in combination, as they complement one another. There are benefits and similarities between the two treatment options. Here are some general guidelines to decide which treatment option is best for your needs.
Primary symptoms
Chiropractors are known for the ability to provide quick relief to individuals dealing with pain and stiffness in the joints, particularly the spine. They are experts in spinal realignment and proper posture. If flexibility is limited or the joints are locking up, a chiropractor is the recommended choice.
Physical therapists or PTs are the experts in body biomechanics and soft tissue injuries. If an individual finds themselves moving differently because of pain or injury, training and exercise will help movement and maximum recovery.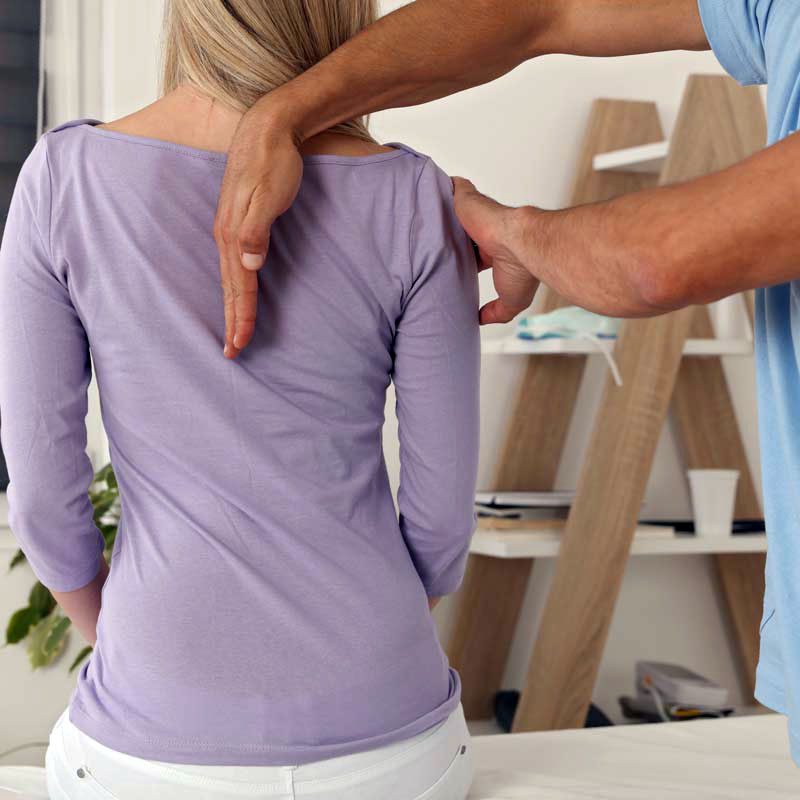 Treatment style
Chiropractors follow a meticulous expert-based protocol for achieving the best results. They provide a hands-on approach to treatment that requires regular follow-ups and maintenance. This is an approach that some individuals prefer. Physical therapy treatment/rehabilitation programs are typically short-term. The average treatment usually lasts only 12 weeks. A physical therapist's primary objective is to provide a fundamental understanding of how to move properly and self-manage symptoms for the long term. This usually includes a balanced exercise program.

Insurance coverage
Insurance plans vary in what is covered. The first step is to see what an individual's insurance will cover. Benefits can be found online or by calling a representative to see how to get the care/treatment needed. Most plans cover some form of physical therapy. Chiropractic is also usually covered by insurance providers. Skipping the insurance can also be done with chiropractic clinics providing affordable options.
Options
There is no clear-cut answer as to which to see. A physical therapist or chiropractor. Individuals should follow a doctor's recommendations as to which treatment type would benefit them. If no recommendations have been given then take a look at a clinic's website to see what they are about. Fortunately, many chiropractic clinics include physical therapists as part of their medical team. Both chiropractic and physical therapists provide dynamic benefits for increasing and maintaining overall health.
Body Composition
Hydration Guidelines
Drink according to thirst
The body knows when it needs water. Therefore drink when you are thirsty, not before. An adequate fluid intake should be timed according to feelings of thirst.
Estimate hourly sweat loss
Those that exercise or engage in regular physical activities for prolonged periods should weigh themselves before engaging in the exercise/activity. Then drink according to thirst as the event goes on, then weigh yourself after the activity. The goal is to maintain the same weight or be slightly less. If an individual weighs more than what they drank, then they drank too much.
Excess water consumption
If an individual is not thirsty, the recommendation is to not drink water in excess. Nausea and even vomiting could ensue. A simple indicator to determine if enough water is being consumed is to check urine color. If it is colorless or slightly yellow then an individual is drinking enough water.
Disclaimer
The information herein is not intended to replace a one-on-one relationship with a qualified health care professional, licensed physician, and is not medical advice. We encourage you to make your own health care decisions based on your research and partnership with a qualified health care professional. Our information scope is limited to chiropractic, musculoskeletal, physical medicines, wellness, sensitive health issues, functional medicine articles, topics, and discussions. We provide and present clinical collaboration with specialists from a wide array of disciplines. Each specialist is governed by their professional scope of practice and their jurisdiction of licensure. We use functional health & wellness protocols to treat and support care for the musculoskeletal system's injuries or disorders. Our videos, posts, topics, subjects, and insights cover clinical matters, issues, and topics that relate to and support, directly or indirectly, our clinical scope of practice.* Our office has made a reasonable attempt to provide supportive citations and has identified the relevant research study or studies supporting our posts. We provide copies of supporting research studies available to regulatory boards and the public upon request. We understand that we cover matters that require an additional explanation of how it may assist in a particular care plan or treatment protocol; therefore, to further discuss the subject matter above, please feel free to ask Dr. Alex Jimenez or contact us at 915-850-0900.
Dr. Alex Jimenez DC, MSACP, CCST, IFMCP, CIFM, CTG*
email: coach@elpasofunctionalmedicine.com
phone: 915-850-0900
Licensed in Texas & New Mexico
References
American Association of Physical Therapists. www.apta.org
Cherkin, DC et al. "A comparison of physical therapy, chiropractic manipulation, and provision of an educational booklet for the treatment of patients with low back pain." The New England journal of medicine vol. 339,15 (1998): 1021-9. doi:10.1056/NEJM199810083391502
Fritz, Julie M. "Physical therapy in a value-based healthcare world." The Journal of orthopedic and sports physical therapy vol. 42,1 (2012): 1-2. doi:10.2519/jospt.2012.0101
Shrier I. Does stretching help prevent injuries? Evidence-based Sports Medicine. Williston, VT: BMJ Books; 2002.