The diabetic disease processes can be a contributor to chronic back pain. Diabetes can damage the human body from the eyes to the feet if left untreated, and the spine/back is a prime target. Data from 11 studies consisted of individuals over 18 years of age diagnosed with type 1 or type 2 diabetes. The results showed individuals with diabetes had a 35% increased risk of experiencing lower back pain. According to the Centers for Disease Control and Prevention, around 34 million people were found to have diabetes in 2021. Diabetes primarily impacts blood sugar/glucose levels. However, the disease can affect several of the body's systems. It is a state of chronic inflammation.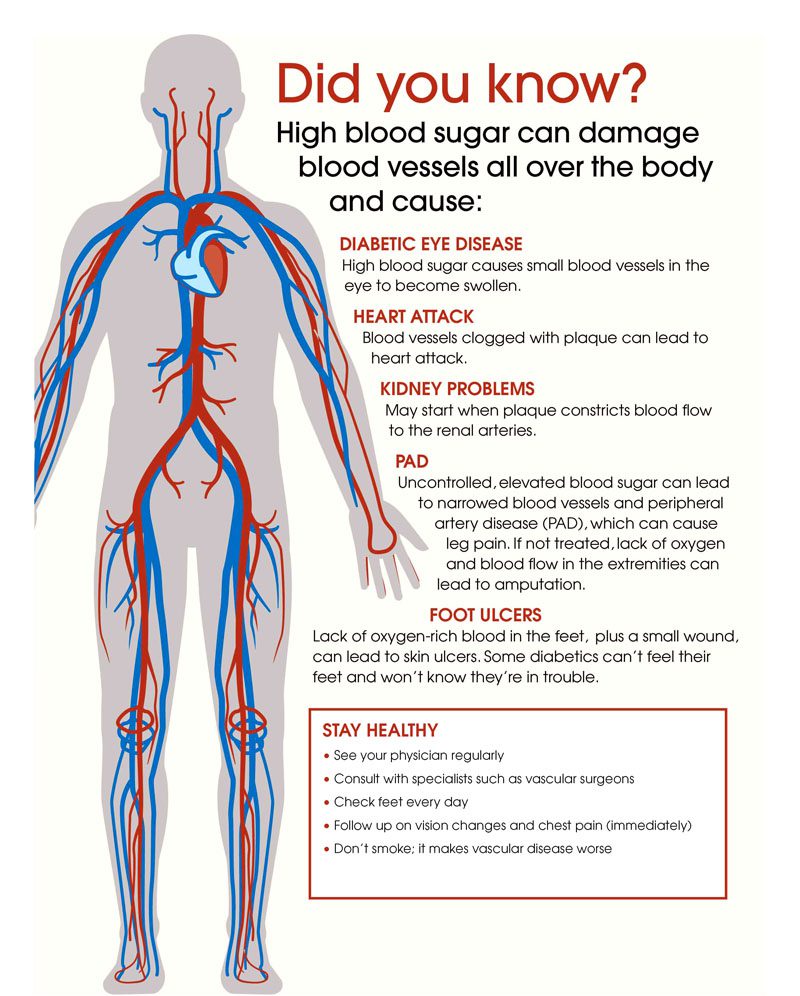 Diabetic Back Pain Connection
The connection between diabetes and back pain include:
Neuropathy
Diabetic neuropathy happens when constant high glucose levels damage/injure the nerves. The result is symptoms like pain, tingling, and numbness. It affects up to 50% of individuals with diabetes and can lead to severe chronic back pain. High sugar levels damage various organ systems including the nervous system that results in neuropathy that causes pain/discomfort.
Bone Health
A complication that diabetes can cause is compromised bone health. High glucose levels can damage the collagen that makes up bone. This creates an increased risk of vertebral and other types of fractures. The high-risk compounds fractures that do not heal properly or correctly. Diabetics have an increased risk of fracture because of the accumulation increase of advanced glycation products. This substance forms when proteins or lipids combine with sugar. With time these products can cause damage to various tissues that include bone.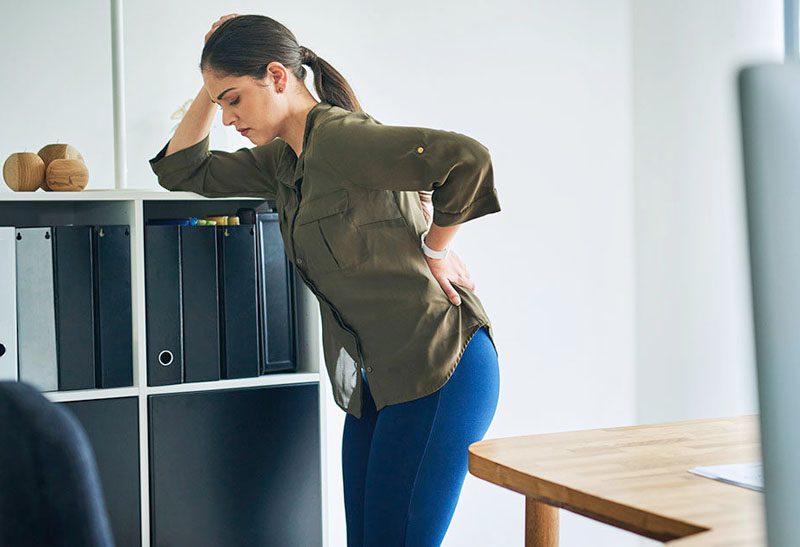 Obesity
Obesity contributes to the development of type 2 diabetes and is also a complication that results from incorrect glucose level management. Regardless of which came first, the added weight is a major contributor to back pain because of the added pressure/load on the spine. Excess weight and physical inactivity can result in serious issues of the musculoskeletal system.
Additional Factors
Poorly controlled diabetes also reduces muscle blood flow and increases cartilage inflammation. Other types of tissue damage can occur like degeneration of intervertebral discs and spinal canal stenosis. Disc degeneration and spinal stenosis are common causes of back and neck pain. Diabetics are prone to infection/s. This can cause back pain if it is in the bone known as osteomyelitis.
Diabetic Back Pain Management
There are steps that can help ease pain and discomfort.
Getting Involved In Physical Activity
Exercising/physical activity is a must. The body needs to move to get all the systems flowing improving diabetes and back pain. A sedentary lifestyle can take back pain to new levels with time. Even though when pain presents the first instinct is to stop and rest. Simple ways to get moving include:
Walks
Stretches
Gentle laps in a pool
All can help with:
Improved blood flow
Aids in weight loss
Recommended for both conditions
Exercising releases endorphins, which are the pain relief chemicals that the body produces naturally.
Reducing Stress
Reducing stress will help manage back pain. A few ways to decompress and reduce stress include: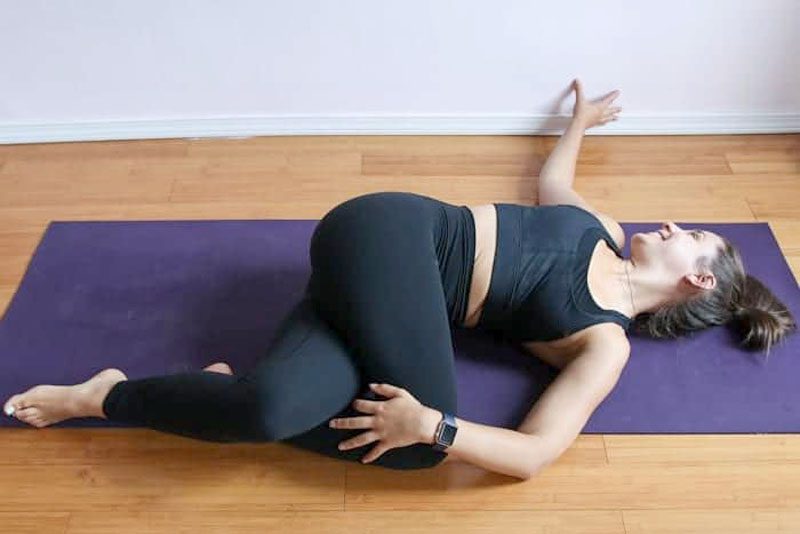 Quitting Bad Habits
Smokers have a significantly higher risk for low back pain compared to non-smokers. Nicotine can alleviate pain short term, but over time the nerves become more sensitive and can increase the pain. Alcohol use can help numb the pain short term, but it can cause muscle spasms and dehydration intensifying the pain. Complications can arise if taking pain medication. The most important thing is managing diabetes effectively. Injury Medical Chiropractic and Functional Medicine Clinic will help the individual feel better, move better, and keep back pain away.
Body Composition
Vitamin D and Healthy Blood Sugar Levels
Vitamin D benefits muscle health, muscle mass, and blood sugar. Insulin is the hormone that lets blood sugar into the muscles. Individuals with adequate blood vitamin D levels significantly lower the risk of hyperglycemia than those with below-recommended levels. Research shows daily vitamin D supplements used in combination with calcium decelerate the gradual rise in blood sugar in those with prediabetes. Adequate vitamin D levels can prevent the progression of hyperglycemia. Supplementation is beneficial for individuals going through a deficiency. Adults should aim for a dietary intake of 600 – 800 IU per day. However, supplements are never a substitute for a healthy and diverse diet.
Disclaimer
The information herein is not intended to replace a one-on-one relationship with a qualified health care professional, licensed physician, and is not medical advice. We encourage you to make your own health care decisions based on your research and partnership with a qualified health care professional. Our information scope is limited to chiropractic, musculoskeletal, physical medicines, wellness, sensitive health issues, functional medicine articles, topics, and discussions. We provide and present clinical collaboration with specialists from a wide array of disciplines. Each specialist is governed by their professional scope of practice and their jurisdiction of licensure. We use functional health & wellness protocols to treat and support care for the musculoskeletal system's injuries or disorders. Our videos, posts, topics, subjects, and insights cover clinical matters, issues, and topics that relate to and support, directly or indirectly, our clinical scope of practice.* Our office has made a reasonable attempt to provide supportive citations and has identified the relevant research study or studies supporting our posts. We provide copies of supporting research studies available to regulatory boards and the public upon request. We understand that we cover matters that require an additional explanation of how it may assist in a particular care plan or treatment protocol; therefore, to further discuss the subject matter above, please feel free to ask Dr. Alex Jimenez or contact us at 915-850-0900.
Dr. Alex Jimenez DC, MSACP, CCST, IFMCP, CIFM, CTG*
email: coach@elpasofunctionalmedicine.com
phone: 915-850-0900
Licensed in Texas & New Mexico
References
Pozzobon, Daniel, et al. "Is There an Association between Diabetes and Neck and Back Pain? A Systematic Review with Meta-Analyses." PLOS ONE, vol. 14, no. 2, 2019, doi:10.1371/journal.pone .0212030.
"Diabetic Neuropathy." Mayo Clinic, Mayo Foundation for Medical Education and Research, 3 Mar. 2020, www.mayoclinic.org/diseases-conditions/diabetic-neuropathy/symptoms-causes/syc-20371580.
Murray, Cliodhna E, and Cynthia M Coleman. "Impact of Diabetes Mellitus on Bone Health." International Journal of Molecular Sciences, MDPI, 30 Sept. 2019, www.ncbi.nlm.nih.gov/pmc/articles/PMC6801685/.
Groen BBL, Hamer HM, Snijders T, van Kranenburg J, Frijns D, Vink H, et al. Skeletal muscle capillary density and microvascular function are compromised with aging and type 2 diabetes. Journal of Applied Physiology. 2014;116(8):998–1005. pmid:24577061
Eivazi M, Abadi L. Low Back Pain in Diabetes Mellitus and Importance of Preventive Approach. Health Promotion Perspectives. 2012;2(1):80–8. pmid:24688921