Alexander Jimenez grew up knowing he was going to be a chiropractic physician*. As a child, Dr. Jimenez's grandfather experienced pain symptoms and would ask little Alex to massage the painful areas. His grandfather found relief and Dr. Jimenez began to think about how he could help others experiencing pain.
It was through this care that Dr. Jimenz realized being a health care chiropractic practitioner was the best way to help people. Like his grandfather, many others have experienced profound results thanks to chiropractic treatment. Dr. Jimenez knew that he wanted to be able to treat patients naturally. He would learn and develop the skills required to practice as a chiropractic physician. He enrolled in a university chiropractic program, graduated, has put in almost 30 years of work, and the rest is history. What to know about chiropractic physicians.
A Chiropractic Doctors & Physician*
A Doctor of Chiropractic also known as a D.C. is far more than a back doctor. Chiropractors study the same sciences as doctors of medicine or MDs. They are trained in the latest techniques and approaches, diagnostic tools, and developing effective treatment plans to manage various health conditions. However, chiropractic physicians specialize in non-invasive/non-surgical/non-pharmacological health care protocols and focus on whole-body health and natural healing. Wide range of factors that can impact an individual's health like:
Biomechanical dysfunction
Diet
Genetics
Trauma
Hygiene
Emotions
Environment - Home/work
Infection/s
Lack of exercise
Posture
Stress levels
Based on these factors a chiropractor is able to determine the most effective, beneficial natural treatment plan.
Work
Chiropractic physicians encourage individuals to look at natural, medication/surgery-free approaches to improve health, reduce, and alleviate painful symptoms. They are often called upon for preventive and rehabilitative health care.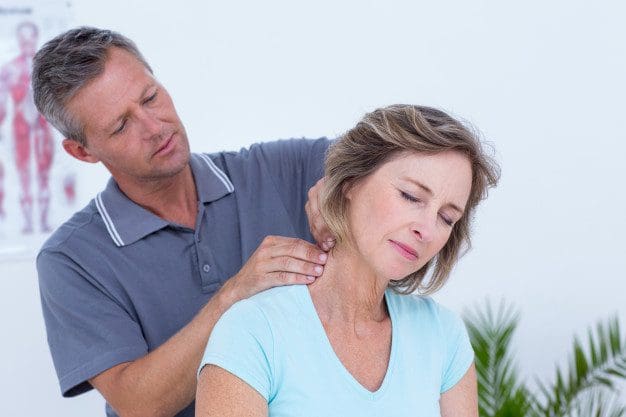 Chiropractic treatment is responsible for thousands of back surgeries being avoided, as well as injuries being prevented with conservative care. Chiropractors perform manual, and tool-assisted adjustments of the spine and the body's other joints. Depending on their training, they could practice:
Acupuncture
Nutritional medicine
Physical rehabilitation
Provide supplements like vitamins and natural botanicals
Chiropractors utilize diagnostic tests like X-rays, ultrasound, and check blood pressure. They can order and interpret blood samples, urine samples, and other medical lab tests. Chiropractic physicians are able to:
Practice as primary-care physicians in most states
Can become licensed in all states
Own general or specialized practice
Work as an associate in a group practice
Specialize in fields like:
Sports medicine
Acupuncture
Pediatrics
Women's health
Hospital work
Wellness institutions
Veteran care
Multi-disciplinary and integrative clinics
Conduct research
Teach at chiropractic medical colleges
Treatment
Doctors of chiropractic are able to treat individuals of all ages, and a variety of health conditions. Most know about chiropractors and their expertise in treating back pain, neck pain, and headaches. However, chiropractors can also treat many types of injuries and disorders involving the musculoskeletal system. They can:
Release tight muscles
Stretch out ligaments
Return joint mobility
Relieve overuse/repetitive injuries
Ease migraines
Rehabilitate/Prevent sports injuries
Treat automobile accident injuries
Reduce/Alleviate arthritis
---
The Most Recommended Chiropractor


---
Dr. Alex Jimenez's Blog Post Disclaimer
The scope of our information is limited to chiropractic, musculoskeletal, physical medicines, wellness, and sensitive health issues and/or functional medicine articles, topics, and discussions. We use functional health & wellness protocols to treat and support care for injuries or disorders of the musculoskeletal system. Our posts, topics, subjects, and insights cover clinical matters, issues, and topics that relate and support directly or indirectly our clinical scope of practice.*
Our office has made a reasonable attempt to provide supportive citations and has identified the relevant research study or studies supporting our posts. We also make copies of supporting research studies available to the board and or the public upon request. We understand that we cover matters that require an additional explanation as to how it may assist in a particular care plan or treatment protocol; therefore, to further discuss the subject matter above, please feel free to ask Dr. Alex Jimenez or contact us at 915-850-0900. The provider(s) Licensed in Texas& New Mexico*
NOTICE: The Texas Board of Chiropractic and The Texas Supreme Court defines a Chiropractor as a Doctor. New Mexico State Bylaws and New Mexico Chiropractic State Board define a Chiropractor as a Chiropractic Physician*. Licensed: Texas and New Mexico*