The most
common type of arthritis in children and adolescents is
Juvenile idiopathic arthritis aka (JIA) a type of inflammatory arthritis
that
affects kids 16 years and younger
. It is a
rare condition, that affects around 1 in every 1,000 children.
It can
cause

joint
pain and stiffness throughout the body, especially the facet joints/spinal joints.
Types of Arthritis that Fall Under JIA
Juvenile Idiopathic arthritis was known as
juvenile rheumatoid arthritis
, but it is not a child/teenage version of adult rheumatoid arthritis. Juvenile Idiopathic arthritis
falls into a group of several types of arthritis
. When a doctor diagnoses JIA, they will determine the type.
Different types include:
Systemic
Oligoarticular
Polyarticular
Undifferentiated
Psoriatic
Enthesitis-related JIA that affects the spine is enthesitis-related.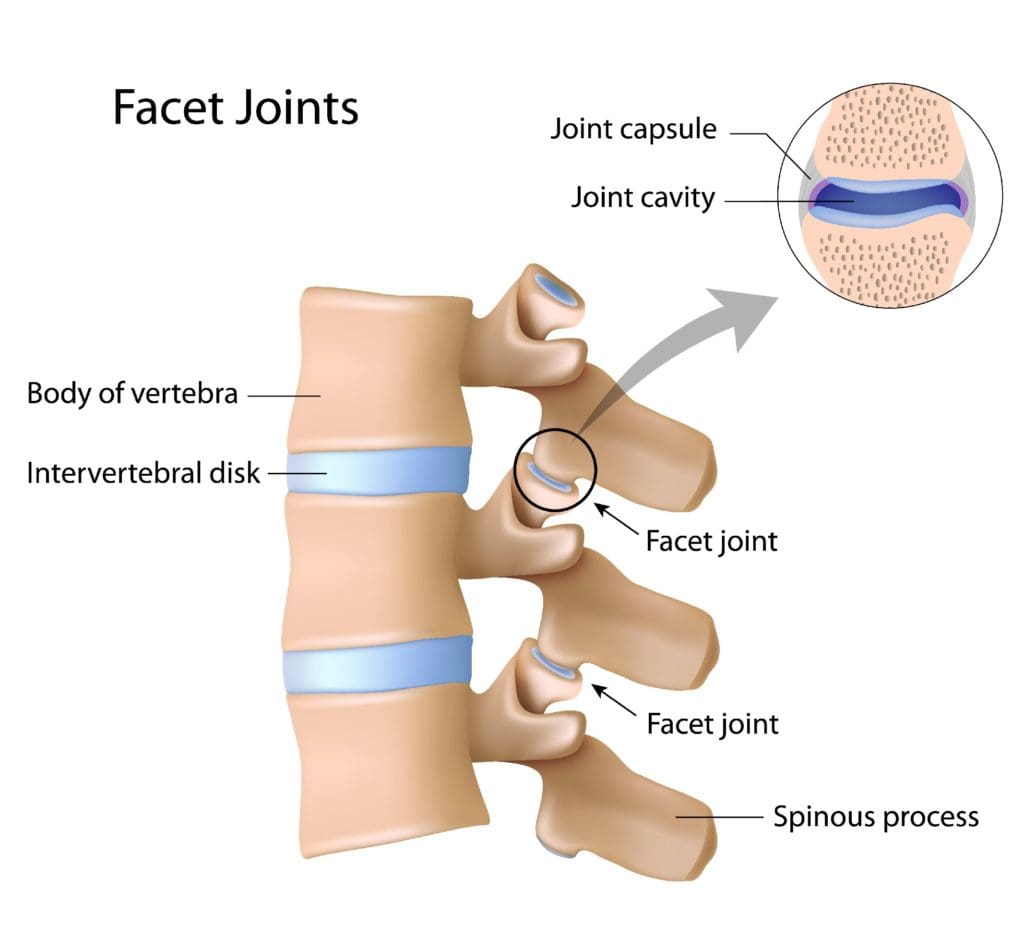 How It Affects the Spine
To better understand how this arthritis affects the spine, it helps to know some of the terminology.
Enthesitis: Inflammation of the entheses is the area where tendons and ligaments connect to bone/s.
Spondyloarthritis: Arthritis that attacks the entheses of the spine. Ankylosing spondylitis is an example of spondyloarthritis.
The neck joints are the most common to be attacked by JIA. Whereas,
spondyloarthritis causes pain and stiffness in the low back.
Typical Symptoms
Juvenile idiopathic arthritis happens in children aged 16 years and younger. Symptoms include:
Joint pain
Swelling
Stiffness
Tenderness
Mild heat or a warmness that has been present for at least 6 weeks.
Other symptoms can include
muscles and soft tissues becoming tight, erosion of the bone, joint misalignment, and abnormal growth patterns
.
Diagnosis Can Be A Challenge
Diagnosis is not always straightforward, and there are
criteria for diagnosing juvenile idiopathic arthritis
. The doctor will perform a physical exam and order tests. They will monitor the child's symptoms for at least 6 weeks initially, and then for 6 months after the onset of the disease. During this time, figuring the number of joints involved helps determine the diagnosis.
As joint involvement can vary by the type of arthritis, and symptoms can and do change regularly.
This arthritis attacks the joints of the spine, specifically in the neck. However, with
certain types of spondyloarthropathy,
the lower back can become the target.
Diagnosing arthritis involves a complete and thorough examination. If a chiropractor has been brought in to help with the case, a medical work-up by a rheumatologist could be recommended. This includes
radiology/X-rays or an MRI, urine, blood analysis and physical examinations.
Treatment
A
doctor may recommend a multi-disciplinary approach
to treat JIA. They may prescribe various types of therapies/treatments
focused on stopping the disease's progression
. The treatment plan will include teaching healthy habits to prevent future back pain.
Medication/s
Treatment usually starts with
nonsteroidal anti-inflammatory's
. A doctor can also prescribe a
corticosteroid
to control the inflammation. Most respond well to anti-inflammatory medication, however, these medicines do not treat the underlying disease or the root cause.
Inflammatory arthritis and its progression
can be controlled with certain medications. There are disease-modifying
antirheumatic
medications that can
slow the disease's progression.
There are also
TNF-blocking
medications that can help block a specific protein known as
tumor necrosis factor
that causes inflammation.
Etanercept
known on the market as Enbrel and
adalimumab
aka Humira are examples of TNF-blockers that can prevent the disease from progressing.
Chiropractic
Understand that chiropractic medicine cannot cure arthritis, but it can help alleviate the symptoms and slow the progression. They will use spinal adjustments in conjunction with other treatments. These can include:
Hot and cold treatments
Ultrasound
Massage
Electronic muscle stimulation
Magnet therapy
Physical rehabilitation
Physical Therapy Exercise
Focuses on:
Proper posture
Joint mobility
Deep breathing
Exercises
Healthy lifestyle education
Patients can develop a
forward posture
that can lead to a hunched back and neck pain.
Postural training
and back extension exercises are helpful.
Stretching and range of motion exercises
keep the facet and rib joints functioning and mobile.
Deep breathing expands the chest which expands the rib joints and aids lung function.
Depending on the type and severity, a doctor might try other approaches like
spine surgery.
Optimal Results
If you or someone has been diagnosed with juvenile idiopathic arthritis in the spine,
learn as much as possible about the disease and the ways to combat it
. Being informed about this or any disease encourages empowerment and engagement throughout the treatment process.
The best results are achieved by attacking it from all angles
. Working with a chiropractor and rheumatologist in combination. A
chiropractor will train the individual on how to maintain a healthy diet and maintain an active exercise program to help with movement
. This is geared toward a healthy outcome.
---
Low Back & Neck Pain Chiropractic Care
---
NCBI Resources