Do you feel:
Dizziness when standing up quickly?
A slow start in the morning?
Edema and swelling in ankles and wrist?
Muscle cramping?
Tired or sluggish?
If you are experiencing any of these situations, then there might be some dysfunction in your body's system, including the immune system. Why not try the Chinese herb, astragalus to help alleviate the symptoms.
Astragalus
In traditional Chinese medicine, the herb astragalus has been used for thousands of years and has been known to strengthen chi or qi life force in the body. This
herb has been known
to be typically employed in conditions that are related to general weakness in the body like fatigue, anemia, a poor appetite, cardiovascular diseases, and other conditions that can weaken the body. Surprisingly though, astragalus can be used to optimize kidney health and, with the combination of ginseng and echinacea, can boost up the body's immune system. There is a variety of astragalus that are native to Northeast Asia, and its roots need to be dried and powdered to be transformed to be consumed as a capsule or as a tea.
Astragalus Beneficial Properties
Studies have found
that astragalus's beneficial pharmacological effects might contain phytochemical components, which include a host of saponins polysaccharides and flavonoids that the body's immune system needs to function correctly.
Another study found
that astragalus contains about twenty trace minerals that are highly important for the body. With astragalus extract, it has immune-modulating properties in vivo and in vitro in both animals and humans, and
research shows
that the herb stimulates and influences on the immune response cytokines while also leaving the inflammatory cytokines unaffected.
Some of the beneficial properties
that astragalus can have on the body are still being researched; however, this Chinese herb can help the body to function correctly and are effective.
Improving the Immune System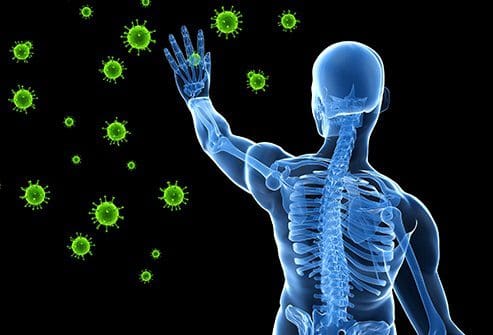 Studies have shown that astragalus contains some beneficial plant compounds that may enhance the body's immune system. Studies show that the primary role for the immune system is that it helps protect the body from foreign pathogens like harmful bacteria and viruses that can cause a person to be ill.
Research has found out
that there is some evidence that astragalus can increase the body's production of white blood cells, which will help prevent illnesses from entering the body. In
other research studies
, it has been found that astragalus root has been known
to help the body
kill bacteria and viruses caused by infections. Even though the research may be limited, there are
still studies that show
that astragalus can fight off viral infections like the common cold and liver infections in the human body.
Improving the Heart Function
Research shows
that astragalus may be able to improve heart function by widening the blood vessels and increasing the amount of blood that is being pumped from the heart.
In a clinical research study
, it showed that patients were given at least 2.25 grams of astragalus for two weeks and have experienced a more significant improvement in their heart function.
In another study
, it shows that astragalus may help reduce the symptoms of myocarditis, which is an inflammatory condition in the heart.
Improving Kidney Function
Astragalus can help support kidney health in the body by improving the blood flow to the kidneys and measuring the protein in the urine. A study has shown that proteinuria is a condition where there is an abnormal amount of protein that is found in urine, and it can be a sign that the kidneys are not functioning normally or may be damaged. Surprisingly, there was
another study that showed
that astragalus could improve proteinuria symptoms in individuals that have kidney disease.
Studies have even found
that astragalus may also help prevent infections for anyone who has a reduce kidney function and reducing the risk of a kidney disorder known as nephrotic syndrome.
Conclusion
Astragalus is a unique herb that can help the body's immune system to function correctly. Even though there is a limited amount of research on this herb, but the beneficial properties it provides in the body are truly amazing. Astragalus can be consumed by capsules or even be brewed as a tea, so that way, people can enjoy the beneficial properties and that their body is performing excellently in health and wellness. Some
products
offer support to the body's immune system and help target the amino acids that are intended to support the intestines while offering more support to the metabolic system.
The scope of our information is limited to chiropractic, musculoskeletal, and nervous health issues or functional medicine articles, topics, and discussions. We use functional health protocols to treat injuries or disorders of the musculoskeletal system. Our office has made a reasonable attempt to provide supportive citations and has identified the relevant research study or studies supporting our posts. We also make copies of supporting research studies available to the board and or the public upon request. To further discuss the subject matter above, please feel free to ask Dr. Alex Jimenez or contact us at
915-850-0900
.
---
References:
Block, Keith I, and Mark N Mead. "Immune System Effects of Echinacea, Ginseng, and Astragalus: a Review."
Integrative Cancer Therapies
, U.S. National Library of Medicine, Sept. 2003, www.ncbi.nlm.nih.gov/pubmed/15035888.
Fu, Juan, et al. "Review of the Botanical Characteristics, Phytochemistry, and Pharmacology of Astragalus Membranaceus (Huangqi)."
Phytotherapy Research: PTR
, U.S. National Library of Medicine, Sept. 2014, www.ncbi.nlm.nih.gov/pubmed/25087616.
Gao, Xing-hua, et al. "Saponin Fraction from Astragalus Membranaceus Roots Protects Mice against Polymicrobial Sepsis Induced by Cecal Ligation and Puncture by Inhibiting Inflammation and Upregulating Protein C Pathway."
Journal of Natural Medicines
, U.S. National Library of Medicine, Oct. 2009, www.ncbi.nlm.nih.gov/pubmed/19548065.
Meixner, Makayla. "Astragalus: An Ancient Root With Health Benefits."
Healthline
, 31 Oct. 2018, www.healthline.com/nutrition/astragalus.
Nalbantsoy, Ayşe, et al. "Evaluation of the Immunomodulatory Properties in Mice and in Vitro Anti-Inflammatory Activity of Cycloartane Type Saponins from Astragalus Species."
Journal of Ethnopharmacology
, U.S. National Library of Medicine, 31 Jan. 2012, www.ncbi.nlm.nih.gov/pubmed/22155389.
Peng, T Q, et al. "Effect and Mechanism of Astragalus Membranaceus on Coxsackie B3 Virus RNA in Mice."
Zhongguo Zhong Xi Yi Jie He Za Zhi Zhongguo Zhongxiyi Jiehe Zazhi = Chinese Journal of Integrated Traditional and Western Medicine
, U.S. National Library of Medicine, Nov. 1994, www.ncbi.nlm.nih.gov/pubmed/7703635.
Piao, Yuan-lin, and Xiao-chun Liang. "Astragalus Membranaceus Injection Combined with Conventional Treatment for Viral Myocarditis: a Systematic Review of Randomized Controlled Trials."
Chinese Journal of Integrative Medicine
, U.S. National Library of Medicine, Oct. 2014, www.ncbi.nlm.nih.gov/pubmed/25098261.
Team, DFH. "Astragalus: Funny Name Serious Results."
Designs for Health
, 9 Oct. 2018, blog.designsforhealth.com/astragalus-funny-name-serious-results.
Team, NCBI. "Astragalus Membranaceus. Monograph."
Alternative Medicine Review: a Journal of Clinical Therapeutic
, U.S. National Library of Medicine, Feb. 2003, www.ncbi.nlm.nih.gov/pubmed/12611564.
Wang, Deqing, et al. "Study of the Effects of Total Flavonoids of Astragalus on Atherosclerosis Formation and Potential Mechanisms."
Oxidative Medicine and Cellular Longevity
, Hindawi Publishing Corporation, 2012, www.ncbi.nlm.nih.gov/pmc/articles/PMC3306992/.
Wu, Hong Mei, et al. "Interventions for Preventing Infection in Nephrotic Syndrome."
The Cochrane Database of Systematic Reviews
, John Wiley & Sons, Ltd, 18 Apr. 2012, www.ncbi.nlm.nih.gov/pubmed/22513919.
Yang, Qing-you, et al. "Effects of Astragalus on Cardiac Function and Serum Tumor Necrosis Factor-Alpha Level in Patients with Chronic Heart Failure."
Zhongguo Zhong Xi Yi Jie He Za Zhi Zhongguo Zhongxiyi Jiehe Zazhi = Chinese Journal of Integrated Traditional and Western Medicine
, U.S. National Library of Medicine, July 2010, www.ncbi.nlm.nih.gov/pubmed/20929124.
Zhang, Hong Wei, et al. "Astragalus (a Traditional Chinese Medicine) for Treating Chronic Kidney Disease."
The Cochrane Database of Systematic Reviews
, U.S. National Library of Medicine, 22 Oct. 2014, www.ncbi.nlm.nih.gov/pubmed/25335553.
---
The University offers a wide variety of medical professions for functional and integrative medicine. Their goal is to inform individuals who want to make a difference in the functional medical fields with knowledgeable information that they can provide.