Athletic pubalgia
, also known as a hockey hernia, hockey groin, Gilmore's Groin, sports hernia, or groin disruption, is a health issue of the pubic joint. It is a condition characterized by chronic groin pain in athletes and identified by a dilated ring of the inguinal canal. Soccer and ice hockey players are the athletes most commonly affected by athletic pubalgia, and both recreational and professional athletes can be impacted.
Athletic Pubalgia Symptoms
Symptoms of athletic pubalgia generally manifest as pain following physical activity, most frequently through hip extension, and twisting and turning movements. The painful symptoms usually radiate into the adductor muscle region and the testicles, although it is often difficult for the individual to pinpoint the exact location of the symptoms. Athletes with athletic pubalgia experience soreness and stiffness after physical activity.
Any exertion which increases intra-abdominal pressure, such as sneezing or coughing, as well as physical activity, can lead to pain. While pain in the stomach and pelvis can occur due to a variety of health issues, including injuries to the low back, or lumbar spine, the hip joint, the sacroiliac joint, and the abdomen, along with the genito-urinary system, diagnosis of athletic pubalgia demands skillful differentiation and evaluation.
Clinical Presentation of Athletic Pubalgia
The diagnosis of athletic pubalgia is based on the patient's history, where healthcare professionals may also depend on the use of magnetic resonance imaging, or MRI. Symptoms can frequently be reproduced by certain movements, such as performing crunches or sit-ups. Pain associated with athletic pubalgia may also be elicited with the patient in a "frog posture," in which the individual is supine with knees bent and heels together.
Many athletes experience concomitant fatigue or tearing of the adductor muscles or labral tears of the hip. If there is stiffness in the adductor muscles post-injury, painful symptoms can manifest. Alternative treatment options should be to restore normal movement after the adductor has begun to heal, normally 6 to 8 weeks post-injury. Moreover, sleeping in a prone position with the hip on the affected side flexed and externally rotated can offer relief to some athletes with athletic pubalgia.
The precise prevalence of this health issue is unknown. Conservative therapies, such as gentle stretching, may temporarily alleviate painful symptoms, however, definitive treatment options should be considered for long-term relief. The scope of our information is limited to chiropractic as well as to spinal injuries and conditions. To discuss the subject matter, please feel free to ask Dr. Jimenez or contact us at
915-850-0900
.
Curated by Dr. Alex Jimenez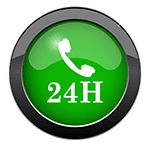 Additional Topics: Acute Back Pain
Back pain
is one of the most prevalent causes of disability and missed days at work worldwide. Back pain attributes to the second most common reason for doctor office visits, outnumbered only by upper-respiratory infections. Approximately 80 percent of the population will experience back pain at least once throughout their life. The spine is a complex structure made up of bones, joints, ligaments, and muscles, among other soft tissues. Because of this, injuries and/or aggravated conditions, such as
herniated discs
, can eventually lead to symptoms of back pain. Sports injuries or automobile accident injuries are often the most frequent cause of back pain, however, sometimes the simplest of movements can have painful results. Fortunately, alternative treatment options, such as chiropractic care, can help ease back pain through the use of spinal adjustments and manual manipulations, ultimately improving pain relief.