The reason I chose Dr. Jimenez is that he's very thorough. From the get-go, he diagnoses the problem, diagnoses what he needs to do. I've had a couple shoulder injuries, I've had some wrist and elbow injuries, back injuries, and Dr. Jimenez has been the only one, like I said, he's very thorough, he's got great manners, and he's nursed me back to health immediately. - Louie Martinez
Similar to athletes who suffer sports injuries, employees can also experience
work injuries
; simply the circumstances are different. And as with athletes with sports injuries, many employees with work injuries can benefit from chiropractic care. If you've suffered a work-related accident which resulted in injury and you require treatment for your specific health issues, a
worker's compensation claim
can help pay for the expenses of rehabilitation. However, it's important to understand the various types of work injuries as well as how a worker's compensation claim should be filed before receiving treatment. Below, we will discuss how a healthcare professional can help you with your work injury.
Strategies for Payment of Work Injury Treatment
To begin with, the appropriate treatment option, such as chiropractic care, needs to be organized by your treating healthcare professional and the patient's insurance company should offer approval. If you do not get approval for work injury treatment, do not be alarmed, there are a lot of steps you may take to get the treatment accepted. These essential basic guidelines will be described below, including:
Ask the doctor's office to file a Form WC-205 requesting acceptance
File a Form WC-PMT for treatment approval
Ask for a hearing in front of a judge to get acceptance
Obtain an worker's compensation lawyer for faster approval
Common Work Injuries
Serious workplace accidents are much too prevalent and there are a variety of common work injuries which can occur across all occupational sectors. People working in different sorts of jobs face a different range of dangers. By way of instance, an office worker would not have the same risk of suffering burns as a chef in a restaurant would.
What we do understand, however, is that about 144 employees were killed at work between 2015 and 2016 and approximately 621,000 estimated non fatal injuries to workers were reported, equating to an astonishing 4.5 million estimated working days being lost.
The workplace can be a very hazardous place and not only is it the employer's responsibility to guarantee a safe working environment; every worker also has a responsibility to take care of themselves when they're on the job. But to be forewarned is to be forearmed, as the saying goes. Here are several of the most common work injuries, where we will also discuss various safe and effective ways to prevent future workplace accidents.
Slips, Trips and Falls
Focusing on the most important dangers within your workplace, particularly the ones with the capability to cause harm, can help prevent work injuries. In many cases, simple measures can readily control risks, for example, ensuring spillages are cleaned up immediately so people don't slip or making sure cabinet drawers are kept closed to make sure people do not trip and fall. For most, these are easy, economical and effective measures to ensure your most precious asset, that your work force is protected.
Muscle Strains
Strained muscles are just another frequent work-related injury, as anyone who frequently lifts hefty things at work will likely know already. Neck and back strains, specifically, are all too often sustained while working. These injuries can be prevented easily, some basic training on proper lifting techniques can make a tremendous difference. The use of specialized equipment as well as safety tools and gear can also help prevent muscle strains.
Being Hit By Falling Objects
Falling or flying objects in the workplace can expose workers to relatively minor injuries, like cuts or abrasions, as well as more severe injuries such as concussions or blindness. Wearing safety gear and equipment in workplace areas where objects can fall or fly out can help prevent these types of injuries. Moreover, ensuring that your own equipment is secured and wont' fall or fly away can help prevent these type of work injuries in the first place.
Repetitive Strain Injury
Repetitive strain injury, or RSI, is a health issue that's become increasingly common in the workplace. RSI may be caused by many different tasks, including strong or repetitive activity, or by poor posture. The condition mostly affects parts of the upper body, such as the hands, writs, forearm, elbow, neck and shoulders. The cumulative effect of RSI can be severe in some cases, so it is logical to take the necessary precautions and avoid overexertion.
Crashes and Collisions
Accidents leading to crash or impact injuries are rather frequent in workplace settings as well. Whether they involve cars, lorries or smaller vehicles like forklift trucks, they could have serious consequences. It's therefore up to companies to make sure that seatbelts and other safety precautions are in position and in use where appropriate, to prevent these types of workplace injuries.
Cuts and Lacerations
All kinds of office implements may end up leaving a painful cut. From power generators to paper trimmers, it is easy to get hurt on the job. The most common causes of those lacerations consist of poor training, inadequate security procedures and neglecting to wear the appropriate protection. Employers may help prevent such accidents by providing adequate safety equipment and putting the right procedures, such as training.
Inhaling Toxic Fumes
The air in several workplaces contains toxic substances in the kind of dusts, fumes, mists, gases and vapours. While most of us do not work with toxic chemicals, those of us who do, without the proper safety measures, may be at risk of impairment to breathing, skin or eye reactions as well as possibly more severe injuries. Employers must provide employees with the correct workwear, such as fitted face masks and goggles, to avoid dangerous exposure.
Exposure to Loud Noise
Loud noise on the job can lead to hearing damage that is permanent and disabling. This can be hearing loss that is gradual due to exposure to noise over time, but also damage caused by sudden, extremely loud noises. Industrial deafness may also result in significant compensation payouts farther across the line, and its often considered to be very much in companies' interest to disregard this health issue. Safety measures like ear protection can help to prevent it.
Walking Into Objects
It is probably safe to say we've all done this at any point. Maybe you're chatting absent-mindedly or perhaps you're feeling a little under the weather, when you suddenly end up on the sharp end of a doorway, wall, table or cabinet. Obviously, these accidents can cause damage. Fortunately, such mishaps can be avoided by approving employees to be vigilant and transferring unnecessary hazards out of the way so people can't walk into them.
Fights at Work
Simmering workplace stress can bubble under for weeks or perhaps years before spilling over into physical confrontation, or rather one workmate can take another's opinion on last weekend's game the incorrect way. Fights in the workplace can, unsurprisingly, lead to some serious work injuries. Effective procedures for dealing with employee grievances can reduce the probability of them being irritable and causing fights at work.
Oftentimes, accidents aren't only brought on by a small mistake or a simple mishap from a busy employee. Many workplace accidents are tied to employer or employee negligence. Even though there's no shortage of ways people can injure themselves in the office, we do know there are various procedures employers can set up to prevent workers from coming to some avoidable harm. Training, signage and accessibility to the essential safety equipment can all be a major assistance, with regular risk assessments becoming a necessity within the office, as well as in other workplace settings, to help avoid unnecessary mishaps and work injuries.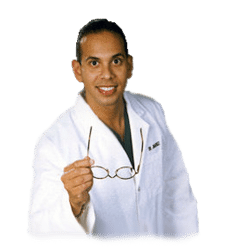 Dr. Alex Jimenez's Insight

While the workplace is meant to be a safe and professional environment often supplied with protective gear and equipment, work injuries can sometimes occur. A variety of workplace injuries can lead to trauma, damage or injury and can even aggravate a previously existing condition, although some occur more frequently than others. Common work injuries can include, slips, trips and falls, muscle strains, being hit by falling objects, and repetitive strain injury, among others. However, the most important thing for employees to be aware of at any time an accident occurs is that if they are injured on the workplace, they should report the injury immediately to a supervisor.
Chiropractic Care and Workplace Injuries
Individuals who have been injured at work may often have an underlying condition to begin with. Once they've suffered a work injury, however, returning to work is a necessity for the individual's household. A healthcare professional, such as a chiropractor, will produce a treatment plan that is specifically targeted to your own situation. Goals are put up, and your chiropractor can permit you to achieve those aims. This healthcare professional is your trainer in returning to work. Treatment may consist of spinal adjustments and manual manipulations, physical therapeutics, stretching, particular exercises, hot and cold therapy, ultrasound, aquatic therapy and joint mobilization. Chiropractic care is an alternative treatment option which focuses on the treatment of a variety of injuries and conditions associated with the musculoskeletal and nervous system.
When you have been hurt in the workplace, contact a healthcare professional immediately. Chiropractors are skilled and dedicated to your personal restoration. The scope of our information is limited to chiropractic as well as to spinal injuries and conditions. To discuss the subject matter, please feel free to ask Dr. Jimenez or contact us at
915-850-0900
.
Curated by Dr. Alex Jimenez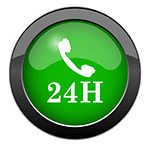 Additional Topics: Acute Back Pain
Back pain
is one of the most prevalent causes for disability and missed days at work worldwide. As a matter of fact, back pain has been attributed as the second most common reason for doctor office visits, outnumbered only by upper-respiratory infections. Approximately 80 percent of the population will experience some type of back pain at least once throughout their life. The spine is a complex structure made up of bones, joints, ligaments and muscles, among other soft tissues. Because of this, injuries and/or aggravated conditions, such as
herniated discs
, can eventually lead to symptoms of back pain. Sports injuries or automobile accident injuries are often the most frequent cause of back pain, however, sometimes the simplest of movements can have painful results. Fortunately, alternative treatment options, such as chiropractic care, can help ease back pain through the use of spinal adjustments and manual manipulations, ultimately improving pain relief.