About 50 to 80 percent of pregnant women experience some type of pain back during their pregnancy. Access to the right treatment can be challenging because the connection between pregnancy and back pain is not fully comprehended. Luckily, back pain is typically short-term where most cases will go away shortly after the birth of your baby, however, waiting for the symptoms to go away on their own isn't much of an appealing option. Back pain associated with pregnancy is often localized to a specific region of the spine rather than widespread. Back pain tends to arise between the fifth and seventh months of pregnancy, even though it can begin sooner.
Pregnancy-Related Back Pain
Women generally experience pregnancy-related back pain in the lower back, pelvic and sacrum regions of the spine. Pain along the pelvic area, for which a straightforward diagnosis isn't yet determined, is referred to as peripartum pelvic pain. Peripartum refers to the period of time surrounding childbirth, which is usually several weeks prior to birth and a few weeks after birth.
Back pain associated with pregnancy presents itself most commonly in the following regions:
Sacroiliac joints in the posterior superior iliac spine
The groin areas
Coccyx
Pubic symphysis anteriorly
Furthermore, other areas of the pelvis and thighs may change and cause painful symptoms, however, radiating pain rarely occurs below the knees. Back pain during pregnancy tends to be associated with posture and can by influenced by a waddling gait.
What Increases Back Pain Symptoms During Pregnancy?
While several factors, including age and smoking status, have not been necessarily demonstrated to affect symptoms of back pain, a history of pain during pregnancy and a history of back pain in general, along with increased body mass, have already been linked to an increase in peripartum pain. Additionally, younger women often have more extreme pain compared to older women. Studies have reported that approximately 10 percent of women said back pain during pregnancy prevented them from engaging in their work and more than 80 percent stated that their ability to perform daily tasks was tremendously impacted.
What Causes Back Pain During Pregnancy?
The cause of pregnancy-related back pain is likely associated with a combination of metabolic, circulatory, and psychosocial factors. However, most of the causes can be grouped into these areas:
Weight gain: Women typically gain between 20 and 40 pounds throughout pregnancy, which puts pressure on the spine. This added pressure might result in lower back pain and other painful symptoms.
Shift of gravity in center: As you gain weight along while your belly grows, your ability to keep proper posture becomes contested. Posture changes in pregnancy have been connected to spine issues such as herniated discs and lordosis, which might contribute to back pain.
Hormonal changes: Some women report back pain at the first trimester even though the majority of women begin experiencing pain back during the fifth and seventh months. Since the baby isn't large enough to cause any stress to the spine, it may be hormonal changes causing the symptoms. Relaxin, a hormone that relaxes pelvic and spinal joints as well as the ligaments to ease childbirth is produced by pregnant women. Relaxin might cause some spinal distress and may result in lower back pain. In reality, sacroiliac dysfunction can be caused by certain hormones produced during pregnancy.
Stress: Pregnancy can be an exciting and special time for many women, but it can also be stressful. Stress can worsen back pain or even cause it. Finding ways to manage stress while pregnant may help ease your back pain.
Treatment
Treatments for pregnancy-related back pain involve lifestyle modifications, for example:
Avoiding excessive weight gain: A nutritious diet is one of the very best ways to maintain a healthy weight during pregnancy, and some foods have been associated with easing spinal distress (a frequent cause of low back pain). Eating 5 or more daily servings of veggies and fruits will provide nutrients. Other good options include fatty fish and nuts, such as mackerel, which pack a healthy dose of omega-3 fatty acids and inflammation fighting agents.
Exercising to reinforce the core and back muscles: In general, pregnant women should avoid the extremes when it comes to action: little and too much action can possibly cause an increase in back pain. Walking, swimming, and yoga are great ways to condition yourself but always remember how to safely exercise while pregnant.
Reducing stress: Finding methods to manage your stress during your pregnancy has psychological in addition to physical benefits. A massage, getting lots of rest, and relaxing with a heating pad against your back are excellent ways to manage stress while helping your spine.
Posture: Talk to your doctor about ways you can keep good posture as your pregnancy progresses.
Investing in a pregnancy pillow to give support during sleep: Pregnancy and sound sleep don't always mix, but a supporting pillow may deliver more comfy mornings.
Wearing sensible shoes: Spine maintenance and footwear are all connected. Avoid high heels and flip flops, if your shoe size changes during pregnancy purchase new footwear.
If your back pain does not respond to these treatments, your doctor may suggest a prescription pelvic belt, medicine therapy, injection therapy, or bed rest. In addition, chiropractic care is a safe and effective alternative treatment option for back pain during pregnancy. Fortunately, back pain may disappear within 6 months following birth, letting you focus on the addition to your own life, your baby. Speak with your doctor about which treatment will be best for you if your pain does not subside after your baby arrives.
Chiropractic Care During Pregnancy: Benefits And Safety
Chiropractic care is the health care of the spine, discs, related nerves and bone geometry without the use of surgery or drugs and medications. It involves science and the art of adjusting and manipulating the joints of the spine, which reduces spinal nerve stress and promotes health and wellness throughout the entire body.
Is Chiropractic Care During pregnancy safe?
There are no known contraindications to chiropractic care throughout pregnancy. All chiropractors are trained to use spinal adjustment and manual manipulations on women who are pregnant. Investing in the maternity and fertility wellness of women who are pregnant or trying to conceive is a top priority for chiropractors. Some chiropractors take a particular interest in prenatal and postnatal care and seek out additional training. Below represents designations of chiropractors that have taken these additional steps.
DACCP – Diplomate with ICPA reflecting highest level of advanced training
CACCP – Certified with the ICPA reflecting advanced training
Member of ICPA reflecting special interest
Webster Certified – trained to work specifically with pelvic balance in pregnancy
Chiropractors that have been trained to work with pregnant women can use tables that adjust to a pregnant female's body, and they will use treatment methods and techniques that prevent unnecessary pressure on the abdomen. A doctor of chiropractic, or chiropractor, who is trained in the requirements of pregnant women may also supply you with exercises and stretches that are safe to participate in when pregnant.
Why Should I Have Chiropractic Care During Pregnancy?
During pregnancy, there are several physiological and endocrinological changes that occur in preparation for establishing the right environment for your growing baby. However, these changes can result in a misaligned spine or joints, including:
Protruding abdomen and increased spine
Pelvic changes
Postural adaptations
Establishing pelvic balance and orientation is just another reason to consider chiropractic care during pregnancy. When the pelvis is misaligned, or subluxated, it may reduce the amount of space available for the growing baby. This limitation is called intrauterine constraint. A misaligned pelvis may also make it hard for the baby to get in the best possible position for delivery. This may affect the mother's ability to have a natural, non-invasive birth. Breech and posterior positions lead to interventions such as c-sections and can interfere with the ease of labor. The nervous system is the master communication system to all the body systems including the reproductive system. Keeping the spine healthy assists the whole body to function more effectively.
What are the Benefits of Chiropractic Care During Pregnancy?
Chiropractic care during pregnancy can offer benefits for women that are pregnant. Possible advantages of chiropractic care throughout pregnancy include:
Maintaining a healthier pregnancy
Controlling symptoms of nausea
Reducing the time of labor and delivery
Relieving back, neck or joint pain
Preventing a potential cesarean delivery
Chiropractic Care and Breech Deliveries
The late Larry Webster, D.C., Creator of the International Chiropractic Pediatric Association (ICPA), developed a specific chiropractic evaluation and modification which empowers chiropractors to establish balance in the pregnant female's pelvis to reduce undue stress for the uterus and supporting ligaments of pregnant women. This balanced state in the pelvis has been clinically demonstrated to allow for optimal fetal positioning. The technique is known as the Webster Technique.
It is considered ordinary by a few for a baby to present breech until the next trimester. Most birth professionals aren't concerned with breech presentations until a patient is 37 months into their pregnancy. Roughly 4 percent of all pregnancies lead to a breech presentation. The Journal of Manipulative and Physiological Therapeutics reported in the July/August 2002 issue an 82 percent success rate of babies turning vertex when doctors of chiropractic used the Webster Technique. Furthermore, the results from the study suggest it may be beneficial to use the Webster Technique, in the 8th month of pregnancy, even when a female has a breech presentation.
Currently the International Chiropractic Pediatric Association (ICPA) recommends women receive chiropractic care during pregnancy to set up pelvic balance and optimize the area in which a baby needs for growth during pregnancy. With a balanced pelvis, babies have a greater prospect of moving to the correct place for arrival, and the crisis and worry related to breech and posterior presentations may be avoided altogether. Optimal infant positioning in the right time of birth also removes the potential for dystocia (hard labou) and, therefore, results in simpler and safer deliveries for both the mother and baby.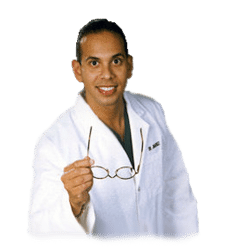 Dr. Alex Jimenez's Insight

During pregnancy, the overall health and wellness of the mother is essential towards the proper development of the baby. Because the body of a woman goes through many changes throughout their pregnancy, however, some changes to the human body may cause health issues if not properly checked by a healthcare professional. Back pain is a common health issue reported by many pregnant women. Fortunately, safe and effective alternative treatment options for both mothers and their babies are available to help ease their painful symptoms. Chiropractic care is a well-known treatment which can be used efficiently to help ease back pain in pregnant women.
Talk to a Healthcare Professional
As more women are seeking the benefits of chiropractic care throughout pregnancy, more health care providers are seeking trained doctors of chiropractic in their own communities to refer their pregnant patients to. Discuss these options with your healthcare provider. Ask them to find out more about its benefits, if they are not yet knowledgeable about chiropractic care in pregnancy. Above all, seek options that support your body's natural abilities to function and find a team of healthcare professionals that are respectful of your options. The scope of our information is limited to chiropractic as well as to spinal injuries and conditions. To discuss the subject matter, please feel free to ask Dr. Jimenez or contact us at
915-850-0900
.
Curated by Dr. Alex Jimenez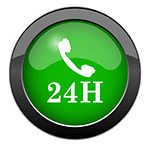 Additional Topics: Back Pain
According to statistics, approximately 80% of people will experience symptoms of back pain at least once throughout their lifetimes.
Back pain
is a common complaint which can result due to a variety of injuries and/or conditions. Often times, the natural degeneration of the spine with age can cause back pain.
Herniated discs
occur when the soft, gel-like center of an intervertebral disc pushes through a tear in its surrounding, outer ring of cartilage, compressing and irritating the nerve roots. Disc herniations most commonly occur along the lower back, or lumbar spine, but they may also occur along the cervical spine, or neck. The impingement of the nerves found in the low back due to injury and/or an aggravated condition can lead to symptoms of sciatica.