Cardiovascular disease is the leading cause of death in the United States. According to the Centers for Disease Control and Prevention, CVD results in 611,105 deaths every year. The most common types of cardiovascular diseases include angina, high blood pressure, or hypertension, heart attack, and atherosclerosis. Cardiovascular disease can develop because of a variety of factors, but it's widely considered that your risk of heart health issues could be significantly affected by lifestyle choices, such as that of an improper diet and nutrition.
How can seaweed contribute to heart health?
Over the past few decades, researchers have indicated that seaweed may have significant effects on cardiovascular disease. Because of its heart health benefits, we ought to be doing more to include these sea vegetables into our diets. Seaweed covers a vast selection of marine macroalgae, which can be categorized into three groups: brown algae (Phaeophyceae), green algae (Chlorophyta) and red algae (Rhodophyta). Many seaweed species possess an assortment of health benefits. They comprise, among other things, beneficial proteins, antioxidants, minerals, trace elements, dietary fiber and polyunsaturated fatty acids. Seaweed is a rich source of proteins known as bioactive peptides. These chemicals have a similar impact to ACE inhibitor drugs and medications, which are prescribed to help lower blood pressure and prevent heart attacks and strokes.
Seaweed and Cardiovascular Disease
Even though there is not any consensual definition for the word "functional food" globally, this is vastly accepted for foods and food components that have been demonstrated to offer certain health benefits beyond the basic nutrition. The design of functional foods is hence undoubtedly associated to the notion of preventing diseases and/or improving optimal health of consumers, besides the simple nourishment requirements.
Seaweed has been a staple ingredient in Asian cultures for centuries. Given the evidence of the beneficial health effects of seaweeds and/or isolates of macroalgae source, there's a strong case for their inclusion in regular meals (food and beverages), so as to take advantage of their nutrient benefits. It is expected that the joint efforts of business and research in this field will result throughout the forthcoming decades, in a high number of new functional food products reaching to the current market, including those meant to promote heart health.
As per a study review (over 100 research studies), published in the American Chemical Society's Journal of Agricultural and Food Chemistry, scientists called for "more attempt to exploit the bioactive compounds as well as their potential for utilization and delivery to consumers in food goods. In a study published in the journal Phycologia, researchers suggest that adding seaweed to processed foods may decrease cardiovascular disease. The authors referred their attention to the manufacturers of such foods to fulfill a responsibility for the well-being of their customers.
Clinical Research
Ole G. Mouritsen, a professor of biophysics at the University of Southern Denmark, and colleagues, examined existing knowledge on the health effects of 35 different seaweed species. In the guide, they provide hints to how both individual consumers and the food industry can use seaweed to create everyday healthier meals. By way of instance, dried and granulated seaweed can substitute some of the flour when producing dry pasta, bread, pizza and snack bars, together with as small as a 5 percent replacement needed. Seaweed salt, according to researchers, can also be a healthier salt. Seaweed's content of potassium salts does not lead to high blood pressure, unlike the sodium salts, typically used in the processed food.
"We all know that many individuals have difficulty distinguishing between healthy and unhealthy food. With the addition of seaweed to processed foods we could produce healthier food. In many cases we also get tastier food, and it may also help reduce the risk of cardiovascular diseases," the researchers stated. "It is difficult to determine how much seaweed an individual should have to benefit from its great qualities. Five to 10 g of dried seaweed daily is my quote," states Mouritsen, who has authored several books on seaweed as a healthy food source.
The development of functional foods using seaweeds for boosting heart health have been particularly examined in meat-based products. In these products, it is very important to improve the fatty acid composition and the material of functional ingredients, while decreasing the contents of cholesterol, fat and salt. Different authors have reported that nutritional worth of meat products can be significantly enhanced by the incorporation of whole seaweeds, without hampering quality and sensory properties. Besides, a remarkable work was done by Schultz-Moreira et al., because combined with describing the enhanced nutritional value of restructured meat once augmented with seaweeds, they also assessed different parameters (e.g., lipid profile, antioxidant enzymes and arylesterase) with effect on cardiovascular disease, as demonstrated in hypertensive rats. Additionally, Lim et al. also revealed that chicken and pork patties fortified with Laminaria japonica could improve postprandial plasma glucose and lipids profiles in borderline-hyperlipidemic adults.
For the last decades, development of drinks with seaweeds or extracts has also become the focus of distinct investigations and of many patent registrations. Among those, researchers have patented a beverage containing water-insoluble algal nutritional fibers (0.01% to 20 percent) and citric acid, sugar, fruit juice, plant thickeners and water, which may prevent from distinct diseases, such as cardiovascular diseases. Besides patents, research studies reported the effects of functional drinks. In general, these studies highlighted that beverages made by incorporating macroalgae, particularly using Ecklonia cava, could be of advantage not only because of their minerals and phenolics richness, but also due to their ability to target ACE-I.
Further Clinical Research
Wakame seaweed (Undaria pinnatifida) is the most popular, edible seaweed in Japan. In humans, 3.3 g of dried Wakame for four months significantly reduced both the SBP 14 ± 3 mmHg and the DBP 5 ± 2 mmHg (p < 0.01). In a study of 62 middle-aged, male subjects with mild hypertension given a potassium-loaded, ion-exchanging, sodium-adsorbing, potassium-releasing seaweed prepara-tion, significant blood pressure reductions occurred at four months on 12 and 24 g/d of the seaweed preparation (p < 0.01). The MAP fell 11.2 mmHg (p < 0.001) in the sodium-sensitive themes and 5.7 mmHg (p < 0.05) in the sodium-insensitive subjects, which connected with PRA.
Seaweed and sea vegetables contain most all of the seawater's 77I minerals and rare earth elements, fiber and alginate in a colloidal form. The primary effect of Wakame seems to be via its ACEI activity from at least four parent tetrapeptides and possibly their dipeptide and tripeptide metabolites, especially those containing the amino acid sequence Val-Tyr, Ile-Tyr, Phe-Tyr and Ile-Try in certain combination. Its long-term use in Japan has shown its effectiveness. Other varieties of seaweed may reduce BP by decreasing intestinal sodium absorption and raising intestinal potassium absorption.
Conclusion
Seaweeds are a great source of compounds with varied applications, including for heart health and cardiovascular disease, or CVD. This simple fact leaves macroalgae and crude/purified extracts, a possibility of program as ingredients in the formulation of new functional foods in that health field. There's evidence that diet supplementation with whole macroalgae or products of macroalgae origin can ameliorate several mechanisms underlying the onset and propagation of CVDs. However, we must emphasize that the challenge of working with these components in novel foods should not be restricted to the improvement of the nutritional formulations, but instead, efforts should be done in order to test the promised health benefits of the new products.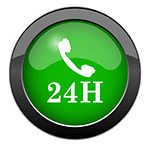 The scope of our information is limited to chiropractic and spinal injuries and conditions. To discuss the subject matter, please feel free to ask Dr. Jimenez or contact us at
915-850-0900
.
By Dr. Alex Jimenez
Additional Topics: Wellness
Overall health and wellness are essential towards maintaining the proper mental and physical balance in the body. From eating a balanced nutrition as well as exercising and participating in physical activities, to sleeping a healthy amount of time on a regular basis, following the best health and wellness tips can ultimately help maintain overall well-being. Eating plenty of fruits and vegetables can go a long way towards helping people become healthy.