A combination of exercise and sufficient vitamin D levels may reduce the risk of serious heart problems more than either one alone, a new study suggests.
An analysis of data spanning 20 years from more than 10,000 U.S. adults found that those who got the recommended amounts of exercise and had adequate vitamin D levels had a 23 percent lower risk of heart attack or stroke.
People who met physical activity targets but were deficient in the so-called "sunshine vitamin" did not have a lower risk.
The combined benefit of having adequate vitamin D and exercise levels was better than either factor alone, according to the Johns Hopkins University study. It was published recently in The Journal of Clinical Endocrinology & Metabolism.
While the observational study does not prove cause and effect, it does support the idea that adequate exercise and vitamin D are signs of good health, the researchers said. Vitamin D is produced when the body is exposed to sunlight and is found in some foods.
"In our study, both failure to meet the recommended physical activity levels and having vitamin D deficiency were very common," study co-author Dr. Erin Michos said in a university news release.
"The bottom line is we need to encourage people to move more in the name of heart health," Michos added.
She is associate director of preventive cardiology and associate professor of medicine at the Ciccarone Center for the Prevention of Heart Disease at Johns Hopkins.
Though the study found that the more people exercised, the higher their vitamin D levels, this was true for whites but not for blacks, the researchers said. Michos said people with darker skin may produce vitamin D less efficiently because their skin pigments act as a natural sunscreen.
Most adults can get adequate levels of vitamin D with a few minutes a day of sunlight in spring, summer and fall, along with eating a well-balanced diet that includes oily fish such as salmon and fortified foods like cereal and milk, according to Michos.
SOURCE: Johns Hopkins University, news release, April 27, 2017
The scope of our information is limited to chiropractic and spinal injuries and conditions. To discuss options on the subject matter, please feel free to ask Dr. Jimenez or contact us at
915-850-0900
.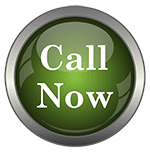 Additional Topics: Chiropractic and Athletic Performance
Chiropractic care is a popular, alternative treatment option which focuses on the diagnosis, treatment and prevention of injuries and/or conditions associated to the musculoskeletal and nervous system, primarily the spine. Many athletes, and civilians alike, seek chiropractic care to restore their natural health and wellness, however, chiropractic has been demonstrated to benefit athletes by increasing their athletic performance.