There is a belief among many that if you want to lose weight, you should do cardio. If you want to put it on, you need to pick up a barbell.
There is some truth to this – cardio will burn fat, resistance training will build muscle. However, weights will also burn fat. And fix your posture. And increase your power. Running? Not so much. So take a trip to the other side of the gym. It's time to embrace the appeal of steel.
You'll Burn More Fat In Less Time
The more muscle you use, the more calories you burn. And some of the bigger lifts call on almost every muscle in your body, says Dylan Jones, founder of P4 Body. "Due to the higher neurological demand and multi-joint involvement in some of the more complex lifts, the body works twice as hard compared to when sitting on a stationary bike or fixed path rowing machine."
Even if tight for a time, weights mean you can still work the entire body. "Combine a dumbbell curl with a lunge, finished with an overhead press," says Jones. Do 15 reps on each side, for three rounds total. "This uses the large muscles in the legs, shoulder, back and core to stabilise you. All of which requires a demand for oxygen to perform every rep."
You'll Burn More Fat Sitting Down
To oversimplify things a little, cardio burns calories while you're moving. Strength training torches fat even when back at home. "It helps build muscle, and muscle is 'active' tissue," says Rob Aitken, a senior trainer at Matt Roberts gyms. Unlike fat, which is inactive, active tissue constantly uses energy: the more muscle you have, the more calories you burn. Even in bed.
"Try circuits using dumbbells or kettlebells," says Jones. Pick five exercises then perform 40 seconds of work, 20 seconds of rest. Repeat for three rounds total in your normal cardio slot. "You are likely to burn more body fat at the same time as holding on to muscle."
You'll Power Up
Cardio is good for endurance, less so for brawn. "Choosing the weights room over a steady paced run wins hands down in the delivery of building performance and power into your game," says Jones. This can have knock-on effects on your performance back in the park – the better you can put your strength through the ground, the faster you'll move.
To hit everywhere that matters, all you need is a barbell and some serious weight. Deadlifts in sets of six reps will hit your glutes and posterior chain as well as fire up your metabolism. "You'll be surprised by the additional power you create focusing on the non-favoured muscle groups," says Jones.
You'll Stop Feeling The Burn
Trying to squat too much weight does nothing good for your back. But lifting right can help ease the fire in your spine. "One of the main causes of bad posture and injury is from muscle imbalance," says Jones. "This is developed by repetitive actions of everyday life, like sitting at a desk, using the telephone, operating a mouse, or commuting for hours a day. Adding to this with repetitive cardio is not going to help."
Instead, strengthen what your day job has weakened by getting a qualified trainer to assess where you're lacking. "A balanced weight training programme, which is designed specifically for you and your imbalances, will allow the body to move the way it was originally designed. This improves your posture and reverses some of the nasties that modern life has imposed."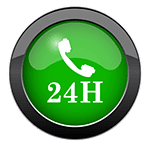 The scope of our information is limited to chiropractic and spinal injuries and conditions. To discuss options on the subject matter, please feel free to ask Dr. Jimenez or contact us at
915-850-0900
.
Additional Topics: Weight Loss Eases Back Pain
Back pain and symptoms of sciatica can affect a majority of the population throughout their lifetime. Research studies have demonstrated that people who are overweight or obese experience more back complications than people with a healthy weight. A proper nutrition along with regular physical fitness can help with weight loss as well as help maintain a healthy weight to eliminate symptoms of back pain and sciatica. Chiropractic care is also another natural form of treatment which treats back pain and sciatica utilizing manual spinal adjustments and manipulations.