Can adding calisthenics resistance training to a fitness routine provide health benefits like flexibility, balance, and coordination?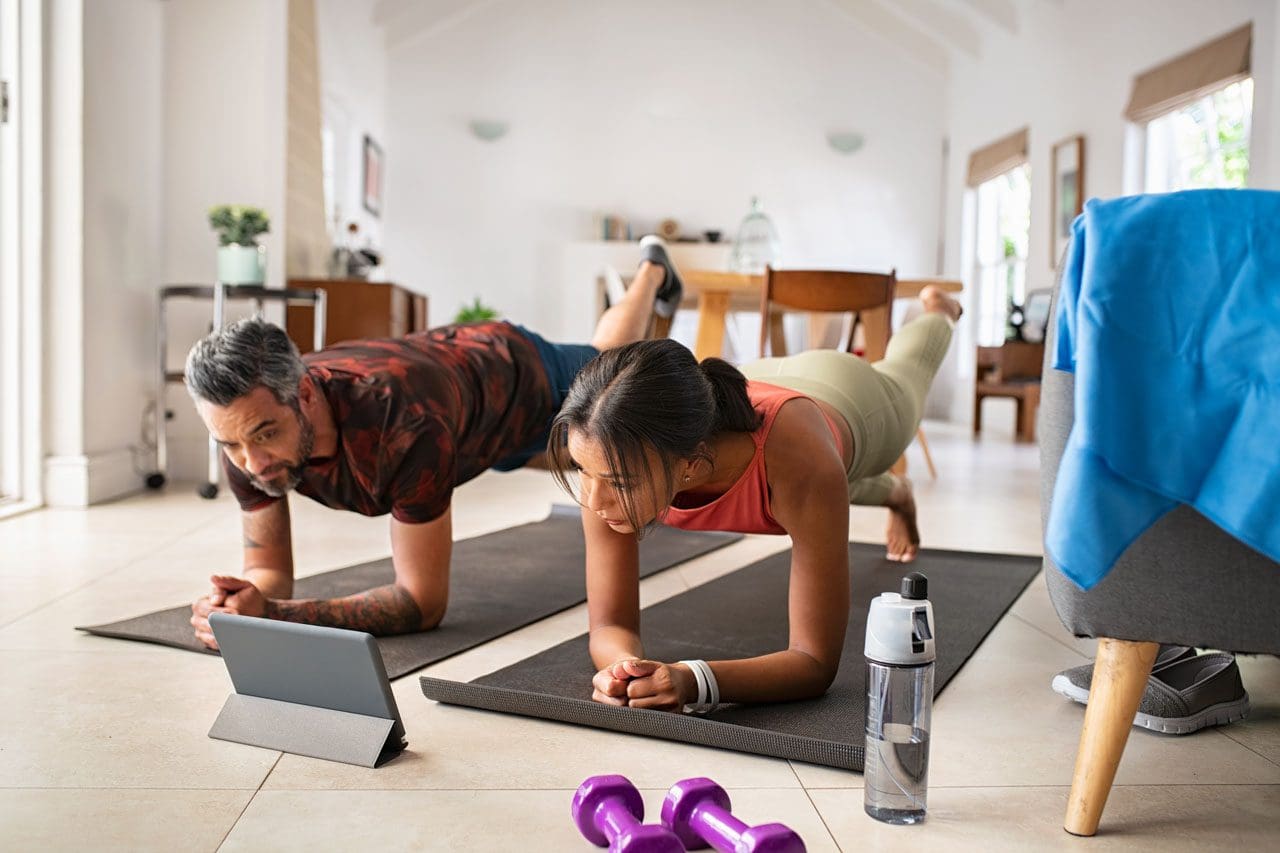 Calisthenics Resistance Training
Calisthenics resistance training requires no equipment, they can be done with minimal space, and are a great way to get a quick burn.
They are a form of resistance training using your own body weight that is low-impact, which makes it accessible to individuals of all ages and fitness levels.
They effectively help build agility, and cardiovascular health, and improve balance, coordination, and flexibility.
Benefits
Muscle Strength
Because calisthenics are easily adaptable to any fitness level, require minimal or no equipment, and are great for beginners and experienced exercise enthusiasts it is a fantastic full-body workout and an excellent way to build strength and muscle. Research supports that calisthenics resistance training can improve muscle strength in various ways.
One study found that eight weeks of calisthenics not only improved posture and body mass index/BMI but can impact strength, even with exercises not routinely performed. (Thomas E, et al., 2017)
During the study, one group did calisthenics and the other maintained regular training routines.
The researchers discovered that the group that did calisthenics increased their repetitions of exercises that were not included.
The group who continued with their regular training routines did not improve on what they could do before the eight-week study. (Thomas E, et al., 2017)
Cardiovascular Fitness
Regular participation in calisthenic resistance training can lead to improved cardiovascular health, including increased endurance and a healthier heart.
Certain calisthenic exercises, like burpees and mountain climbers, are high-intensity movements that can increase heart rate and blood circulation just from the movements.
Gradually performing these exercises at a faster pace, research indicates could potentially experience the same cardiovascular benefits from interval or treadmill running. (Bellissimo GF, et al., 2022) - (Lavie CJ, et al., 2015)
Balance, Coordination, and Flexibility
The movements require a full range of motion that stretches and strengthens the muscles, tendons, and ligaments.
These exercises can help decrease the risk of injury and make daily physical activities easier to perform without over-exertion.
Incorporating calisthenics resistance training on a regular basis can help improve posture, balance, and flexibility, depending on which exercises are recommended.
Exercises like stretches, lunges, and squats help to improve flexibility and mobility.
Exercises like single-leg squats and one-arm push-ups can work the balance, coordination, and proprioception of the body.
Mental Health
Exercise, in general, is known to improve mood, reduce stress, and improve overall well-being.
Calisthenic resistance training can have additional impacts on mental well-being.
For example, the discipline and focus required to perform the movements can help concentration and mental clarity.
One study found that calisthenics can reduce cognitive decline and may be useful for dementia prevention. (Osuka Y, et al., 2020)
Another study found that calisthenics helped mental well-being in individuals with diseases like ankylosing spondylitis and multiple sclerosis. (Taspinar O, et al., 2015)
Types
Bodyweight exercises that use an individual's own body weight as resistance are the foundation. Common examples include push-ups, squats, and lunges. An overview of some of the types of exercises.
Pulling
These exercises focus on training the muscles for pulling movements, which include the back, shoulders, and arms.
Examples include pull-ups, chin-ups, and rows.
Pushing
These exercises focus on training the muscles for pushing movements, like the chest, shoulders, and triceps.
Examples include dips, push-ups, and handstand push-ups.
Core
Core exercises focus on training the abdominal and lower back muscles, which are responsible for maintaining stability and balance.
Examples of core exercises include planks, sit-ups, and leg raises.
Single-Leg
Single-leg exercises focus on training one leg at a time.
These target the muscles of the legs, hips, and core.
Examples of single-leg exercises include single-leg squats, lunges, and step-ups.
Plyometric
Calisthenics resistance training focuses on powerful explosive movements.
Plyometric exercises challenge the muscles to work quickly and forcefully.
Examples include jump squats, clap push-ups, and box jumps.
Getting Started
Start by making sure calisthenics is an appropriate workout option, especially if you are a beginner or have pre-existing medical conditions.
Once cleared to exercise start with familiar movements that can be done with the correct form.
Pushups, bodyweight squats, planks, lunges, and other basic movements are a good place to start.
Make sure to warm up with light and easy motions that mimic the workout movements.
Aim to work each body part during the workout.
Try for at least two workouts a week.
It is recommended to split the movement patterns.
Reps can be counted or set a timer to switch exercises every minute. This is called EMOM-style or every minute on the minute.
Pick four to five exercises that target various areas.
For example, sit-ups can be done for the core, lunges for the glutes and thighs, planks can be done for the shoulders and core, and jumping jacks or jumping rope for cardiovascular.
Calisthenic resistance training is easily modifiable and can be adjusted to individual needs.
---
Core Strength
---
The information herein is not intended to replace a one-on-one relationship with a qualified healthcare professional or licensed physician and is not medical advice. We encourage you to make healthcare decisions based on your research and partnership with a qualified healthcare professional. Our information scope is limited to chiropractic, musculoskeletal, physical medicines, wellness, sensitive health issues, functional medicine articles, topics, and discussions. We provide and present clinical collaboration with specialists from various disciplines. Each specialist is governed by their professional scope of practice and their jurisdiction of licensure. We use functional health & wellness protocols to treat and support care for the injuries or disorders of the musculoskeletal system. Our videos, posts, topics, subjects, and insights cover clinical matters, issues, and topics that relate to and directly or indirectly support our clinical scope of practice.* Our office has reasonably attempted to provide supportive citations and identified the relevant research study or studies supporting our posts. We provide copies of supporting research studies available to regulatory boards and the public upon request.
We understand that we cover matters that require an additional explanation of how it may assist in a particular care plan or treatment protocol; therefore, to further discuss the subject matter above, please contact Dr. Alex Jimenez or contact us at 915-850-0900.
Dr. Alex Jimenez DC, MSACP, CCST, IFMCP*, CIFM*, ATN*
email: coach@elpasofunctionalmedicine.com
Licensed in: Texas & New Mexico*
References
Thomas, E., Bianco, A., Mancuso, E. P., Patti, A., Tabacchi, G., Paoli, A., ... & Palma, A. (2017). The effects of a calisthenics training intervention on posture, strength, and body composition. Isokinetics and exercise science, 25(3), 215-222.
Bellissimo, G. F., Ducharme, J., Mang, Z., Millender, D., Smith, J., Stork, M. J., Little, J. P., Deyhle, M. R., Gibson, A. L., de Castro Magalhaes, F., & Amorim, F. (2022). The Acute Physiological and Perceptual Responses Between Bodyweight and Treadmill Running High-Intensity Interval Exercises. Frontiers in physiology, 13, 824154. https://doi.org/10.3389/fphys.2022.824154
Osuka, Y., Kojima, N., Sasai, H., Ohara, Y., Watanabe, Y., Hirano, H., & Kim, H. (2020). Exercise Types and the Risk of Developing Cognitive Decline in Older Women: A Prospective Study. Journal of Alzheimer's disease: JAD, 77(4), 1733–1742. https://doi.org/10.3233/JAD-200867
Taspinar, O., Aydın, T., Celebi, A., Keskin, Y., Yavuz, S., Guneser, M., Camli, A., Tosun, M., Canbaz, N., & Gok, M. (2015). Psychological effects of calisthenic exercises on neuroinflammatory and rheumatic diseases. Zeitschrift fur Rheumatologie, 74(8), 722–727. https://doi.org/10.1007/s00393-015-1570-9
Lavie, C. J., Lee, D. C., Sui, X., Arena, R., O'Keefe, J. H., Church, T. S., Milani, R. V., & Blair, S. N. (2015). Effects of Running on Chronic Diseases and Cardiovascular and All-Cause Mortality. Mayo Clinic Proceedings, 90(11), 1541–1552. https://doi.org/10.1016/j.mayocp.2015.08.001