Overexertion and repetitive stress injuries make up a fourth of all work injuries. Repetitive pulling, lifting, punching in numbers, typing, pushing, holding, carrying, and scanning are the most common causes of job-related injuries. These types of injuries are the most common that cause missed days at work. Overexertion can lead to lasting physical chronic conditions, ranging from chronic back pain to chronic joint pain caused by the advanced wearing and tearing of the various musculoskeletal tissues. Chiropractic medicine takes a comprehensive and whole-body approach to treating neuromusculoskeletal injuries. Chiropractic relieves tight or damaged muscles, increases nerve energy flow, and properly aligns the joints through adjustments, spinal traction, decompression, and various forms of manual manipulation.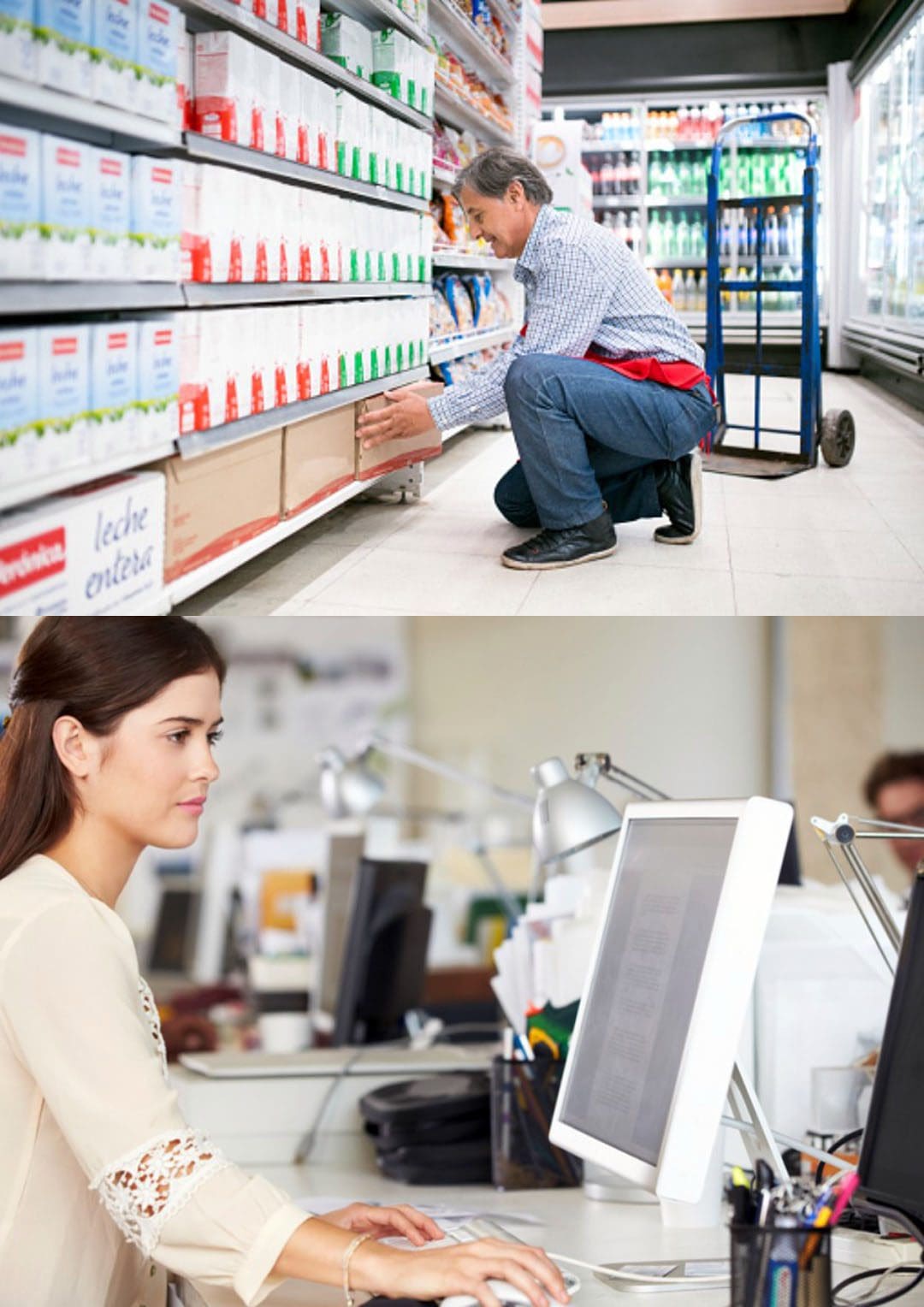 Overexertion and Repetitive Stress Injuries
Overexertion and repetitive stress injuries typically occur over time/years of engaging in the same strenuous activity regularly. However, an overexertion injury can occur with one sudden or extreme movement. A worker can injure muscles, tendons, joints, and ligaments. Overexertion can lead to musculoskeletal disorders with symptoms including:
Inflammation
Swelling
Numbness
Stiffness
Chronic pain
Limited or total loss of mobility in the muscles, tendons, ligaments, and joints.
Types
A few of the most common examples of overexertion injuries include:
Soft-Tissue
Injuries to muscles, ligaments, tendons, and joints.
Back
Pulled, strained back muscles.
Herniated discs.
Compressed nerve roots.
Fractured vertebrae.
Dehydration and Heat Stroke
Most common among workers doing outdoor manual labor.
Repetitive and Overuse
Injuries range from carpal tunnel syndrome to stress fractures.
Often the result of weeks, months, or years of repeated movements
In many cases, two or more injuries can happen simultaneously.
For example, a worker is more likely to sustain an injury if they are dehydrated or they are performing dual tasks.
Causes
Certain movements and activities are more likely to cause overexertion injuries. Some of the most common include:
Daily lifting of objects, light and heavy.
Performing awkward movements that cause the body to be in unhealthy positions.
Standing and/or sitting or for long periods.
Using excessive force to perform tasks.
Operating heavy machinery.
Working in hot and/or humid conditions.
High-Rate Injury Industries
Industries in which overexertion injuries are most common include:
Education.
Health services.
Manufacturing.
Construction.
Warehouse work.
Transportation.
Wholesale trade.
Retail stores.
Chiropractic Treatment
These injuries can lead to missed work, debilitating pain, and medical bills. Depending on the severity of the injury, chiropractic care will use massage techniques, spinal manipulation, traction, and decompression therapies, to increase flexibility and mobility to reduce the chances of a recurring injury. The benefits of chiropractic include:
Prevents the risk of worsening or future injuries.
Expedites recovery to help individuals rehabilitate and get back to work sooner.
Improves physical and mental well-being.
Provide recommendations on how to properly stretch and strengthen muscles.
Nutritional anti-inflammatory recommendations.
By learning how to avoid overexertion injuries, workers can be more productive, enjoy work, and improve their quality of life.
---
From Injury To Recovery
---
The information herein is not intended to replace a one-on-one relationship with a qualified healthcare professional or licensed physician and is not medical advice. We encourage you to make healthcare decisions based on your research and partnership with a qualified healthcare professional. Our information scope is limited to chiropractic, musculoskeletal, physical medicines, wellness, sensitive health issues, functional medicine articles, topics, and discussions. We provide and present clinical collaboration with specialists from various disciplines. Each specialist is governed by their professional scope of practice and their jurisdiction of licensure. We use functional health & wellness protocols to treat and support care for the injuries or disorders of the musculoskeletal system. Our videos, posts, topics, subjects, and insights cover clinical matters, issues, and topics that relate to and directly or indirectly support our clinical scope of practice.* Our office has reasonably attempted to provide supportive citations and identified the relevant research study or studies supporting our posts. We provide copies of supporting research studies available to regulatory boards and the public upon request.
We understand that we cover matters that require an additional explanation of how it may assist in a particular care plan or treatment protocol; therefore, to further discuss the subject matter above, don't hesitate to get in touch with Dr. Alex Jimenez
or contact us at
915-850-0900
.
Dr. Alex Jimenez DC, MSACP, CCST, IFMCP*, CIFM*, ATN*
email: coach@elpasofunctionalmedicine.com
Licensed in: Texas & New Mexico*
References
Anderson, Vern Putz, et al. "Occupational fatalities, injuries, illnesses, and related economic loss in the wholesale and retail trade sector." American Journal of industrial medicine vol. 53,7 (2010): 673-85. doi:10.1002/ajim.20813
Choi, Hyun-Woo, et al. "Characteristics of occupational musculoskeletal disorders of five sectors in the service industry between 2004 and 2013." Annals of Occupational and environmental medicine vol. 29 41. 19 Sep. 2017, doi:10.1186/s40557-017-0198-4
Friedenberg, Rivi, et al. "Work-related musculoskeletal disorders and injuries among emergency medical technicians and paramedics: A comprehensive narrative review." Archives of Environmental & occupational health vol. 77,1 (2022): 9-17. doi:10.1080/19338244.2020.1832038
Galinsky, T et al. "Overexertion injuries in home health care workers and the need for ergonomics." Home health care services quarterly vol. 20,3 (2001): 57-73. doi:10.1300/J027v20n03_04
González Fuentes, Aroa, et al. "Work-related overexertion injuries in cleaning occupations: An exploration of the factors to predict the days of absence by means of machine learning methodologies." Applied ergonomics, vol. 105 103847. 30 Jul. 2022, doi:10.1016/j.apergo.2022.103847
Schoenfisch, Ashley L et al. "Declining rates of work-related overexertion back injuries among union drywall installers in Washington State, 1989-2008: Improved work safety or shifting of care?." American Journal of industrial medicine vol. 57,2 (2014): 184-94. doi:10.1002/ajim.22240
Williams, J M et al. "Work-related injuries in a rural emergency department population." Academic emergency medicine: official journal of the Society for Academic Emergency Medicine vol. 4,4 (1997): 277-81. doi:10.1111/j.1553-2712.1997.tb03548.x