When looking at an anatomical poster/image of the human body, there are all kinds of muscles connected and overlapping, but when we go to feel around those areas, especially when pain symptoms are presenting, it can feel like one solid mass and not individual muscles. This is because of everyday wear and tear, strenuous activities, spasms, heat, dehydration, and stress that causes the muscles to stay in a slightly contracted state, continue to tighten, bunch up and stiffen becoming the new normal for that individual. People learn to go through life like this, never considering that there is something wrong until they experience a significant injury that can take much longer to recover and rehabilitate from. This is why massaging the body on a regular basis is important to maintain healthy relaxed and flexible muscles and prevent strains, pulls, and injuries.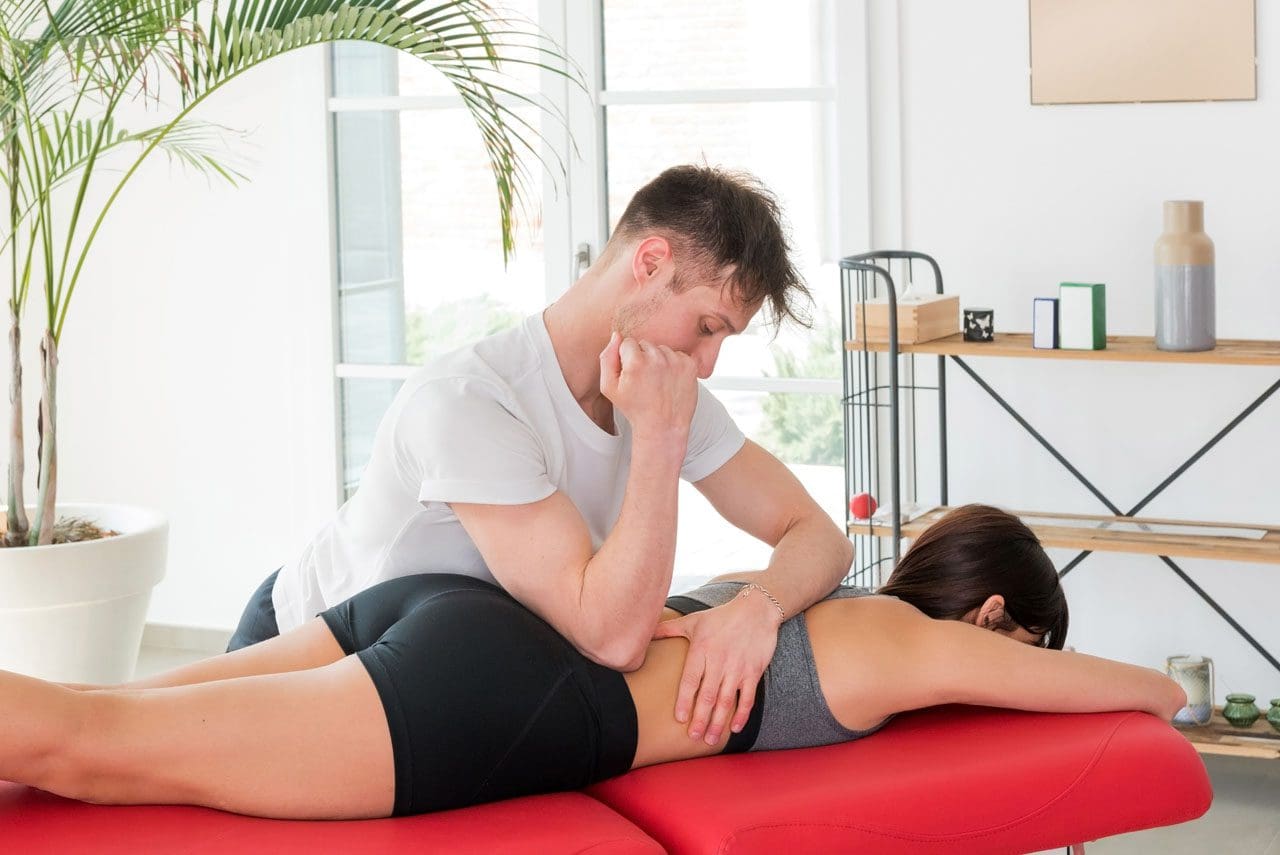 Massaging the Body
Massage therapy including myotherapy is the practice of kneading or manipulating the body's muscles and other soft tissues to improve neuromusculoskeletal well-being and health.
It is a form of manual, percussive, and mechanical therapy that includes holding, moving, and applying pressure to the muscles, tendons, ligaments, and fascia.
Massage therapy can be used to describe techniques that vary in touch, pressure, and intensity of the treatment applied.
Benefits
The immediate benefit of regularly massaging the body is feeling deep relaxation and calmness. This happens because massaging prompts the release of endorphins or the brain chemicals/neurotransmitters that produce the feeling of well-being. And the stress hormones like adrenalin, cortisol, and norepinephrine levels are reduced. Studies have shown that high levels of stress hormones can impair and damage the immune system. The physical benefits of massaging the body regularly include:
Alleviated muscle tension.
Improved and increased joint mobility and flexibility.
Increased blood and nerve circulation.
Lymphatic system toxin drainage.
Decreased release of stress hormones.
A relaxed state of mind.
Improved sleep.
Enhanced mental alertness.
Decreased anxiety.
Improved recovery and rehabilitation of soft tissue sprains and injuries.
Improved skin tone.
Massage Types
Depending on the severity of the pain, associated symptoms, and muscle tension a chiropractor and therapeutic massage team will use a variety of techniques and massage types to restore flexibility, mobility, and function. Types of massage include:
Swedish
One of the most popular forms of massage, this technique is designed to promote relaxation and increase and improve blood circulation.
Myofascial
Involves the assessment and treatment of soft tissue pain, injury, and dysfunction affecting movement and mobility.
Myofascial therapy releases tight soft tissue structures like the muscles, tendons, ligaments, and fascia.
Rehabilitative
This type treats and rehabilitates biomechanical dysfunction or injury.
Using specific and targeted mobilization techniques to restore normal health and function.
Lymphatic Drainage
This is a gentle whole-body treatment that relaxes the nervous system, releases toxins, and improves the immune system.
Sports
Sports massage is an application of massage and a blend of techniques to enhance performance and help overworked muscles recover quickly.
The type of technique or treatment applied is dependent on the nature of the stage of training or competition, sports injury or condition, and the assessment of the therapist.
Infant Massage
A gentle massage can help treat constipation, colic, and sleeping problems.
Studies have found that regular massage helps premature babies gain weight faster.
Reflexology
Reflexology is based on the application of pressure to specific points on the body.
Reflex points, which relate to body areas, can be found in the feet, hands, face, and ears.
These points respond to pressure, stimulating the body's own natural healing process in the same way chiropractic activates natural healing through adjustments and realignment.
Aromatherapy
Essential oils made from selected flowers and plants are added to massage oil for a particular therapeutic property.
For example, the scent of peppermint is used for constipation problems.
Shiatsu
This massage technique aims to improve energy flow by working targeted points on the body.
The underlying principles of shiatsu are similar to those of acupuncture.
Individuals are able to experience an improved quality of life with the combined elements of chiropractic and massage therapy.
---
Fighting Inflammation Naturally
---
The information herein is not intended to replace a one-on-one relationship with a qualified healthcare professional or licensed physician and is not medical advice. We encourage you to make healthcare decisions based on your research and partnership with a qualified healthcare professional. Our information scope is limited to chiropractic, musculoskeletal, physical medicines, wellness, sensitive health issues, functional medicine articles, topics, and discussions. We provide and present clinical collaboration with specialists from various disciplines. Each specialist is governed by their professional scope of practice and their jurisdiction of licensure. We use functional health & wellness protocols to treat and support care for the injuries or disorders of the musculoskeletal system. Our videos, posts, topics, subjects, and insights cover clinical matters, issues, and topics that relate to and directly or indirectly support our clinical scope of practice.* Our office has reasonably attempted to provide supportive citations and identified the relevant research study or studies supporting our posts. We provide copies of supporting research studies available to regulatory boards and the public upon request.
We understand that we cover matters that require an additional explanation of how it may assist in a particular care plan or treatment protocol; therefore, to further discuss the subject matter above, please contact Dr. Alex Jimenez or contact us at 915-850-0900.
Dr. Alex Jimenez DC, MSACP, CCST, IFMCP*, CIFM*, ATN*
email: coach@elpasofunctionalmedicine.com
Licensed in: Texas & New Mexico*
References
Cheung, Karoline, et al. "Delayed onset muscle soreness: treatment strategies and performance factors." Sports medicine (Auckland, N.Z.) vol. 33,2 (2003): 145-64. doi:10.2165/00007256-200333020-00005
Koren, Yogev, and Leonid Kalichman. "Deep tissue massage: What are we talking about?." Journal of Bodywork and movement therapies vol. 22,2 (2018): 247-251. doi:10.1016/j.jbmt.2017.05.006
National Research Council (US) and Institute of Medicine (US) Panel on Musculoskeletal Disorders and the Workplace. Musculoskeletal Disorders and the Workplace: Low Back and Upper Extremities. Washington (DC): National Academies Press (US); 2001. 6, Biomechanics. Available from: https://www.ncbi.nlm.nih.gov/books/NBK222434/
Pachtman Shetty, Sarah L, and Sarah Fogarty. "Massage During Pregnancy and Postpartum." Clinical obstetrics and gynecology vol. 64,3 (2021): 648-660. doi:10.1097/GRF.0000000000000638
Stecco, Antonio, et al. "Fascial Disorders: Implications for Treatment." PM & R: the Journal of Injury, Function, and Rehabilitation vol. 8,2 (2016): 161-8. doi:10.1016/j.pmrj.2015.06.006
Weerapong, Pornratshanee, et al. "The mechanisms of massage and effects on performance, muscle recovery, and injury prevention." Sports medicine (Auckland, N.Z.) vol. 35,3 (2005): 235-56. doi:10.2165/00007256-200535030-00004