When temperatures are elevated in summer, heat-induced and severe headaches like migraines are common during the hot months. However, a migraine caused by heat is not the same as a headache caused by heat, as the two have different symptoms. What they have in common is that they're both triggered by the way hot weather affects the body. Understanding the causes and the warning signs of a heat headache can help prevent and treat potentially dangerous heat-related conditions. Injury Medical Chiropractic and Functional Medicine Clinic use various techniques and therapies customized to the individual to relieve pain and improve function.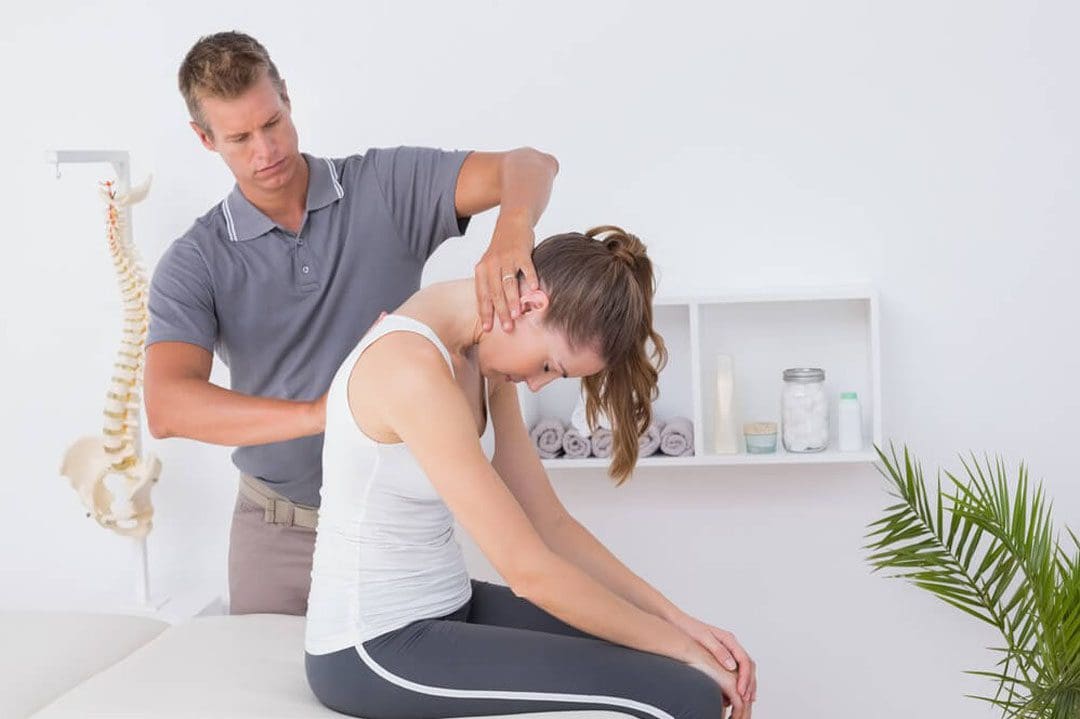 Heat-Induced Headaches
Headaches and migraines are common, affecting 20 percent of women and nearly 10 percent of men. An increase in frequency can be caused by
Dehydration.
Environmental factors.
Heat exhaustion.
Heat stroke.
A heat-induced headache can feel like a dull pulsing ache around the temples or in the back of the head. Depending on the cause, a heat-induced headache may escalate to a more intensely felt internal pain.
Causes
A heat-induced headache may not be caused by the hot weather but by how the body responds to heat. Weather-related triggers of headaches and migraine include:
Sun glare
Bright light
High humidity
Weather conditions can also cause changes in serotonin levels.
Hormonal fluctuations are common migraine triggers that can also cause headaches.
Dehydration - can trigger both headaches and migraine.
When exposed to higher temperatures, the body needs more water to compensate for the lost water as it uses and sweats it out. Prolonged exposure to high temperatures puts the body at risk for heat exhaustion, one of the stages of heat stroke, with headaches as a symptom of heat exhaustion. Any time the body is exposed to high temperatures or spends a long time outside in the hot sun, and a headache occurs afterward, a heat stroke is possible.
Heat Headache Symptoms
Symptoms of a heat-induced headache can vary according to the situation. If the headache is triggered by heat exhaustion, the body will have heat exhaustion symptoms and head pain. Heat exhaustion symptoms include:
Dizziness.
Muscle cramps or tightness.
Nausea.
Fainting.
An extreme thirst that does not go away.
If the headache or migraine is related to heat exposure but not connected to heat exhaustion, the symptoms may include the following:
A throbbing, dull sensation in the head.
Dehydration.
Fatigue.
Sensitivity to light.
Relief
Individuals can be proactive about prevention.
If possible, limit time outside, protect the eyes with sunglasses, and wear a hat with a brim when staying outdoors.
Exercise indoors in an air-conditioned environment if able.
Increase water consumption as temperatures rise, and utilize healthy sports drinks to replenish electrolytes.
Home remedies can include:
Lavender or peppermint essential oils.
Over-the-counter acetaminophen and ibuprofen.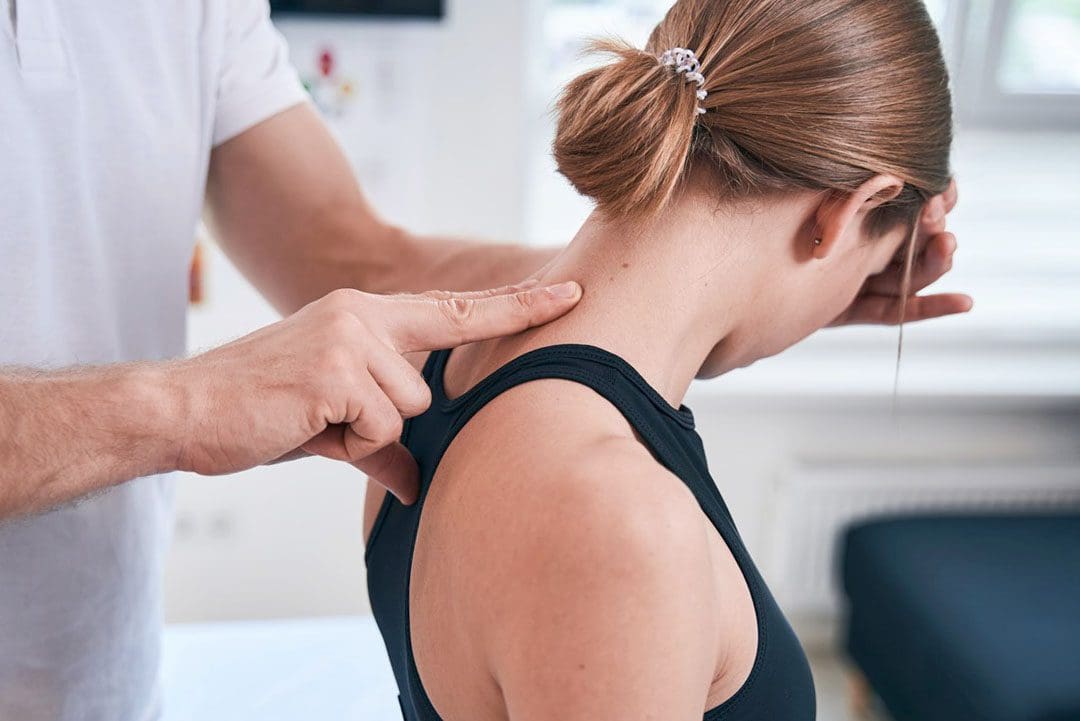 Chiropractic Care
Chiropractic treatment can include:
Craniocervical mobilization involves gentle chiropractic pressure on the neck to adjust the joints.
Spinal manipulation involves applying more force and pressure at certain points along the spine.
Neuromuscular massage includes kneading joints and muscles and relieves pain by releasing pressure from compressed nerves.
Myofascial release massage is aimed at the tissues that connect and support muscles and focuses on trigger points in the back and neck or head to relax muscles and improve blood circulation.
Trigger point therapies target tense areas to help relax muscles while improving blood flow and relieving stress.
Traction therapy.
Decompression therapy.
Exercises designed specifically to reduce pain.
---
From Inflammation to Healing
---
The information herein is not intended to replace a one-on-one relationship with a qualified healthcare professional or licensed physician and is not medical advice. We encourage you to make healthcare decisions based on your research and partnership with a qualified healthcare professional. Our information scope is limited to chiropractic, musculoskeletal, physical medicines, wellness, sensitive health issues, functional medicine articles, topics, and discussions. We provide and present clinical collaboration with specialists from various disciplines. Each specialist is governed by their professional scope of practice and their jurisdiction of licensure. We use functional health & wellness protocols to treat and support care for the injuries or disorders of the musculoskeletal system. Our videos, posts, topics, subjects, and insights cover clinical matters, issues, and topics that relate to and directly or indirectly support our clinical scope of practice.* Our office has reasonably attempted to provide supportive citations and identified the relevant research study or studies supporting our posts. We provide copies of supporting research studies available to regulatory boards and the public upon request.
We understand that we cover matters that require an additional explanation of how it may assist in a particular care plan or treatment protocol; therefore, to further discuss the subject matter above, please contact Dr. Alex Jimenez or contact us at 915-850-0900.
Dr. Alex Jimenez DC, MSACP, CCST, IFMCP*, CIFM*, ATN*
email: coach@elpasofunctionalmedicine.com
Licensed in: Texas & New Mexico*
References
Bryans, Roland, et al. "Evidence-based guidelines for the chiropractic treatment of adults with headache." Journal of Manipulative and physiological therapeutics vol. 34,5 (2011): 274-89. doi:10.1016/j.jmpt.2011.04.008
Demont, Anthony, et al. "Efficacy of physiotherapy interventions for the management of adults with cervicogenic headache: A systematic review and meta-analyses." PM & R: the journal of Injury, Function, and Rehabilitation vol. 15,5 (2023): 613-628. doi:10.1002/pmrj.12856
Di Lorenzo, C et al. "Heat stress disorders and headache: a case of new daily persistent headache secondary to heat stroke." BMJ case reports vol. 2009 (2009): bcr08.2008.0700. doi:10.1136/bcr.08.2008.0700
Fernández-de-Las-Peñas, César, and María L Cuadrado. "Physical therapy for headaches." Cephalalgia: an international journal of Headache vol. 36,12 (2016): 1134-1142. doi:10.1177/0333102415596445
Swanson JW. (2018). Migraines: Are they triggered by weather changes? mayoclinic.org/diseases-conditions/migraine-headache/expert-answers/migraine-headache/faq-20058505
Victoria Espí-López, Gemma, et al. "Effectiveness of Physical Therapy in Patients with Tension-type Headache: Literature Review." Journal of the Japanese Physical Therapy Association = Rigaku ryoho vol. 17,1 (2014): 31-38. doi:10.1298/jjpta.Vol17_005
Whalen, John, et al. "A Short Review of the Treatment of Headaches Using Osteopathic Manipulative Treatment." Current pain and headache reports vol. 22,12 82. 5 Oct. 2018, doi:10.1007/s11916-018-0736-y