What happens to the body after eating healthy? Individuals report the effects of healthy eating, feeling mentally clearer and more focused, increased energy levels, experiencing decreased junk food cravings and hunger pangs, improved sleep, and the benefits of strong bones, cardiovascular health, and disease prevention. The Injury Medical Chiropractic and Functional Medicine Clinic Team can assist individuals working on making healthy lifestyle adjustments to make the transition easier and with professional support to streamline the process, allowing the individual to focus on getting healthy.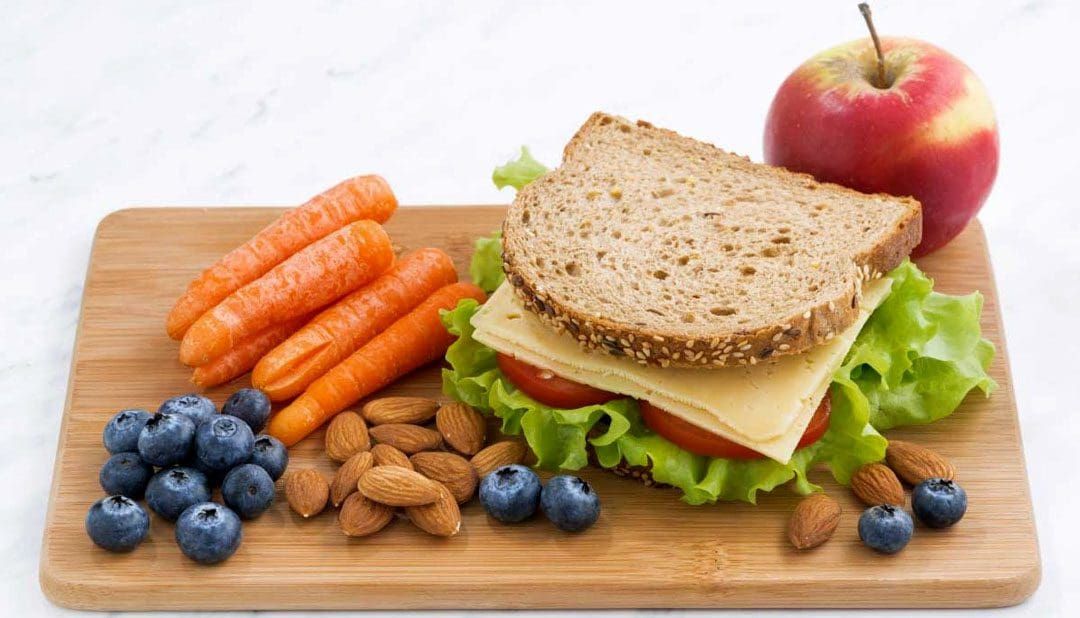 What Happens To The Body After Eating Healthy
It can take a little while for the body to adjust to a new nutrition plan. A healthy diet includes nutrient-dense foods from all the major food groups, including lean proteins, whole grains, healthy fats, and fruits and vegetables of various colors.
Benefits
The benefits of healthy eating include the following.
Longer life.
Maintains digestive health and system function.
Maintains whole body health.
Strengthens muscles.
Strengthens bones.
Increases immunity.
Promotes healthy pregnancy and breastfeeding.
Decreases the risk of heart disease, type 2 diabetes, and certain cancers.
Helps achieve and maintain a healthy weight.
One Week
Experience decreased food cravings throughout the day.
Junk food cravings decrease.
The body begins shedding all the excess water from a high sodium intake and processed foods.
Hunger starts to stabilize.
Experience decreased hunger pains, making losing weight a little easier.
Improved sleep.
Improved control over food choices.
Higher mental focus and clarity - brain fog or low concentration symptoms begin to clear.
Energy levels are higher, making completing daily activities and exercise easier.
The body will become regular with a lower amount of bloating and discomfort.
Moods become stable with fewer ups and downs throughout the day.
One Month
Improved skin health.
A steady rate of weight loss, depending on the approach and starting point.
Clothing begins to feel looser.
Pre-existing health problems like migraines, joint pain, irritable bowel issues, etc., may begin to clear up.
Eating right starts to become more habitual.
Making healthy choices starts to become second nature.
Improved physical performance.
Feel stronger and notice that the body recovers much faster.
Improved metabolism.
Can eat more without gaining body weight.
Six Months
A decrease in overall cholesterol levels if they were high before.
Blood pressure improvement, lowering the risk of heart disease and stroke.
Strengthened skeletal system reducing the risk of stress fractures and breaks.
Improved blood glucose levels, reduced blood sugar fluctuations, and lowered risk factors for diabetes or symptoms are easier to manage.
All the positive changes will lead to staying naturally motivated, where eating healthy is just something you do, and you have learned to indulge wisely. All the benefits will persist for as long as you eat healthily. Target goals can be achieved with a body weight that makes you feel healthy, strong, and confident.
---
Basal Metabolism
---
The information herein is not intended to replace a one-on-one relationship with a qualified healthcare professional or licensed physician and is not medical advice. We encourage you to make healthcare decisions based on your research and partnership with a qualified healthcare professional. Our information scope is limited to chiropractic, musculoskeletal, physical medicines, wellness, sensitive health issues, functional medicine articles, topics, and discussions. We provide and present clinical collaboration with specialists from various disciplines. Each specialist is governed by their professional scope of practice and their jurisdiction of licensure. We use functional health & wellness protocols to treat and support care for the injuries or disorders of the musculoskeletal system. Our videos, posts, topics, subjects, and insights cover clinical matters, issues, and topics that relate to and directly or indirectly support our clinical scope of practice.* Our office has reasonably attempted to provide supportive citations and identified the relevant research study or studies supporting our posts. We provide copies of supporting research studies available to regulatory boards and the public upon request.
We understand that we cover matters that require an additional explanation of how it may assist in a particular care plan or treatment protocol; therefore, to further discuss the subject matter above, please contact Dr. Alex Jimenez or contact us at 915-850-0900.
Dr. Alex Jimenez DC, MSACP, CCST, IFMCP*, CIFM*, ATN*
email: coach@elpasofunctionalmedicine.com
Licensed in: Texas & New Mexico*
References
Bradbury, Kathryn E et al. "Fruit, vegetable, and fiber intake in relation to cancer risk: findings from the European Prospective Investigation into Cancer and Nutrition (EPIC)." The American journal of clinical nutrition vol. 100 Suppl 1 (2014): 394S-8S. doi:10.3945/ajcn.113.071357
Carlson, Justin L et al. "Health Effects and Sources of Prebiotic Dietary Fiber." Current developments in nutrition vol. 2,3 nzy005. 29 Jan. 2018, doi:10.1093/cdn/nzy005
Hills, Ronald D Jr, et al. "Gut Microbiome: Profound Implications for Diet and Disease." Nutrients vol. 11,7 1613. 16 Jul. 2019, doi:10.3390/nu11071613
Zohoori, F Vida. "Chapter 1: Nutrition and Diet." Monographs in oral science vol. 28 (2020): 1-13. doi:10.1159/000455365