When the body encounters a foreign element that can include a chemical, plant pollen, an invading microbe, or some other form of infection, it activates the immune system that triggers inflammation to protect the body and fight the illness. Heat and swelling are the body's repair mechanisms to heal an injury, or if there is an infection, cells are activated to the location to combat the invading pathogens. However, Following an anti-inflammatory diet is important and part of the diet includes anti-inflammatory drinks.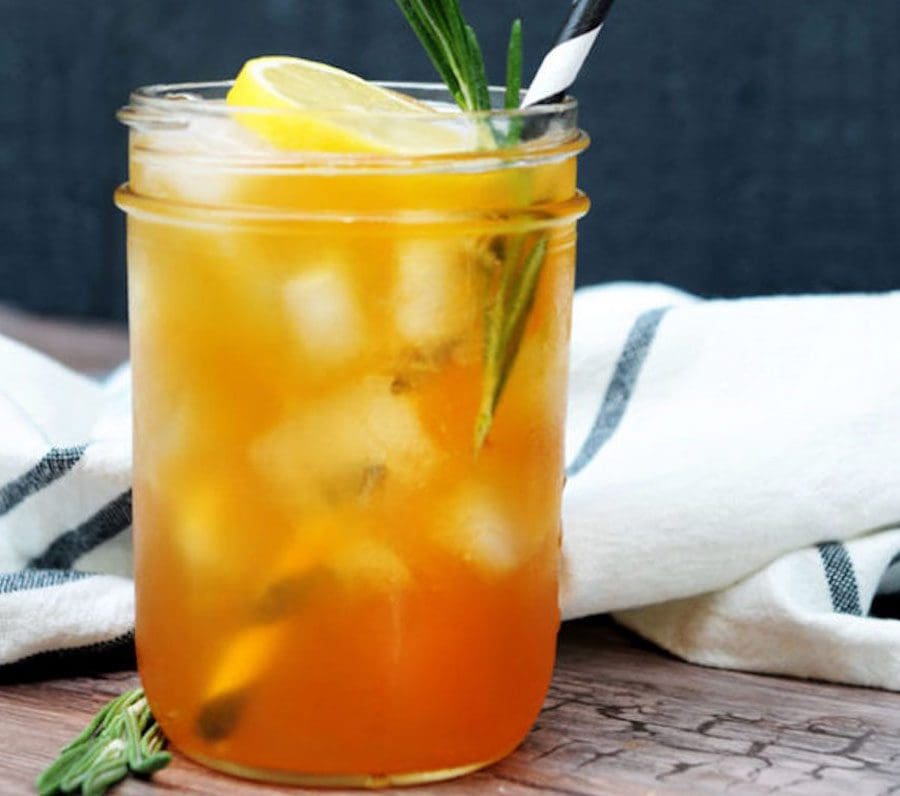 Immune System
The immune system markers in the blood and tissue are above normal levels in response to continual low-level inflammation. The white blood cells that help heal an injury are working against a threat of injury/infection that does not exist. Tissues, organs, and cells can become affected by an influx of white blood cells that should not be there. Studies have proven that inflammation leads to chronic disease, but there are ways to avoid the damaging progression that include:
Reducing or removing sugary soft drinks, juices, and snacks.
Decrease in consuming processed foods with added sugar and trans fats.
Limiting carbs like sugar and white flour.
Intermittent fasting can help the kidneys flush excess water and salt.
Getting more physical activity.
Eating more antioxidant-rich foods and drinks.
Inflammation Symptoms
Symptoms of inflammation can include:
Fatigue and lack of energy
Headaches
Joint pain
Bloating
Digestive issues like constipation or gas.
Memory loss
Irritability
Inability to lose weight
Weight gain
Anti-Inflammatory Drinks
Fruits and vegetables that help reduce inflammation.
Beets
Berries
Coconut
Red grapes
Sweet potatoes
Avocado
Citrus - oranges, and lemons
Dark, leafy greens - kale and spinach
Broccoli
Spices - pepper, turmeric, ginger, and cinnamon
Dark chocolate
Dates
Chia seeds
Anti-inflammatory drinks contain antioxidants and nutrients that can increase immune system health.
This smoothie contains antioxidants from beets, ginger, carrots, orange, and apple.
It helps with blood circulation, reduces blood pressure, and helps detoxify.
The pineapple contains an enzyme called bromelain, which triggers the body's ability to fight pain and reduce swelling.
It's used for inflammation in sports injuries and may be effective in reducing symptoms of osteoarthritis.
Curcuminoid is an anti-inflammatory compound that reduces pain, stiffness, and joint inflammation.
Lemon and ginger increase immune system health and help digestion, gut health, and weight loss.
Blueberries contain vitamins, antioxidants, and flavonoids that regulate immune system function and help fight chronic inflammation.
Traditional homemade chai tea is a blend of herbs with anti-inflammatory benefits.
Herbs include cinnamon, star anise, clove, ginger, and cardamom.
They help improve digestion, alleviate nausea, and increase immune system health.
These are just a few examples, but there are a variety of anti-inflammatory drinks that can benefit body and mental health.
---
Healthy and Refreshing
---
The information herein is not intended to replace a one-on-one relationship with a qualified health care professional or licensed physician and is not medical advice. We encourage you to make your own healthcare decisions based on your research and partnership with a qualified healthcare professional. Our information scope is limited to chiropractic, musculoskeletal, physical medicines, wellness, sensitive health issues, functional medicine articles, topics, and discussions. We provide and present clinical collaboration with specialists from a wide array of disciplines. Each specialist is governed by their professional scope of practice and their jurisdiction of licensure. We use functional health & wellness protocols to treat and support care for the injuries or disorders of the musculoskeletal system. Our videos, posts, topics, subjects, and insights cover clinical matters, issues, and topics that relate to and directly or indirectly support our clinical scope of practice.* Our office has reasonably attempted to provide supportive citations and identified the relevant research study or studies supporting our posts. We provide copies of supporting research studies available to regulatory boards and the public upon request.
We understand that we cover matters that require an additional explanation of how it may assist in a particular care plan or treatment protocol; therefore, to further discuss the subject matter above, please feel free to ask Dr. Alex Jimenez or contact us at 915-850-0900.
Dr. Alex Jimenez DC, MSACP, CCST, IFMCP*, CIFM*, ATN*
email: coach@elpasofunctionalmedicine.com
Licensed in: Texas & New Mexico*
References
Alghadir, Ahmad H et al. "Green tea and exercise interventions as nondrug remedies in geriatric patients with rheumatoid arthritis." Journal of physical therapy science vol. 28,10 (2016): 2820-2829. doi:10.1589/jpts.28.2820
Crozier, Stephen J et al. "Cacao seeds are a "Super Fruit": A comparative analysis of various fruit powders and products." Chemistry Central journal vol. 5 5. 7 Feb. 2011, doi:10.1186/1752-153X-5-5
Hunter, Philip. "The inflammation theory of disease. The growing realization that chronic inflammation is crucial in many diseases opens new avenues for treatment." EMBO reports vol. 13,11 (2012): 968-70. doi:10.1038/embor.2012.142
Panche, A N et al. "Flavonoids: an overview." Journal of nutritional science vol. 5 e47. 29 Dec. 2016, doi:10.1017/jns.2016.41
Teodorczyk-Injeyan, Julita A. PhD*; Triano, John J. DC, PhD*; Injeyan, H. Stephen DC, PhD†. Nonspecific Low Back Pain: Inflammatory Profiles of Patients With Acute and Chronic Pain. The Clinical Journal of Pain: October 2019 - Volume 35 - Issue 10 - p 818-825
doi: 10.1097/AJP.0000000000000745