Post spine surgery physical therapy or PT is the next phase after a discectomy, laminectomy, fusion, etc., to gain optimal mobility and ease the transition for a full recovery. A chiropractor and physical therapist team will help with proper muscle training and activation, pain and inflammation relief, postural training, exercises, stretches, and educate the individual on an anti-inflammatory diet. Physical therapy post spine surgery reduces:
Scar tissue
Inflammation
Muscle weakness
Muscle tightness
Joint stiffness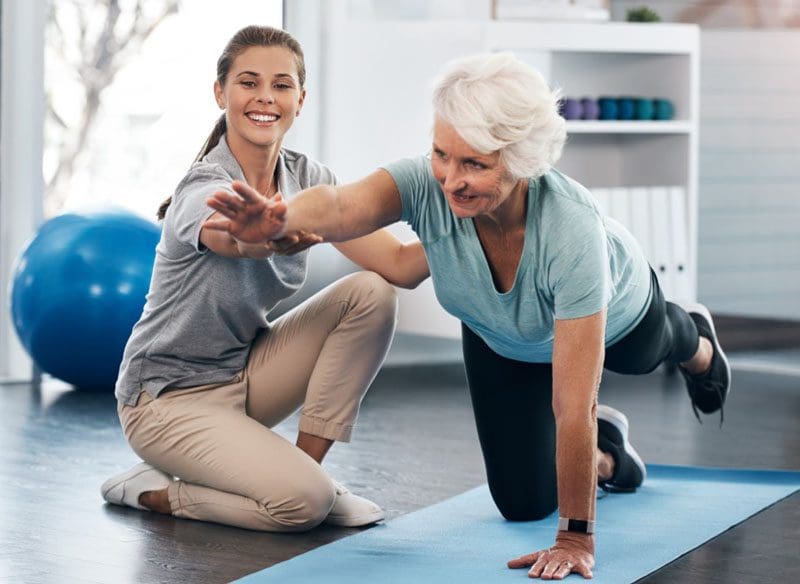 The therapy also identifies and treats any issues that caused or contributed to the spinal damage/injury. A study found physical therapy to improve postoperative ambulation, pain, disability, and decreased surgical complications.
Post Spine Surgery Physical Therapy Goals
Physical therapy goals are to return the individual to full function before chronic pain or injury. These include:
Decrease pain and stress around the surgical site.
Loosen and stretch the muscles surrounding the surgical site.
Strengthen the back and neck muscles.
Stabilize the back and neck muscles.
Learn to move around safely.
Prepare for everyday physical activities like standing up or sitting down, lifting, and carrying objects.
Improve posture.
The therapy team will develop a customized treatment/rehabilitation plan as well as post-surgical recovery at home to help the individual and family to understand what to expect, including psychological factors like not wanting to perform the exercises or stretches to avoid pain, frustration, anger, depression, and wanting to give up. However, individuals can maximize the benefits to ensure an optimal outcome before surgery by pre-conditioning identifying structural and functional issues contributing to the injury.
Physical Therapy Involves
Therapy can be done at home, in a hospital or rehab setting, or at a chiropractic/physical therapy clinic. Therapists use:
Massage
Heat or cold therapy
Electrotherapy
Ultrasound
Also included are active therapies like:
Therapeutic stretches
Therapeutic mobility exercises
Therapeutic resistance training
A physical therapy session can last 45 minutes to an hour. It's essential to discuss hopes and expectations post-surgery and after the therapy has finished. The therapists will explain the healing process, the treatment progression, and any questions a patient may have. Understanding the treatment process will help the individual want to engage in the treatment plan. The therapist team will also interface with the surgeon to prevent adverse outcomes.
Optimal Health
The physical therapy team will help the individual feel better with each session and stay motivated. Having a solid relationship with the therapy team makes it easier to share goals, worries, and challenges that the team can adapt to as progress is made. To gain the most from the therapy:
Try working with a therapist that the surgeon recommends can be helpful as they already have a working relationship.
Keep communication open between the surgeon and team.
Adhere to any precautions and restrictions set by the surgeon and therapy team.
Maintain recommended exercises at home between sessions.
Ease into activity and avoid overexertion.
Post spine surgery physical therapy helps accelerate the healing process and serves to help individuals regain their quality of life.
---
Body Composition
---
Power Of Protein
Protein is an essential component of muscle development, bone density, muscle mass, and lean tissue when building a healthy body. Protein is necessary for all the body's physiological functions.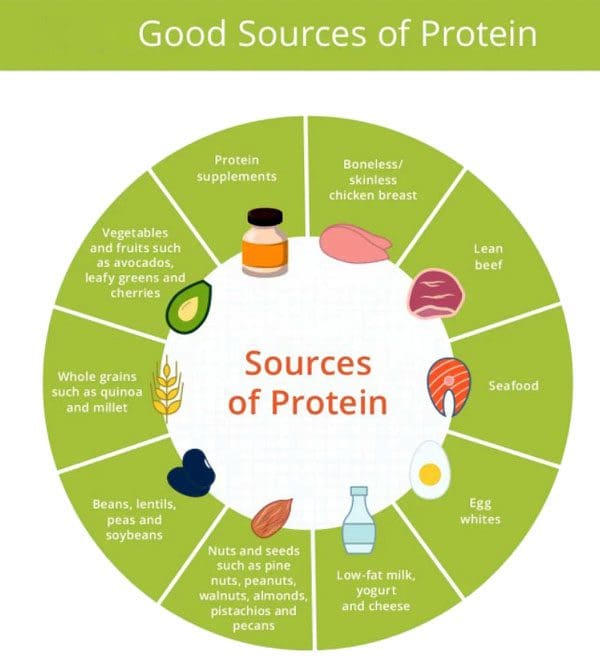 The information herein is not intended to replace a one-on-one relationship with a qualified health care professional, licensed physician, and is not medical advice. We encourage you to make your own health care decisions based on your research and partnership with a qualified health care professional. Our information scope is limited to chiropractic, musculoskeletal, physical medicines, wellness, sensitive health issues, functional medicine articles, topics, and discussions. We provide and present clinical collaboration with specialists from a wide array of disciplines. Each specialist is governed by their professional scope of practice and their jurisdiction of licensure. We use functional health & wellness protocols to treat and support care for the injuries or disorders of the musculoskeletal system. Our videos, posts, topics, subjects, and insights cover clinical matters, issues, and topics that relate to and support, directly or indirectly, our clinical scope of practice.* Our office has made a reasonable attempt to provide supportive citations and has identified the relevant research study or studies supporting our posts. We provide copies of supporting research studies available to regulatory boards and the public upon request.
We understand that we cover matters that require an additional explanation of how it may assist in a particular care plan or treatment protocol; therefore, to further discuss the subject matter above, please feel free to ask Dr. Alex Jimenez or contact us at 915-850-0900.
Dr. Alex Jimenez DC, MSACP, CCST, IFMCP*, CIFM*, ATN*
email: coach@elpasofunctionalmedicine.com
Licensed in: Texas & New Mexico*
References
Adogwa, Owoicho et al. "Assessing the effectiveness of routine use of postoperative in-patient physical therapy services." Journal of spine surgery (Hong Kong) vol. 3,2 (2017): 149-154. doi:10.21037/jss.2017.04.03
Atlas, S J, and R A Deyo. "Evaluating and managing acute low back pain in the primary care setting." Journal of general internal medicine vol. 16,2 (2001): 120-31. doi:10.1111/j.1525-1497.2001.91141.x
Gellhorn, Alfred Campbell et al. "Management patterns in acute low back pain: the role of physical therapy." Spine vol. 37,9 (2012): 775-82. doi:10.1097/BRS.0b013e3181d79a09
Jack, Kirsten et al. "Barriers to treatment adherence in physiotherapy outpatient clinics: a systematic review." Manual therapy vol. 15,3 (2010): 220-8. doi:10.1016/j.math.2009.12.004
Lindbäck, Yvonne et al. "PREPARE: Pre-surgery physiotherapy for patients with degenerative lumbar spine disorder: a randomized controlled trial protocol." BMC musculoskeletal disorders vol. 17 270. 11 Jul. 2016, doi:10.1186/s12891-016-1126-4