Automobile accidents and crashes can cause all kinds of damage to the body even when the accident/crash is not severe. Physical symptoms might not present at all for several days, even weeks. This is known as having delayed injury symptoms. These can include:
Swelling.
Stiffness.
Aching.
Pain that radiates all over the body.
Sleep problems.
Headaches.
Brain fog.
Disorientation.
Memory problems.
Chiropractic and physical therapy rehabilitation can restore the body's alignment, stop inflammation, loosen, stretch and strengthen the musculoskeletal system restoring optimal health.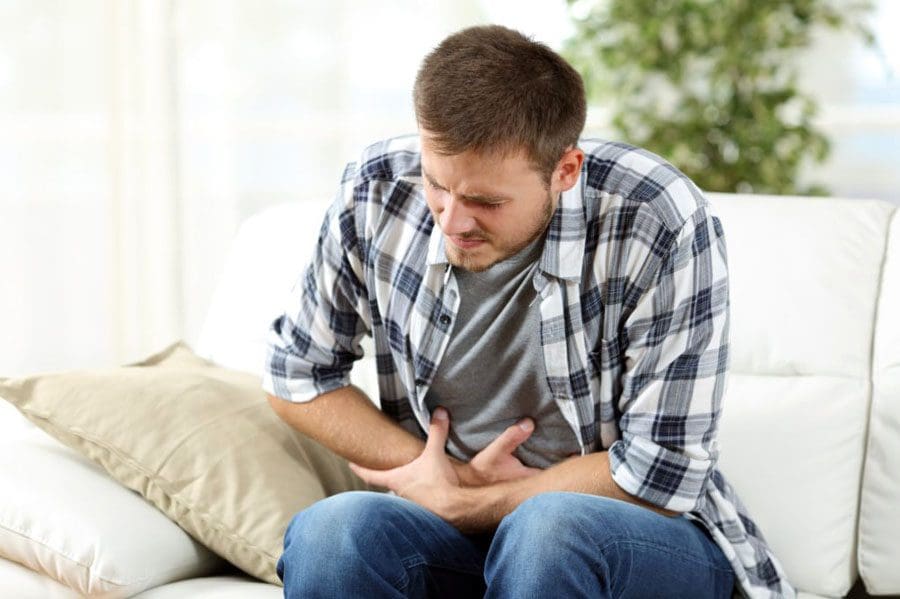 Adrenaline
When the body is involved in a dangerous physical situation, it protects itself by releasing a surge of adrenaline. This hormone protects the body, causing the fight or flight response when in danger. Adrenaline causes several preservation responses that include:
Intense increase in energy.
Little or no pain.
Enlarged blood vessels and airways increase oxygen flow.
Increased strength from increased blood flow to the muscles.
Changes in vision and hearing that focus on sights and sounds all around.
Endorphins are released that make the body feel calm and in control.
Endorphins affect the way the body responds to pain and stress.
Individuals don't start feeling aches and pains until the adrenaline and endorphins wear off. However, because everybody is different and the emergency response has turned off, the body still might not feel the injury symptoms. These are delayed injury symptoms.
Rate of Speed
When riding in a vehicle, the body moves at the same speed as the vehicle. During an impact, the vehicle stops, but the body continues moving until it stops, typically with a lot of force from the seatbelt, airbag, or other barriers. The intense momentum change can cause soft tissue damage and ligament or muscle strains from the stretching, pulling, contracting, and tearing. Also, the intervertebral discs can tear, bulge, or herniate over time, creating pressure on nerves and the surrounding tissues.
Delayed Injury Symptoms
Headaches
Headaches that develop days after an accident/crash are common.
They can signal a possible injury to the neck or head, a blood clot on the brain, or a concussion.
Numbness
Loss of feeling in arms and hands could indicate a whiplash-associated disorder.
The loss of feeling/sensation results from damage to the neck or spinal column.
Around 20 percent of individuals impacted by a rear-end crash develop some whiplash symptoms.
Neck or Shoulder Pain and/or Stiffness
Whiplash is a classic delayed symptom injury associated with accidents.
Most delayed whiplash injuries are caused by rear-end vehicle collisions at speeds of less than 14 miles an hour.
Whiplash injuries usually require x-rays, CT scans, or MRIs for proper diagnosis.
Abdominal Pain or Swelling
This could indicate internal bleeding.
Internal bleeding can remain undiscovered for hours or days.
This can be a life-threatening condition that needs to be diagnosed and treated by emergency medical personnel.
Other symptoms include:
Large areas of deep bruising.
Dizziness.
Fainting.
Back Aches and Pains
Back pain can be caused by injury to the muscles, ligaments, nerves, or damage to the vertebrae.
Low back pain occurs in more than half of rear-impact collisions and almost three-quarters of side-impact crashes.
Chiropractic Rehabilitation
After an accident, soft tissues can sustain minimal damage; however, the minimal damage left untreated can start to worsen and turn into a painful condition. Emergency room visits are to rule out major injuries like brain/nerve injuries, bleeding, punctures, lacerated organs, fractures that require emergency stabilization. Chiropractors look for other symptoms and mechanisms that indicate damage to the body's soft tissues and nerves to see if they have been stretched or torn and dysfunction in the nervous system.
---
Body Composition
---
Calorie Counting
Counting calories can be a stepping stone to change behavior towards food. Tracking what foods are being taken into the body promotes mindfulness of dietary habits. Studies on the subject reveal a significant association between self-monitoring and weight loss. Takeaways include:
Take small steps by saying no to second portions during dinner or take a healthy sweet snack or piece of fruit instead of a pastry, cookie, etc.
Try to start making a habit of eating less processed foods.
This leads the body to store the excess as fat.
Meals high in protein and fiber are generally more filling, making the body feel fuller from fewer calories.
The more attention there is to the food choices, the more likely reexamination occurs.
The information herein is not intended to replace a one-on-one relationship with a qualified health care professional, licensed physician, and is not medical advice. We encourage you to make your own health care decisions based on your research and partnership with a qualified health care professional. Our information scope is limited to chiropractic, musculoskeletal, physical medicines, wellness, sensitive health issues, functional medicine articles, topics, and discussions. We provide and present clinical collaboration with specialists from a wide array of disciplines. Each specialist is governed by their professional scope of practice and their jurisdiction of licensure. We use functional health & wellness protocols to treat and support care for the injuries or disorders of the musculoskeletal system. Our videos, posts, topics, subjects, and insights cover clinical matters, issues, and topics that relate to and support, directly or indirectly, our clinical scope of practice.* Our office has made a reasonable attempt to provide supportive citations and has identified the relevant research study or studies supporting our posts. We provide copies of supporting research studies available to regulatory boards and the public upon request.
We understand that we cover matters that require an additional explanation of how it may assist in a particular care plan or treatment protocol; therefore, to further discuss the subject matter above, please feel free to ask Dr. Alex Jimenez or contact us at 915-850-0900.
Dr. Alex Jimenez DC, MSACP, CCST, IFMCP*, CIFM*, ATN*
email: coach@elpasofunctionalmedicine.com
Licensed in: Texas & New Mexico*
References
Burke, Lora E et al. "Self-monitoring in weight loss: a systematic review of the literature." Journal of the American Dietetic Association vol. 111,1 (2011): 92-102. doi:10.1016/j.jada.2010.10.008
D'Elia, Michael A et al. "Motor vehicle collision with seatbelt sign and traumatic abdominal wall hernia should raise suspicion for hollow viscus injury." Trauma case reports vol. 22 100206. 25 May. 2019, doi:10.1016/j.tcr.2019.100206
Kacprzynski, Gregory, and Joshua Bucher. "Delayed vertebral artery dissection after mild trauma in a motor vehicle collision." The American Journal of emergency medicine vol. 45 (2021): 678.e1-678.e2. doi:10.1016/j.ajem.2020.11.028
Olinger, Catherine, and Richard Bransford. "Upper Cervical Trauma." The Orthopedic clinics of North America vol. 52,4 (2021): 451-479. doi:10.1016/j.ocl.2021.05.013
Sterling, Michele. "Whiplash-associated disorder: musculoskeletal pain and related clinical findings." The Journal of manual & manipulative therapy vol. 19,4 (2011): 194-200. doi:10.1179/106698111X13129729551949