Taking it slow after spinal surgery is recommended to optimize a full recovery. What usually happens is that an individual starts feeling normal/better, so they begin to engage in a few daily activities. Then pain presents, letting the individual know that they have done too much too soon. The pain does not necessarily signal re-injuring the area, but recovery should be treated seriously. More than 50% of patients have successful spine surgery, but repeat surgeries do not tend to be quite as effective. Doing too much too early during recovery can result in severe re-injury or creating new injuries. So when can an individual get back to everyday life?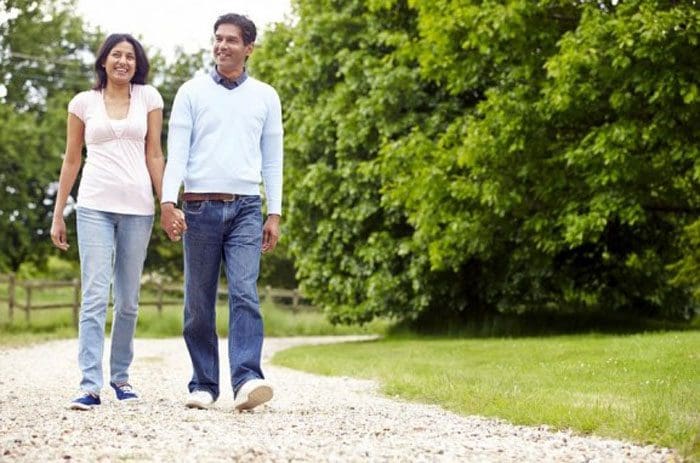 Surgery Recovery
Recovery after back surgery is different for everyone. Low back lumbar fusion surgeries usually require more recovery time than lumbar non-fusion surgeries, like:
Laminectomy - when the lamina portion of a vertebra is removed.
Microdiscectomy - the removal of abnormal disc material
Cervical spine surgeries.
Individuals who have undergone a procedure where two or more vertebrae have been surgically fused should expect a longer recovery. A typical timeline for lumbar fusion usually involves around three months. What happens is individuals want to get up and move, doing household activities almost immediately because they feel so good, but this is because of the pain medications. Strong pain medication use ends by four to six weeks. It is not until after 12 weeks or three months with post-operative chiropractic rehabilitation and physical therapy that individuals are encouraged to engage in specific physical activities that will optimize the healing process.
Taking It Slow With Certain Activities
Specific activities should not be engaged in after lumbar fusion surgery, as it requires a higher level of caution during recovery.
No Bending, Lifting, and Twisting
Bending, lifting, and twisting all require the direct use of the back muscles. Performing these movements can cause serious damage and hinder proper healing. Therefore it is recommended not to bend, lift, or twist for six weeks.
No Taking Baths or Swimming
Taking showers can be done right away with protective plastic or a sponge bath for a few days after surgery, but it is advised not to take baths or go swimming for three weeks.
No Cardiovascular Exercise
While the back may be feeling better after the spine surgery, cardiovascular exercise is not recommended for at least six to 12 weeks as it is too strenuous on the back. Light walking is fine, but the doctor and a chiropractor and physical therapist will develop a controlled, progressive exercise program for the individual. The program usually starts between 6 weeks and three months after surgery. This can include working out on an elliptical machine, a stationary bike, or easy treadmill walking.
Listening to The Body
The doctor will be clear about what can and can't be done immediately following back surgery. Therefore it is crucial to follow the instructions to avoid any complications and listen to the body. Don't push through activity or try taking on too much. Give the body and spine time to heal, taking it slow. There is time to get back to normal activities, but if re-injury or new injuries occur, rehabilitation/recovery could become the regular activity.
---
Body Composition
---
Malnutrition
Malnutrition is defined as deficiencies, excesses, or imbalances in an individual's energy intake and/or nutrients. Protein-energy deficiency is one of the most common forms of malnutrition, and this health condition has an immediate and negative impact on body composition. The deficit wreaks havoc on skeletal muscle mass as the body progressively goes into starvation mode, breaking down the protein stored in the muscle for fuel.
Micronutrient deficiency is a lack of minerals and vitamins that support vital bodily processes like cell regeneration, immune system health, and eyesight. Common examples include iron or calcium deficiencies. Micronutrient deficiency has the most significant impact on normal physiological functions, processes and can happen in conjunction with a lack of protein-energy. This is because most micronutrients are obtained from food. Nutritional deficiencies of specific micronutrients can affect processes like building and repairing muscle; protein deficiency has a more pronounced effect on body composition because lowered protein intake can lead to muscle mass loss. Malnutrition and nutritional deficiencies in adults include:
Not enough energy to get through the day.
Unintended weight loss.
Physical function, including handgrip strength and physical performance, diminishes.
Serious medical conditions can result from fluid accumulation like edema.
The information herein is not intended to replace a one-on-one relationship with a qualified health care professional, licensed physician, and is not medical advice. We encourage you to make your own health care decisions based on your research and partnership with a qualified health care professional. Our information scope is limited to chiropractic, musculoskeletal, physical medicines, wellness, sensitive health issues, functional medicine articles, topics, and discussions. We provide and present clinical collaboration with specialists from a wide array of disciplines. Each specialist is governed by their professional scope of practice and their jurisdiction of licensure. We use functional health & wellness protocols to treat and support care for the injuries or disorders of the musculoskeletal system. Our videos, posts, topics, subjects, and insights cover clinical matters, issues, and topics that relate to and support, directly or indirectly, our clinical scope of practice.* Our office has made a reasonable attempt to provide supportive citations and has identified the relevant research study or studies supporting our posts. We provide copies of supporting research studies available to regulatory boards and the public upon request.
We understand that we cover matters that require an additional explanation of how it may assist in a particular care plan or treatment protocol; therefore, to further discuss the subject matter above, please feel free to ask Dr. Alex Jimenez or contact us at 915-850-0900.
Dr. Alex Jimenez DC, MSACP, CCST, IFMCP*, CIFM*, ATN*
email: coach@elpasofunctionalmedicine.com
Licensed in: Texas & New Mexico*
References
Daniell, James R, and Orso L Osti. "Failed Back Surgery Syndrome: A Review Article." Asian spine journal vol. 12,2 (2018): 372-379. doi:10.4184/asj.2018.12.2.372