Chiropractors and spine specialists utilize spinal imaging through X-rays, MRIs, or CT scans to figure out what is causing back problems and pain. Imaging is common. Whether chiropractic or spinal surgery, they help immensely discover back issues and allow the individual to see what is happening. Types of cases include back pain that:
Comes from trauma
Has lingered for four to six weeks
It is accompanied by a history of:
Cancer
Fever
Night sweats
Doctors use these images when diagnosing a spinal condition. Here is some insight into spinal imaging.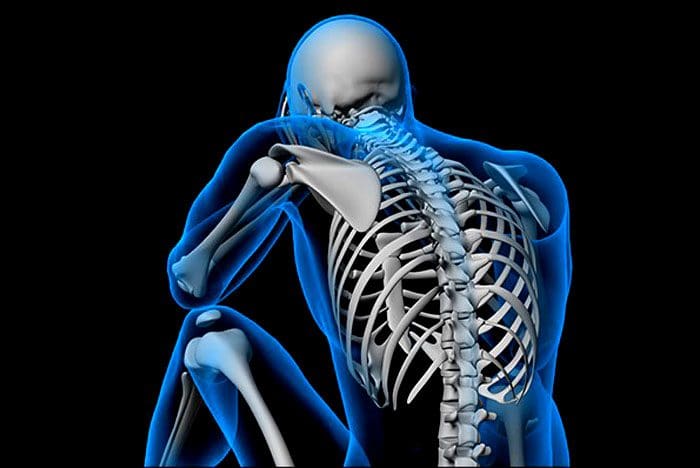 X-rays
X-rays for back pain can be quite helpful. An X-ray is radiation-based and is used to examine the conditions of the bone structures. X-rays are optimal for bone tissue or tissues that are ossified or calcified. They work the best with hard tissues, specifically bones. Soft tissues like muscles, ligaments, or intravertebral discs do not present as well.
Individuals undergoing a back X-ray will be scanned by a machine that generates a beam. A receiver picks registers the beam after it passes through the body and generates an image. It takes around five minutes to complete but could be longer depending on the doctor's number of images. X-rays are helpful for insurance purposes and rule out bone conditions like compression fractures and/or bone spurs. X-rays are ordered for specific reasons and are often part of a whole-body diagnostic study. This includes MRI and/or CT scan.
CT Scan
CT stands for computed tomography. It is a series of X-rays that are digitized into images using a computer. The advantage of a CT scan to standard X-rays is that it offers different views/angles of the body and can be in 3D. CT scans are most often used in trauma cases or individuals who have had surgery. They take around five minutes. For X-rays, individuals stand up or lay under the X-ray machine as it scans the body. A CT scan has the individual lie down in a circular donut-looking machine that scans while rotating during the imaging. Individuals are recommended to wear casual loose, comfortable clothing. Sometimes a dye, or intravenous contrast, is used to get the vascular tissues to stand out, generating clearer images.
MRI
MRI is short for magnetic resonance imaging. MRIs use magnets to generate images. MRI imaging is often used in individuals that have undergone surgery. They take longer, usually around 30 to 45 minutes. No metallic objects are allowed in the MRI. Patients are asked to remove items like belts, jewelry, etc. Contrast dye can be a part of an MRI. The machine is like a tunnel. This can become challenging for individuals that have claustrophobia. Consult with a doctor and find out how to get comfortable during the process.
Other Forms of Spinal Imaging
Other forms of imaging include:
CT navigation
CT navigation shows real-time CT scans during the procedure.
Fluoroscopy
Fluoroscopy involves an X-ray beam that passes directly through the body that shows live, moving images.
Both of these types of spinal imaging are utilized during surgeries. For some cases, intraoperative imaging is used. This type of imaging uses high-tech robotics to help surgeons navigate through tight spaces during the procedure. This increases the surgeon's accuracy and reduces the size of the incision.
Ultrasound
Ultrasound can be used for spinal conditions. This is an imaging test that uses sound waves to generate images. However, the imaging tests which are used in spinal imaging are primarily X-rays and MRIs.
Imaging Appointment
Talk with your doctor or chiropractor ahead of time to understand what to expect during the imaging process. They will let you know how to prepare and any special instructions before the appointment. Along with medical history and a physical examination, spinal imaging is an important part of the diagnostic process to find what is causing the pain and to develop the best treatment plan.
---
Body Composition
---
Short-term Effects of Coffee and Blood Pressure
The caffeine in coffee is a stimulant or substance that excites the body's systems. When caffeine is ingested, individuals experience an increase in excitement, specifically in the cardiovascular system. This excitement causes the heart rate and blood pressure to rise and then lower back to a baseline level for healthy individuals. Coffee slightly increases short-term blood pressure. Moderate coffee consumption is safe for individuals that do not have pre-existing cardiovascular conditions.
The information herein is not intended to replace a one-on-one relationship with a qualified health care professional, licensed physician, and is not medical advice. We encourage you to make your own health care decisions based on your research and partnership with a qualified health care professional. Our information scope is limited to chiropractic, musculoskeletal, physical medicines, wellness, sensitive health issues, functional medicine articles, topics, and discussions. We provide and present clinical collaboration with specialists from a wide array of disciplines. Each specialist is governed by their professional scope of practice and their jurisdiction of licensure. We use functional health & wellness protocols to treat and support care for the injuries or disorders of the musculoskeletal system. Our videos, posts, topics, subjects, and insights cover clinical matters, issues, and topics that relate to and support, directly or indirectly, our clinical scope of practice.* Our office has made a reasonable attempt to provide supportive citations and has identified the relevant research study or studies supporting our posts. We provide copies of supporting research studies available to regulatory boards and the public upon request.
We understand that we cover matters that require an additional explanation of how it may assist in a particular care plan or treatment protocol; therefore, to further discuss the subject matter above, please feel free to ask Dr. Alex Jimenez or contact us at 915-850-0900.
Dr. Alex Jimenez DC, MSACP, CCST, IFMCP*, CIFM*, ATN*
email: coach@elpasofunctionalmedicine.com
Licensed in: Texas & New Mexico*
References
United States Nuclear Regulatory Commission. (May 2021) "Doses in Our Daily Lives" https://www.nrc.gov/about-nrc/radiation/around-us/doses-daily-lives.html
X-Ray for Back Pain: Current Reviews in Musculoskeletal Medicine. (April 2009) "What is the role of imaging in acute low back pain?" https://www.ncbi.nlm.nih.gov/pmc/articles/PMC2697333/