According to chiropractic physiological concepts, the body is in a state of relaxation when the body's natural intelligence can properly function. With regular movement, work, school, chores, tasks, the body takes a beating getting pushed, pulled, and twisted. This results in loss of function, disharmony, chronic conditions, and disease. Chiropractic assistance restores the communication flow with various types of adjustments.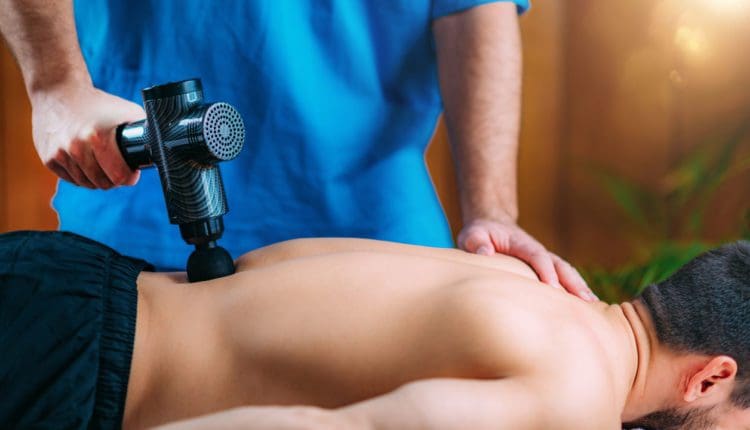 Like a vehicle that has something loose or is out of place, but can still move, so do individuals continue to work despite their body telling them that something is wrong or out of place. As they continue the body can start to break down. Even with a minor vertebral subluxation. A subluxation is when a vertebra/spine's bones interfere with the transmission of information along the spine and throughout the central nervous system. The messages/transmissions to and from the brain disrupt the body's ability to function properly resulting in health issues. A chiropractor adjusts the body to correct the subluxation. This facilitates the body's natural ability to:
Adapt
Regulate
Heal itself through its own natural intelligence.
Chiropractic is based on principles of physiology. These principles have a significant impact on individuals:
Overall health
Vitality
Well-being
Self-healing and Regulating
When individuals cut themselves, or when a bone gets broken, the body will heal itself. No thought or practice is needed. The body breathes, digests food, the heart continues to beat and the kidneys filter out waste products.
Brain, Nervous System, and Body Health
The brain and nervous system are what controls and coordinate the body's ability to heal and self-regulate. The brain sends out information through the nervous system to the organs of the body. The information tells the organs what to do and when to do it. The organs reply to the brain through the nervous system letting the brain know everything is operating correctly.
To function properly and maintain optimal function, the body depends on the proper circulation of nerve transmissions/information traveling through the nervous system.
Spinal State
The condition or state of the spine if out of place even just a little could interfere with the transmission of information via the nerve pathways. Misalignments and subluxations don't always hurt so individuals don't know this is happening. The nervous system is protected by the skull and spinal bones, known as the vertebrae. The spinal bones allow for free movement. Subluxations and misalignments:
Stretch
Pinch
Irritate
Choke
Rub the nerve fibers.
This alters the information/messages traveling and interferes with the body's ability to function as it should.
Chiropractic Assistance
Chiropractic assistance will diagnose and correct misalignments and subluxations, restoring proper nerve circulation. These spinal adjustments unlock and realign the bones allowing for optimal movement and the communication pathways are fixed. A healthy spine and nervous system are vital to healthy body function. This is the body's natural state. How to know if you have a subluxation, have your spine checked by a chiropractor.
---
Body Health Assistance
---
Body Composition Goals
For individuals that fall within the extremely overweight and obese body fat percentage category, an effective strategy is to lose fat while preserving the existing Lean Body Mass. Individuals with high body fat percentages often have existing muscle developed from carrying the added weight when moving. Preserving this muscle is important. Having more muscle means increased metabolism and more strength.
To start losing body fat it is recommended to cut down/cut out processed foods and reduce caloric intake.
Consult with a health coach and nutritionist to find out about different types of diets and types of physical activity.
One study showed that obese individuals could quickly improve body composition by:
The information herein is not intended to replace a one-on-one relationship with a qualified health care professional, licensed physician, and is not medical advice. We encourage you to make your own health care decisions based on your research and partnership with a qualified health care professional. Our information scope is limited to chiropractic, musculoskeletal, physical medicines, wellness, sensitive health issues, functional medicine articles, topics, and discussions. We provide and present clinical collaboration with specialists from a wide array of disciplines. Each specialist is governed by their professional scope of practice and their jurisdiction of licensure. We use functional health & wellness protocols to treat and support care for the injuries or disorders of the musculoskeletal system. Our videos, posts, topics, subjects, and insights cover clinical matters, issues, and topics that relate to and support, directly or indirectly, our clinical scope of practice.* Our office has made a reasonable attempt to provide supportive citations and has identified the relevant research study or studies supporting our posts. We provide copies of supporting research studies available to regulatory boards and the public upon request.
We understand that we cover matters that require an additional explanation of how it may assist in a particular care plan or treatment protocol; therefore, to further discuss the subject matter above, please feel free to ask Dr. Alex Jimenez or contact us at 915-850-0900.
Dr. Alex Jimenez DC, MSACP, CCST, IFMCP*, CIFM*, ATN*
email: coach@elpasofunctionalmedicine.com
Licensed in: Texas & New Mexico*
References
Maltese, Paolo Enrico et al. "Molecular foundations of chiropractic therapy." Acta bio-medica : Atenei Parmensis vol. 90,10-S 93-102. 30 Sep. 2019, doi:10.23750/abm.v90i10-S.8768
Pickar, Joel G. "Neurophysiological effects of spinal manipulation." The spine journal: official journal of the North American Spine Society vol. 2,5 (2002): 357-71. doi:10.1016/s1529-9430(02)00400-x
Rosner, Anthony L. "Chiropractic Identity: A Neurological, Professional, and Political Assessment." Journal of chiropractic humanities vol. 23,1 35-45. 20 Jul. 2016, doi:10.1016/j.echu.2016.05.001
Vining, Robert et al. "Assessment of chiropractic care on strength, balance, and endurance in active-duty U.S. military personnel with low back pain: a protocol for a randomized controlled trial." Trials vol. 19,1 671. 5 Dec. 2018, doi:10.1186/s13063-018-3041-5