Learning how to manage and combat insomnia. Being wide awake early in the morning, trying hard to fall back to sleep before the alarm goes off. Individuals that have trouble falling asleep find that it usually happens right before a vacation. Everyone experiences an occasional sleepless night, but if insomnia continues on a regular basis it can lead to various health issues.
The average adult requires over eight hours of sleep for the body to function properly. But managing hectic lives means individuals end up going to bed later than sooner and not following the body's natural biological rhythm. Remote and in-person learning, jobs, children, and other obligations require getting up with the birds with only 4-6 hours of sleep. A disruption to the body's circadian rhythm that regulates:
Hormone production
Body temperature
Sleep
Can lead to insomnia.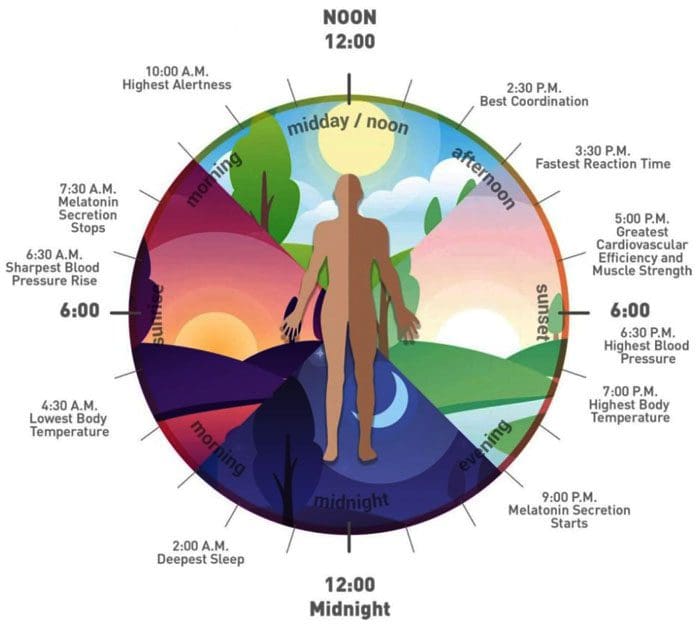 Mind and Body Performance
The body needs adequate, restful sleep to perform its best. Insomnia that is prolonged can cause brain fog and interfere with performing daily activities. It also increases the risk for:
Depression
Headaches
Learning abilities
Accidents - auto, sports, work, personal
Can lead to sleep medication dependency.
Stress, anxiety, profound caffeine, and alcohol consumption can contribute to insomnia. Learning how to effectively manage stress is recommended to getting a proper night's sleep. Making lifestyle adjustments can make a significant difference in the number of sleep hours. Here are a few strategies to try that could be effective:
Regular exercise/physical activity
Getting some physical activity before dinner can help put the body in a restful state before going to bed. However, do not exercise close to bedtime as this could make the body restless.
Getting out in the late evening sun as often as possible will help stimulate melatonin release. This will help reset the body's circadian rhythm.
Stress-reduction
Stress-reduction techniques like yoga, meditation, and Tai Chi are recommended to help teach the mind and body to relax.
Caffeine, tobacco, and alcohol
These keep the body stimulated. Try to reduce/avoid from mid-afternoon until bedtime, and keep consumption of alcohol to a minimum.
Snacks
Sleep cycle
Maintain the same sleep and wake schedule every day.
Do not alter by more than an hour on the weekends or on vacation.
Electronic devices
No television, computer, and phone use at least an hour before going to bed. This stimulates the brain, making it difficult to get to sleep.
Darkness
Keep the bedroom dark, quiet and cool.
If lying awake for more than 20 minutes, get up and sit in another dimly lit room until sleepiness starts to set in, then go back to bed.
Give these strategies a try and research others. They could help. For more information contact Injury Medical Chiropractic and Functional Medicine Clinic, to see how we can help.
---
Body Composition
---
Learning How To Incorporate Prebiotics
Incorporating more prebiotics into one's diet is best done through nutrition. Prebiotic foods supply these nutrients directly to the colon, where they are broken down, fermented, and utilized. Prebiotic foods consist mainly of fruits, vegetables, grains, and beans.
Prebiotic Food Sources
Vegetable Sources
Asparagus
Garlic
Onion
Tomato
Sugar Beets
Leeks
Fruit Sources
Other Sources
Peas
Barley
Soybean
Rye
Seaweed/Algae
However, cooking could alter the food's fiber content, so look at recipes. Prebiotics also come in the form of supplements to make them easier to consume.
Disclaimer
The information herein is not intended to replace a one-on-one relationship with a qualified health care professional, licensed physician, and is not medical advice. We encourage you to make your own health care decisions based on your research and partnership with a qualified health care professional. Our information scope is limited to chiropractic, musculoskeletal, physical medicines, wellness, sensitive health issues, functional medicine articles, topics, and discussions. We provide and present clinical collaboration with specialists from a wide array of disciplines. Each specialist is governed by their professional scope of practice and their jurisdiction of licensure. We use functional health & wellness protocols to treat and support care for the musculoskeletal system's injuries or disorders. Our videos, posts, topics, subjects, and insights cover clinical matters, issues, and topics that relate to and support, directly or indirectly, our clinical scope of practice.* Our office has made a reasonable attempt to provide supportive citations and has identified the relevant research study or studies supporting our posts. We provide copies of supporting research studies available to regulatory boards and the public upon request. We understand that we cover matters that require an additional explanation of how it may assist in a particular care plan or treatment protocol; therefore, to further discuss the subject matter above, please feel free to ask Dr. Alex Jimenez or contact us at 915-850-0900.
Dr. Alex Jimenez DC, MSACP, CCST, IFMCP*, CIFM*, CTG*
email: coach@elpasofunctionalmedicine.com
phone: 915-850-0900
Licensed in Texas & New Mexico
References
Goto, Viviane et al. "Chiropractic intervention in the treatment of postmenopausal climacteric symptoms and insomnia: A review." Maturitas vol. 78,1 (2014): 3-7. doi:10.1016/j.maturitas.2014.02.004
Jamison, Jennifer R. "Insomnia: does chiropractic help?." Journal of manipulative and physiological therapeutics vol. 28,3 (2005): 179-86. doi:10.1016/j.jmpt.2005.02.013
Kingston, Jana et al. "A review of the literature on chiropractic and insomnia." Journal of chiropractic medicine vol. 9,3 (2010): 121-6. doi:10.1016/j.jcm.2010.03.003