Chiropractors do far more than provide musculoskeletal adjustments for proper alignment and function of the spine. They help bring the body back into balance, achieve and maintain optimal health. Every individual receives a personalized/customized treatment plan that covers aspects more than chiropractic adjusting. This includes:
Home pain relief
Stretches
Physical therapy
Lifestyle adjustments
When treatment only focuses on symptoms and not the whole body, the plan is incomplete and may not be successful. At Injury Medical Chiropractic and Functional Medicine Clinic, we recommend incorporating a variety of treatment approaches for the best results. One area that is often overlooked in treatment is individual diet. The food that individuals consume could cause or be contributing to inflammatory responses that cause or worsen pain symptoms. Adding anti-inflammatory foods to an individual's diet can help reduce inflammation and enhance the treatment plan.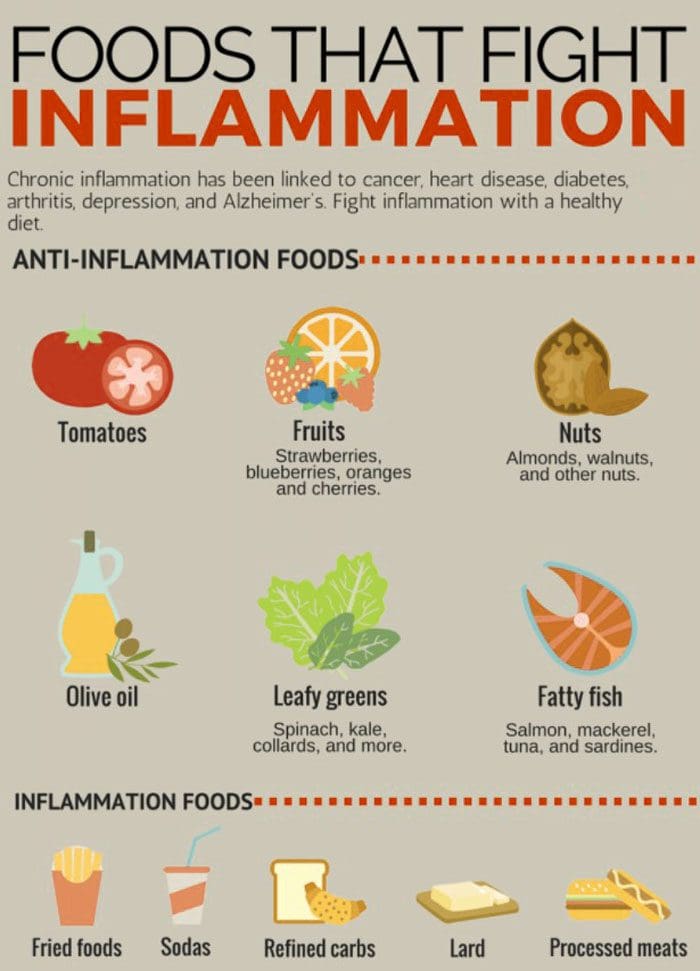 Chronic inflammation pain
Inflammation is a normal body response that helps fight infections and heal damaged tissues. Too much inflammation can become chronic and harmful to the body. Chronic inflammation has been linked to various health problems, that affect both long-term and short-term health issues like reduced mobility and pain. A chiropractic treatment plan can help alleviate the inflammation and improve the symptoms associated with inflammation. However, chronic inflammation can be worsened by lifestyle factors that include:
Lack of physical activity
Unhealthy stress management
Not properly sleeping
Unhealthy Diet
Making healthy diet adjustments from inflammatory foods to anti-inflammatory will reduce chronic inflammation throughout the body. Combined with a complete chiropractic treatment plan, nutritional changes can help in alleviating pain, reducing the need for anti-inflammatory medications.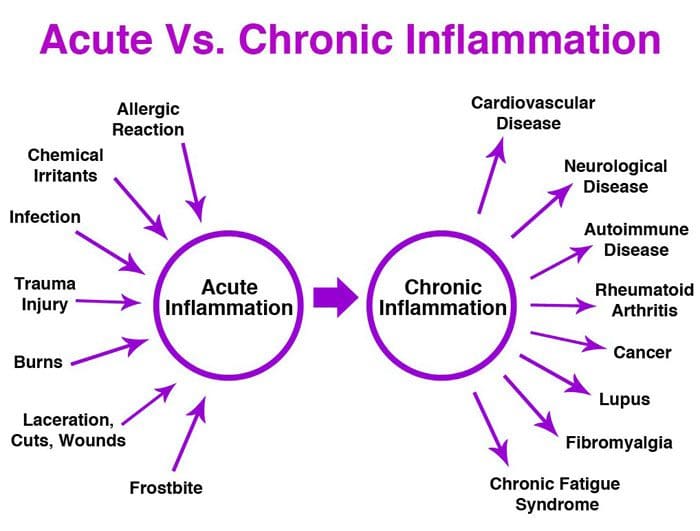 Top anti-inflammatory foods
There are foods that are known for their anti-inflammatory properties. Increasing consumption of anti-inflammatory foods and reducing foods that generate inflammatory responses will help reduce inflammation and pain. These include:
Fatty fish
Fatty fish is one of the best anti-inflammatory foods because they are full of omega-3 fatty acids. These acids help fight and neutralize other acids in the body that increase inflammation. They include:
Salmon
Sardines
Mackerel
Herring are a few examples of anti-inflammatory-rich fish.
Green tea
Green tea is filled with antioxidant compounds known as epigallocatechin-3-gallate/EGCG. EGCG is known to strengthen and reinforce the immune system, which reduces inflammation.
Dark, leafy greens:
Dark, leafy vegetables contain anti-inflammatory flavonoids and antioxidants both help reduce inflammatory responses. These include:
Spinach
Bok Choy
Collards
Kale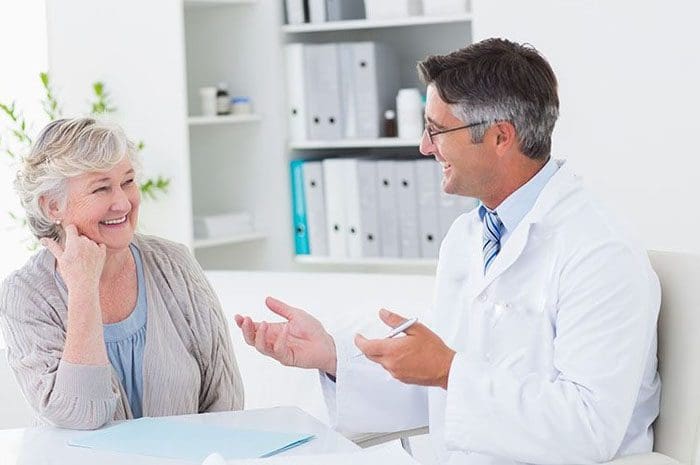 Turmeric
This spice has been shown to contain a variety of healing compounds, antioxidants, and anti-inflammatory agents. The active ingredient curcumin is believed to be the main source.
Nuts
Most nuts and seeds contain omega-3 fatty acids along with other anti-inflammatory compounds. A handful of nuts and seeds as a quick snack every day can reduce inflammation and along with other health benefits. These include:
Almonds
Cashews
Hazelnuts
Peanuts
Pecans
Pistachios
Walnuts
Reduction of Inflammatory foods
Pro-inflammatory foods should also be reduced. These include:
Red meat
Sugar
Sodas
Margarine
At Injury Medical Chiropractic and Functional Medicine Clinic, we educate individuals on their diet, exercise, lifestyle, and help them achieve optimal health. Contact us today to learn more.
---
Body Composition
---
Personalized Lifestyle Medicine
Personalized lifestyle medicine is a model of medicine that looks at every individual's case when making health recommendations. It looks at how the body works as an integrated system and combines new technology approaches that include gene expression, life, behavioral sciences, and nutrigenomics. Nutrigenomics involves the science of analyzing and understanding gene and nutrient interactions. It is defined as the relationship between nutrients and gene expression. Nutrigenomic testing can help individuals understand the influence of dietary components on their genes. This could help prevent the development of chronic diseases. Essentially, it can tell individuals how well the body is absorbing certain nutrients from specific foods. If there are issues being able to make adjustments.
Disclaimer
The information herein is not intended to replace a one-on-one relationship with a qualified health care professional, licensed physician, and is not medical advice. We encourage you to make your own health care decisions based on your research and partnership with a qualified health care professional. Our information scope is limited to chiropractic, musculoskeletal, physical medicines, wellness, sensitive health issues, functional medicine articles, topics, and discussions. We provide and present clinical collaboration with specialists from a wide array of disciplines. Each specialist is governed by their professional scope of practice and their jurisdiction of licensure. We use functional health & wellness protocols to treat and support care for the musculoskeletal system's injuries or disorders. Our videos, posts, topics, subjects, and insights cover clinical matters, issues, and topics that relate to and support, directly or indirectly, our clinical scope of practice.*Our office has made a reasonable attempt to provide supportive citations and has identified the relevant research study or studies supporting our posts. We provide copies of supporting research studies available to regulatory boards and the public upon request. We understand that we cover matters that require an additional explanation of how it may assist in a particular care plan or treatment protocol; therefore, to further discuss the subject matter above, please feel free to ask Dr. Alex Jimenez or contact us at 915-850-0900.
Dr. Alex Jimenez DC, MSACP, CCST, IFMCP*, CIFM*, CTG*
email: coach@elpasofunctionalmedicine.com
phone: 915-850-0900
Licensed in Texas & New Mexico
References
Adam O, Beringer C, Kless T, Lemmen C, Adam A, Wiseman M et al. Anti-inflammatory effects of a low arachidonic acid diet and fish oil in patients with rheumatoid arthritis [abstract]. Rheumatol Int. 2003;23(1):27-36. doi: 10.1007/s00296-002-0234-7.
Dr. Weil's anti-inflammatory food pyramid. Dr. Weil Web site. http://www.drweil.com/drw/ecs/pyramid/press-foodpyramid.html. Accessed April 22, 2011.