Chiropractic alignment is often the go-to option when injured or experiencing various types of pain. And for good reason, because it works. However, chiropractic medicine goes beyond injuries, and pain conditions. Individuals can reap the benefits of regular chiropractic for increased well being and maintaining optimal health.
Chiropractors understand the importance of balancing all areas of the body's health. This is done through a combination of spinal adjustments and educating individuals on how to develop healthy lifestyle habits. Chiropractic care can increase positivity, overall life, and well-being.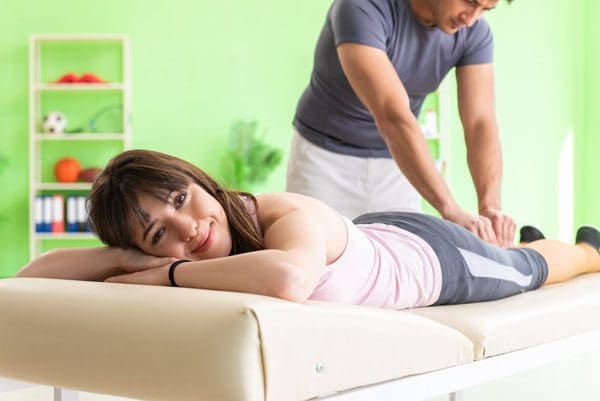 Regular Chiropractic Alignment Benefits
Being able to enjoy a full and healthy life is more than just being free of pain or injury. It means all of the body's functions are operating properly and cleanly. Understanding what helps the body thrive can take an individual's quality of life to another level. Chiropractic can help guide individuals to feel their best with recommendations and regular spinal monitoring and alignment. The benefits of chiropractic include:
Energy levels increase
Anxiety, stress, and depression are reduced
Sleep quality improves
Pain reduces and alleviates
The body's natural healing abilities are activated
Mood and positivity increases
Muscle strength increases and physical performance improves
Inflammation is reduced
Spinal Alignment and Increased Positivity
The science behind chiropractic is based on the health of the nervous system. A well-balanced nervous system keeps the body functioning at an optimal level. The primary focus of chiropractic is making sure the spine is in proper alignment. Once a balance has been achieved further recommendations and treatment options can be incorporated into a full maintenance regimen.
Spine misalignment occurs with the regular stress placed on the body. Poor posture, too much sitting, and developing injury are a few reasons the spine slips out of alignment. These misalignments are hard to detect without the help of a trained professional chiropractor. Spinal misalignment causes the neural tissues and energy to become compromised and progresses little by little to health degradation.
Health to the Next Level
Chiropractic medicine specializes in the best possible spinal alignment treatment. An in-depth science-based approach focuses on whole-body results to help an individual feel their best. Get in touch with a chiropractor to see how they can help boost health.
Migraine Pain Therapy


Dr. Alex Jimenez's Blog Post Disclaimer
The scope of our information is limited to chiropractic, musculoskeletal, physical medicines, wellness, and sensitive health issues and/or functional medicine articles, topics, and discussions. We use functional health & wellness protocols to treat and support care for injuries or disorders of the musculoskeletal system. Our posts, topics, subjects, and insights cover clinical matters, issues, and topics that relate and support directly or indirectly our clinical scope of practice.*
Our office has made a reasonable attempt to provide supportive citations and has identified the relevant research study or studies supporting our posts. We also make copies of supporting research studies available to the board and or the public upon request. We understand that we cover matters that require an additional explanation as to how it may assist in a particular care plan or treatment protocol; therefore, to further discuss the subject matter above, please feel free to ask Dr. Alex Jimenez or contact us at 915-850-0900. The provider(s) Licensed in Texas& New Mexico*
References
Ernst, Edzard. "Chiropractic: a critical evaluation." Journal of Pain and symptom management vol. 35,5 (2008): 544-62. doi:10.1016/j.jpainsymman.2007.07.004