The nervous system helps regulate the body's immunity. Any dysfunction can initiate or aggravate issues associated with autoimmune disease. Chiropractic medicine focuses on the body's ability to heal itself. These natural abilities function optimally when the body, and the nervous system, are well-balanced. Total body homeostasis elevates:
Mood
Immunity
Overall health
Quality of life
Autoimmune Disease
The immune system goes after any foreign bodies that the body comes in contact with to combat/prevent illness and disease. This could be:
Bacteria
Cancer cells
Viruses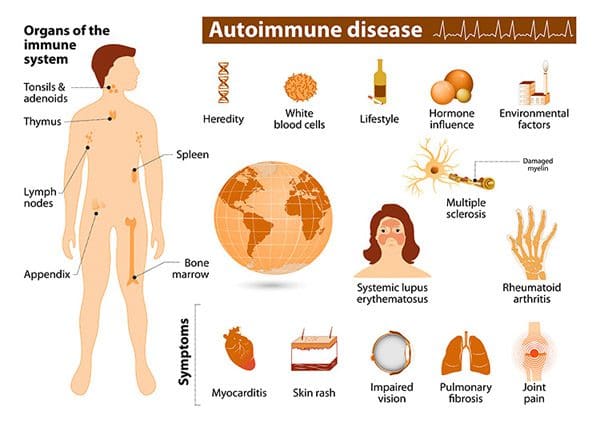 However, the system can over-activate and start attacking its own cells and organs. This can manifest as an autoimmune disease. The type of disease depends on the specific area of the body that is being attacked. Common autoimmune diseases include:
Rheumatoid arthritis
Lupus
Multiple sclerosis
Irritable bowel syndrome
Psoriasis
A chiropractic approach to addressing autoimmune disease will usually begin with stress reduction. Therapies include:
Chiropractic adjustments to get the body balanced
Massage to loosen and relax the body's tissues
Meditation to help manage stress, learn strategies of healthy coping
Yoga to keep the body limber
Exercise to strengthen the body inside and out
Diet to help with gut health and inflammation
The Nervous System and Immunity
The nervous system has a significant role in the body's immunity. The system transmits signals when to battle illness when to engage in the healing process, and so on. If the nerve's path is compromised it can interfere with the brain's ability to properly function and regulate immunity. This can lead to an underactive or overactive immune system that translates into an autoimmune disease.
Proper spinal alignment is vital for maintaining optimal nervous system function. When the spine is out of alignment/balance, the communication highway/s are inhibited, deteriorating the body's health and neural tissue response. Spinal misalignment restoration is a chiropractic specialty that will increase the body's natural healing power and promote whole-body balance. The nerve circulation is optimized and can properly communicate without sending improper/damaged signals.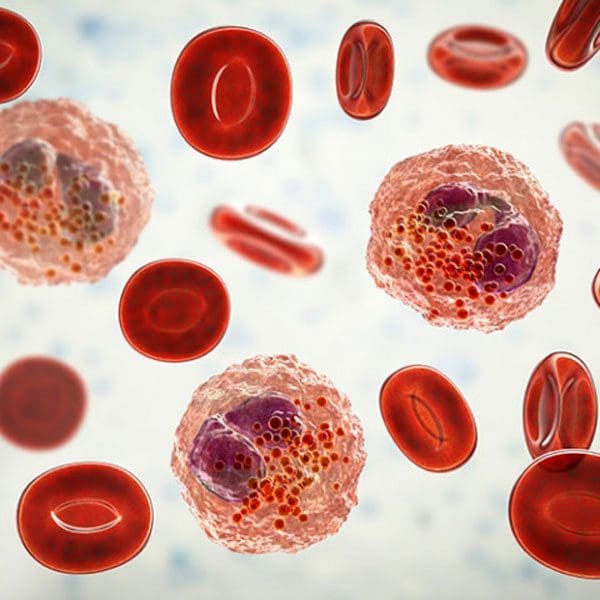 Chiropractic
Any type of misalignment can be overlooked as a cause for body dysfunction. Chiropractic is about naturally sustained spinal and whole-body health. It will optimize the body to manage the disease and possibly reverse it. Injury Medical and Functional Chiropractic Clinic can offer a variety of customized treatment plans to achieve optimal health and maximum quality of life.
Are You In Pain


Dr. Alex Jimenez's Blog Post Disclaimer
The scope of our information is limited to chiropractic, musculoskeletal, physical medicines, wellness, and sensitive health issues and/or functional medicine articles, topics, and discussions. We use functional health & wellness protocols to treat and support care for injuries or disorders of the musculoskeletal system. Our posts, topics, subjects, and insights cover clinical matters, issues, and topics that relate and support directly or indirectly our clinical scope of practice.*
Our office has made a reasonable attempt to provide supportive citations and has identified the relevant research study or studies supporting our posts. We also make copies of supporting research studies available to the board and or the public upon request. We understand that we cover matters that require an additional explanation as to how it may assist in a particular care plan or treatment protocol; therefore, to further discuss the subject matter above, please feel free to ask Dr. Alex Jimenez or contact us at 915-850-0900. The provider(s) Licensed in Texas& New Mexico*
References
Stojanovich, Ljudmila, and Dragomir Marisavljevich. "Stress as a trigger of autoimmune disease." Autoimmunity reviews vol. 7,3 (2008): 209-13. doi:10.1016/j.autrev.2007.11.007