Overuse/repetitive body movements occur in jobs, chores, video gaming, texting, and other forms of physical work. This means doing something over and over, with the hands and other muscles and bones of the body. Repeating bodily motions are common for individuals in their daily lives. However, doing these movements regularly and for too long can lead to muscle, ligament, tendon pain, and injuries. Performing the same motion over and over generates significant stress/pressure with a highly increased risk of injury/s.
The shoulders, elbows, knees, or wrists could present with stiffness and pain, even though there is no recall injuring any of these areas. These injuries are very common but are treatable with rest, physical activity modification, and chiropractic injury treatment. Once diagnosed a chiropractor/physical therapy team can begin developing a customized overuse/repetitive injury treatment plan.
Identification of overuse/repetitive motion injuries
Overuse/repetitive motion injuries are also known as repetitive stress injuries. They are caused by gradual progressive damage to the:
Individuals that perform the same movement many times a day, every day. Much like a machine with various moving parts that over time wear down and need to be replaced. With the human body, these moving muscles/tendons/ligaments are pulled and stretched to such an extent that small tears form in the tissue. These tears can worsen over time. If the activity movements continue with no treatment, the tears can happen faster than the body can repair them, causing inflammation and pain. The symptoms of overuse/repetitive motion injuries usually include:
Pain
Stiffness
Reduced range of motion
Numbness
Weakness
Swelling
Redness in the affected body area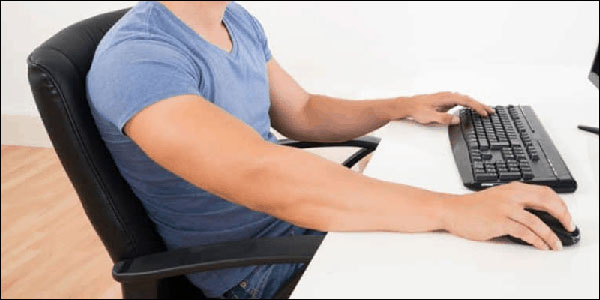 Pain may only present when performing the repetitive motion, but over time pain can begin to present when doing other tasks and begin to linger nonstop.
Causes of overuse injury
An overuse/repetitive injury can be any type of muscle or joint injury/s. Examples include tendonitis or a stress fracture caused by repetitive trauma. Overuse/repetitive injury/s usually happen from:
Performance errors when an individual takes on too much physical activity too soon, causing overstrain on the muscles, tendons, etc, as they are not used to the activity.
Exercising too long can strain the body
Rushing through a task, chore, job
Technique errors can take a toll on the body. Using poor form during work, exercise, playtime can overload muscles, tendons, ligaments, and bones.
Chiropractic
These injuries can be temporary or become permanent conditions that depend on the severity of the injury and the damage done. Reach out to a professional as soon as possible to ensure the proper treatment path. Activity modification will be necessary, specifically when beginning treatment, as the injury needs time to recover from all the stretching, pulling, and tearing. Depending on the injury's severity, there may be a need to stop the motion/activity entirely until the muscles, tendons, ligaments are recovered to a treatable degree and can be retrained. Part of the treatment will include:
Rest
Ice
Heat
Diet adjustments to reduce inflammation
Chiropractic offers multiple benefits, including pain relief and improved mobility. A chiropractor will determine the appropriate techniques based on the individual's injury and severity.
Tissue massages will loosen the tight muscles and relieve cramping.
Specific stretches will be incorporated to work on the range of motion and prevent stiffness.
Physical therapy will increase muscle strength and stability.
Spinal adjustments will be utilized for starting up the body's natural healing ability and proper blood circulation
If dealing with an overuse/repetitive motion injury, contact a chiropractor. Our team targets the problem at the source promoting optimal healing and pain relief.
---
Stop Carpal Tunnel
---
Dr. Alex Jimenez's Blog Post Disclaimer
The scope of our information is limited to chiropractic, musculoskeletal, physical medicines, wellness, and sensitive health issues and/or functional medicine articles, topics, and discussions. We use functional health & wellness protocols to treat and support care for injuries or disorders of the musculoskeletal system. Our posts, topics, subjects, and insights cover clinical matters, issues, and topics that relate and support directly or indirectly our clinical scope of practice.*
Our office has made a reasonable attempt to provide supportive citations and has identified the relevant research study or studies supporting our posts. We also make copies of supporting research studies available to the board and or the public upon request. We understand that we cover matters that require an additional explanation as to how it may assist in a particular care plan or treatment protocol; therefore, to further discuss the subject matter above, please feel free to ask Dr. Alex Jimenez or contact us at 915-850-0900. The provider(s) Licensed in Texas& New Mexico*
References
Yang, Guang et al. "Tendon and ligament regeneration and repair: clinical relevance and developmental paradigm." Birth defects research. Part C, Embryo today: reviews vol. 99,3 (2013): 203-222. doi:10.1002/bdrc.21041
Bohm, J. "Occupational repetitive motion injury: clinical overview and chiropractic implication." Journal of manipulative and physiological therapeutics vol. 13,5 (1990): 267-72.