The number of individuals experiencing hip along with back pain is increasing and could benefit from chiropractic hip realignment. Chiropractic treatment is the recommended first-line option for hip pain and other issues related to misaligned hips. It is non-invasive and allows the body to heal naturally.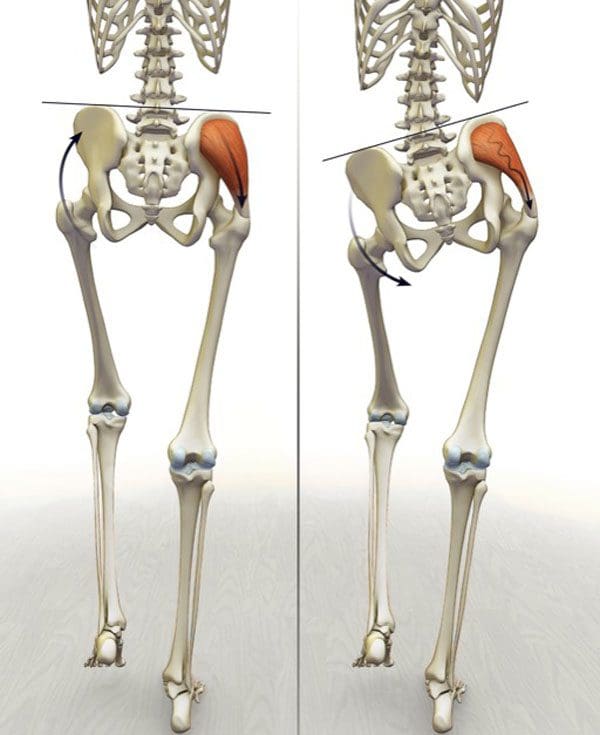 Shifted Hips
Hips that fall out of proper alignment have the potential to cause a variety of health issues in the body. The hips support a great deal of the body's weight and facilitate substantial movement. The hips need to be properly balanced to allow for optimal mobility without compensation from the lower back and legs. A shift in the hips can occur from:
A sedentary lifestyle can cause anterior pelvic shifts
Repetitive/Overuse injury/s
Sports injury/s
Work/Personal injuries
Arthritis
Osteoporosis
Pinched nerve/s
Trauma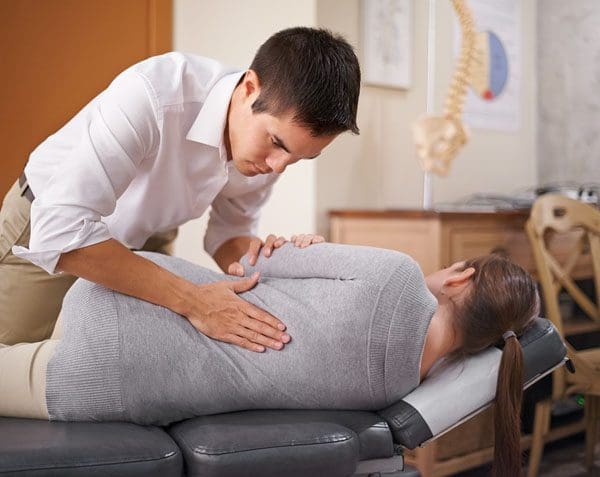 Shifted hips can cause pain in the low back, hips, and legs. This occurs from an altered gait and range of motion in this region. However, the hip joints, pelvic bones, muscles, and ligaments can all contribute to hip shifting and pain. Hip issues can also cause sciatica.
Hip Function
The hips do not receive as much attention until aches and pain start to present. Our hips are involved in nearly everything we do, providing numerous functions. It is no wonder they can cause tremendous pain when they're out of alignment. The hips:
Keep the body upright
Bear the body's weight
Allow for smooth:
Walking
Kicking
Running
Jumping
Sitting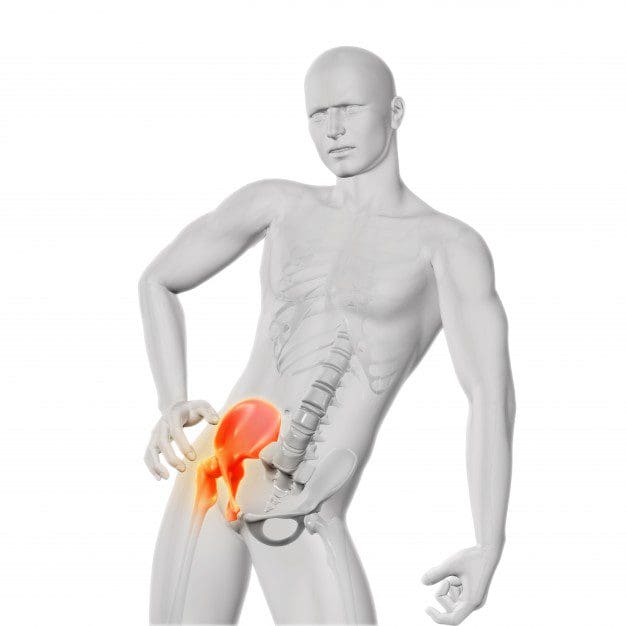 Hip Adjustment
How to know if a hip adjustment is necessary? If there is any type of discomfort, soreness, and especially pain, a chiropractor is the best medical professional to perform an examination and recommend if an adjustment is necessary or could just need ice/heat and rest.
However, if the source is being caused by another condition or injury the chiropractor will recommend the proper health care professional/specialist that can treat the issue. Hip pain can also be brought on from a different part of the body having its own issues. One of the most common types of hip pain is actually from a hernia or sciatica.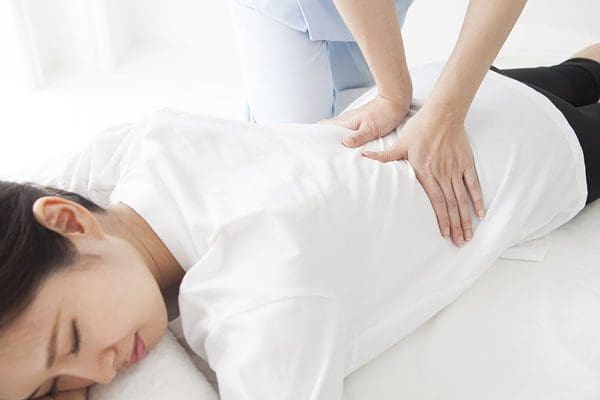 Chiropractic Hip Realignment
Chiropractic techniques focus on rebalancing the body, especially when realigning the hips. Manual manipulation and mobilization treatment techniques can improve flexibility, strength, and positioning to promote optimal balance and hip realignment.
A combination of adjustment techniques can be performed on the hip and spinal joints. Massage treatment can be incorporated into the treatment plan to loosen tight muscles, as the hips are realigned and are able to move freely. The holistic nature of chiropractic doesn't just treat just the symptoms but identifies and treats the root cause. If the pain continues or worsens then the possibility for hip surgery could be recommended.
Complex Treatment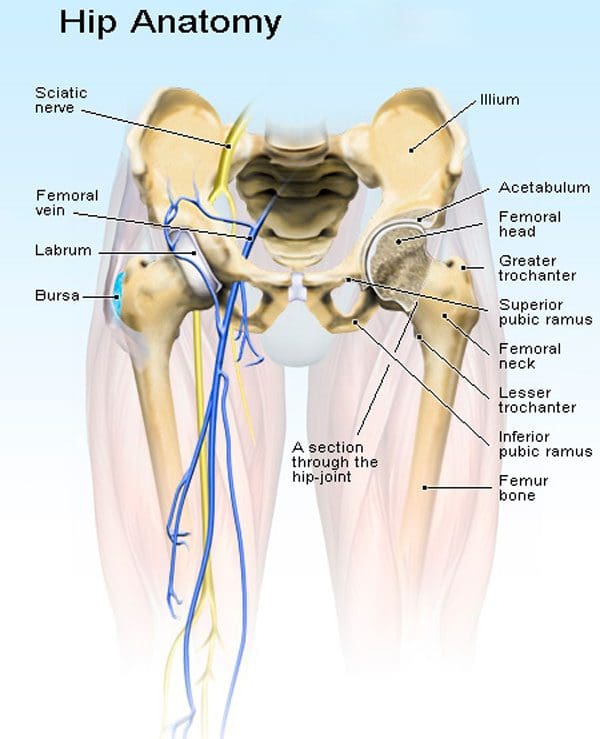 Working on imbalanced hips is not as straightforward as adjusting the low back. This is because there are a variety of arteries, nerves, joints, muscles, and other tissue structures that need to be considered during hip realignment. A chiropractor will use a careful combination of techniques when treating an imbalanced hip due to the complex nature of the area. In addition to chiropractic adjustments, chiropractors will suggest ways to improve hip mobility at home. This includes:
Stretches
Posture work
Exercises
These will help prevent the hips from shifting out of alignment. Treating pain at its source is what chiropractors do. Chiropractic hip realignment along with the realignment of the spine will allow the body to move freely, maintain balance and strength.
---
Hip Labral Tear Treatment
---
Dr. Alex Jimenez's Blog Post Disclaimer
The scope of our information is limited to chiropractic, musculoskeletal, physical medicines, wellness, and sensitive health issues and/or functional medicine articles, topics, and discussions. We use functional health & wellness protocols to treat and support care for injuries or disorders of the musculoskeletal system. Our posts, topics, subjects, and insights cover clinical matters, issues, and topics that relate and support directly or indirectly our clinical scope of practice.*
Our office has made a reasonable attempt to provide supportive citations and has identified the relevant research study or studies supporting our posts. We also make copies of supporting research studies available to the board and or the public upon request. We understand that we cover matters that require an additional explanation as to how it may assist in a particular care plan or treatment protocol; therefore, to further discuss the subject matter above, please feel free to ask Dr. Alex Jimenez or contact us at 915-850-0900. The provider(s) Licensed in Texas& New Mexico*
References
Okuzu, Yaichiro et al. "Hip-Spine Syndrome: Acetabular Anteversion Angle Is Associated with Anterior Pelvic Tilt and Lumbar Hyperlordosis in Patients with Acetabular Dysplasia: A Retrospective Study." JB & JS open access vol. 4,1 e0025. 29 Jan. 2019, doi:10.2106/JBJS.OA.18.00025