An overview of chiropractic treatment for
lower lumbar back pain
, how it works, how safe it is, and how often treatment is necessary. Along with the
principles of chiropractic
for the relief of lower/lumbar back pain, whether acute or chronic. Seeing a
doctor of
chiropractic/DC
, a
chiropractor
or a
chiropractic physician
can be highly beneficial towards effectively treating low back pain.
Practice
Chiropractic medicine utilizes a variety of treatments/therapies
that are designed to
manipulate/adjust
the:
These treatments focus on the
entire body
to
relieve pain and improve functional ability.
This is referred to as
spinal manipulative therapy
or
SMT
, but there are many other
treatment methods and techniques
.
Every chiropractor has a
personal treatment approach
based on the patient's condition/s, medical history, and personalized treatment plan. A chiropractor will begin traditionally starting off with soft, natural, less-invasive treatments. If these do not
generate positive results
they will move on to more
aggressive techniques
.
Consent Form
At
every stage of the chiropractic process
, there is a
strict emphasis maintained on proactively discussing
with the patient
exactly what is taking place and what is going to happen. A chiropractor makes sure that the patient understands everything that occurs during:
Diagnosis
Examination
Procedure/s
This is all done in order to
educate the patient and receive direct permission
to start the treatment. The emphasis on informed consent is essential. This is because some chiropractic techniques could carry
material risk
. This means that a certain
technique or particular procedure
could possibly cause injury.
A chiropractor also informs the patient of the
possible risks of not being treated
. It is not meant to scare a patient. It is to
eliminate any misunderstandings
and make sure that the patient has full control over their body, so they can
make an informed decision
, as to which way they want to go.
Examination
A chiropractor will thoroughly examine a patient before making any sort of
diagnosis or treatment plan
. The assessment can include:
Medical history
The
characteristics of the pain
, any
red flag symptoms
that require further diagnostic testing will be conducted to remove any potentially serious medical issues that can be associated with neck or lower lumbar back pain-like:
Neurological disorders
Fractures
Infections
Tumors
There can be
many reasons as to why low lumbar back pain happens
. A chiropractor will investigate and develop a
personally customized treatment plan.
Next, a
physical exam
will be performed. This includes an
orthopedic and neurological exam
. These will test the:
Reflexes
Sensory nerves
Joints
Muscles
Other areas of the body
Advanced Diagnostic Testing
Imaging and laboratory tests
are not always used for
non-specific
lower lumbar back pain
, but they could be necessary if there are
signs/symptoms
of an
underlying condition
.
Severity/Duration of Condition
Chiropractic medicine looks at the
symptoms and conditions
of an injury or ailment and classifies them on
how severe
they are, and
how long
they last. Symptoms can be
divided into degrees of severity
: They are:
For the duration period,
pain and other symptoms
are referred to as:
Acute pain - lasts for less than 6 weeks
Subacute - lasts between 6 and 12 weeks
Chronic - lasts for at least 12 weeks
Flare-ups - the same symptoms happen irregularly or from an exacerbation of the original injury
Treatment Trial
If an individual is dealing with acute or subacute lower lumbar back pain, then a
chiropractic trial could be an option
. This could be
two to three weekly sessions
over the course of
two to four weeks
adding up to twelve total sessions. This can be a sufficient treatment to completely alleviate the pain. However, when the pain does not go away then additional treatments could be necessary, especially if an individual has other issues/conditions.
Measured Outcomes
Outcome measurements
are a valuable tool because they help determine whether or not the treatment is
producing significant results
. Some outcome measurements of treatments include:
Numeric Pain Scale for patients to rate the pain
Pain diagram so patients can describe the location and character of the pain
Increases and decreases in normal daily practices, like work, exercise, and sleep
Testing functions
Lifting ability
Strength
Flexibility
Endurance
For some low lumbar back pain
could last and go over the 12-week mark
making it a chronic pain condition. A chiropractor will look for signs/symptoms to see if there is a risk of developing chronic pain.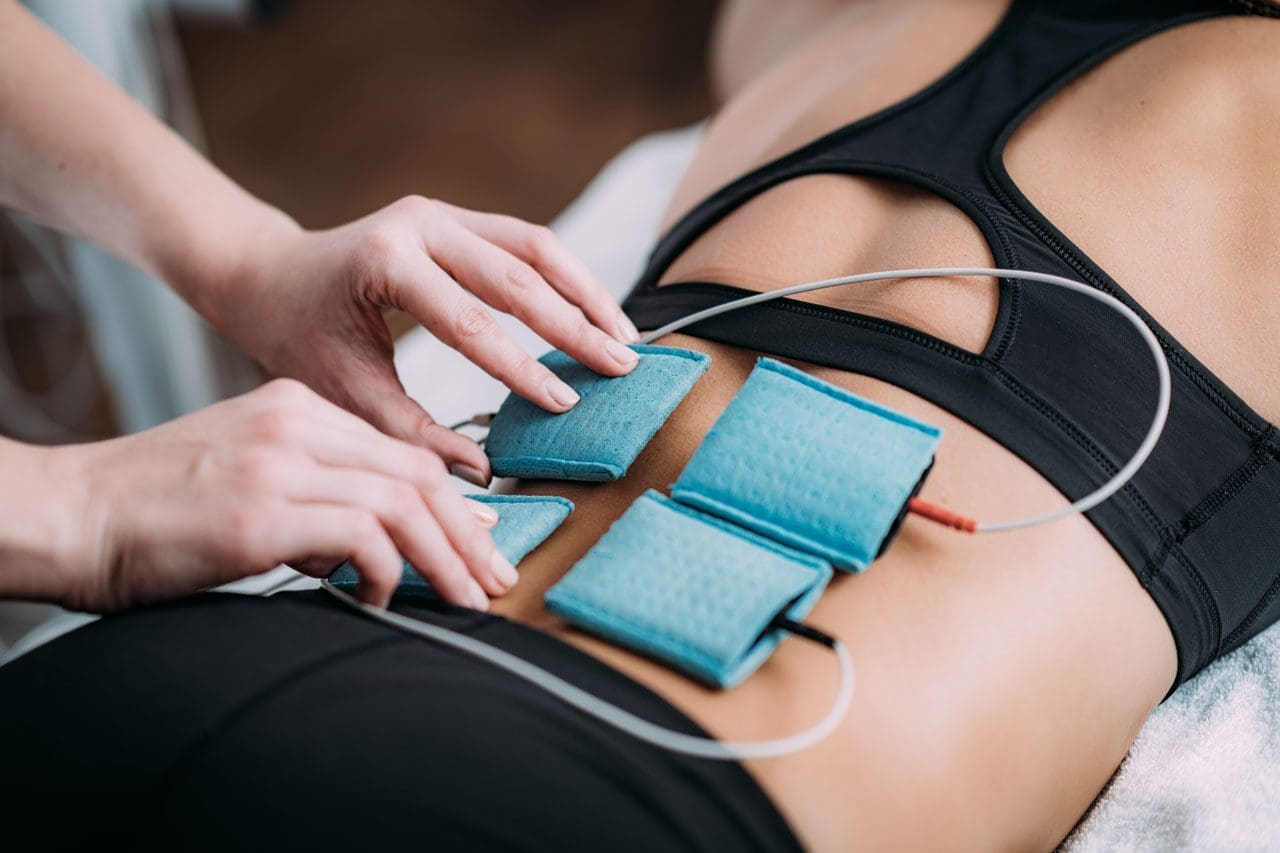 Chiropractic How Often
When the pain is
acute lower lumbar back pain
, a standard treatment plan can be
six to ten sessions
over the
course of two to four weeks
. These treatments emphasize the
passive non-exercise
approach of
manual therapy
for relieving pain and improving function.
If the non-exercise method doesn't deliver positive results then a
more active exercise-based
treatment can be
utilized to increase function
and return an individual back to normal life.
Back Pain That Doesn't Go Away
Often acute symptoms are resolved
within the first 4-weeks.
But it is possible that the
pain can become chronic
, meaning that it lasts
longer than 12 weeks
. Some individuals can hit a plateau during the recovery process.
This is referred to as
MTB or that the patient has met the therapeutic benefits
. A chiropractor will want to see if
pausing/stopping
chiropractic treatment will have a
residual effect, exacerbate the pain, or reduce function and activity
.
Example
: If mild to severe chronic lower lumbar back pain has worsened, a patient could need
one to six more visits with each pain episode
. And this would be
two to three weekly treatments for two to four weeks
. However, patients
rarely need continuing or ongoing care
of one to four visits per month.
Re-Evaluation
Chiropractors will not continue treatment/s if they are not helping the patient. Therefore, every
2 to 4 weeks there is a re-evaluation
of the patient to see if the treatment is still having a positive and beneficial effect. Here are some of the criteria for continuing treatment:
Individual still responds positively to the treatment
The individual has met the therapeutic benefits and worsens when they are not treated
Proof shows that self-care alone will not be sufficient to maintain the therapeutic benefits
Continuing Treatment
Living with chronic lower lumbar back pain can be a challenge, but chiropractors want to emphasize to individuals that
self-care is an essential component for pain management.
This includes
physical rehabilitation
combined with
range-of-motion exercises
. A chiropractic physician may encourage a
variety of treatment options
, like:
Acupuncture
Massage therapy
Crossfit Rehabilitation
Yoga
Pilates
Health coaching
Psychosocial counseling
Other beneficial treatment options
Chiropractic treatment and the benefits are different for everybody
. This is why it is important to
communicate with your chiropractor every step of the way
and to be open-minded about the different treatment options they offer.
---
Why Chiropractic Works
---
Dr. Alex Jimenez's Blog Post Disclaimer
The scope of our information is limited to chiropractic, musculoskeletal, physical medicines, wellness, and sensitive health issues and/or functional medicine articles, topics, and discussions. We use functional health & wellness protocols to treat and support care for injuries or disorders of the musculoskeletal system. Our posts, topics, subjects, and insights cover clinical matters, issues, and topics that relate and support directly or indirectly our clinical scope of practice.*

Our office has made a reasonable attempt to provide supportive citations and has identified the relevant research study or studies supporting our posts. We also make copies of supporting research studies available to the board and or the public upon request. We understand that we cover matters that require an additional explanation as to how it may assist in a particular care plan or treatment protocol; therefore, to further discuss the subject matter above, please feel free to ask Dr. Alex Jimenez or contact us at 915-850-0900. The provider(s) Licensed in Texas*& New Mexico*