Do you feel:
Stomach pains, burning, or aching 1-4 hours after eating?
Digestive problems subside with rest or relaxation?
Indigestion and fullness last 2-4 hours after eating?
Excessive belching, burping, or bloating?
Abdominal distention after certain probiotics or natural supplements?
If you are experiencing any of these situations, then it might be due to a decrease in your gut system's Bifidobacteria.
The body's microbiome is home to numerous bacterial species that help contribute to their unique health-promoting properties. These bacterial species help the body by making sure that each organ and body system is working like a clock. When the body contains harmful pathogenic bacteria, it can cause the body to dysfunction, and chronic illnesses will start to form and even harm the body.
Research studies have found
out that the number of bacteria species that are in the human gut microbiota could probably exceed 10
4
. This means that there are at least ten times more bacterial cells in the human gut than the number of human cells. There are even over 100 times the amount of the genomic microbiome as the human genome. Surprisingly though, there are
even more studies
that have found that there is an equal ratio of humans to bacteria cells.
Bifidobacteria
Regardless of the number, the gut microbiome still has the most abundant microorganisms in the body. When the gut and the body are well balanced, there are a variety of microbes that can give the body
both fortified and strengthen
that can support the immune system, fight off the inflammation that has entered the body. The microbes can provide the gut a barrier against pathogens, and help metabolize as well as producing critical nutrients for the body to function. With the numerous amounts of bacteria species in both the gut and the body, there is one of the bacterial species in the body that is highly important for a healthy body. It is known as Bifidobacteria, and these bacterial species play a massive role in the body's microbiome.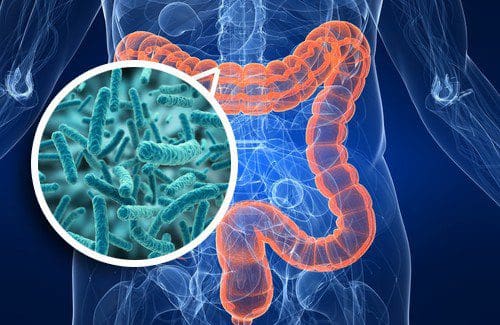 Bifidobacteria is an indigenous genus species that are an abundance of this bacterial species that lie in the gut, and their numbers, as well as their species, can be altered with age. Bifidobacteria is prominently dominated in the intestines. Surprisingly though, the Bifidobacteria species can be found in breastfed infants and are in the intestines. Since the fucosylated oligosaccharides in breast milk help the infant grow, it will substrates for B. longum. With the Bifidobacteria colony in infants have become well-colonized until the species B. catenulatum and B. adolescentis is there in the adult years, and it seems that B. longum remains to be an abundance throughout the human life span.
Bifidobacteria Benefits in Infants
When a woman becomes pregnant, Bifidobacteria becomes the first genus of bacteria that is being transferred. This bacterium ensures that it is being transferred from the mother's vaginal canal, breast milk, placenta, and amniotic fluid to the infant that is growing in the mother. When this is taking process, it highlights the importance of vaginal birth and breastfeeding to establish a healthy, growing microbiome.
Research shows
that this establishment of Bifidobacteria in an infant can delay if the mother of the growing child has a polymorphism in the FUT2 (Fucosyltransferase 2) gene. What this gene does is that it encodes enzymes to transfer fucose to glycans in breastmilk, then the glycan is then metabolized by the Bifidobacteria for the body to grow and be healthy.
Studies have found
that in some Bifidobacteria species like B. breve, have antimicrobial and immunomodulatory properties that are vital for the life stages of the human body where the immunity may be weak or even compromised. For infants, the Bifidobacteria species are even more valuable, since they help with the development of a new immune system and are not able to transfer antibiotic resistance. This can be concerning for some probiotic species in the body. With the B. breve bacteria species, however,
studies have found out
that these bacterial species are significant for preventing numerous gastrointestinal conditions for children.
Bifidobacteria Benefits in Adults
When it comes to the Bifidobacteria in adults, their bacterial quantities decrease due to natural aging. However, the Bifidobacteria still provides an equal amount of beneficial properties that exert a numerous amount of biological activities that can prevent some of the most common gastrointestinal conditions.
Studies have shown
that Bifidobacteria can show promising results in the prevention of colorectal cancer and can be used as an adjunct therapy. The studies even show how Bifidobacteria can display anti-mutagenic activity, protecting DNA from carcinogen-induced damage, and even inhibited the genotoxic effects of carcinogens.
Another study has even shown
that Bifidobacteria can prevent and mitigate diarrhea that is caused by Clostridium difficile. The results show that Bifidobacteria therapy can significantly reduce the quantity of Clostridium difficile and dropping the clostridial toxin titres.
Conclusion
Bifidobacteria is a large genus of bacteria that is responsible for maintaining a healthy body and gut system. When the body is dealing with inflammation or having stomach issues, then the bifidobacterial genus will be affected as well. This bacteria is in the human body from infancy to adulthood, and it will decrease naturally through aging. Some
products
are specialized to help the gastrointestinal system and the gut system by offering hypoallergenic nutrients, enzymatic cofactors, metabolic precursors, and phytonutrients that the body needs.
The scope of our information is limited to chiropractic, musculoskeletal, and nervous health issues or functional medicine articles, topics, and discussions. We use functional health protocols to treat injuries or disorders of the musculoskeletal system. Our office has made a reasonable attempt to provide supportive citations and has identified the relevant research study or studies supporting our posts. We also make copies of supporting research studies available to the board and or the public upon request. To further discuss the subject matter above, please feel free to ask Dr. Alex Jimenez or contact us at
915-850-0900
.
---
References:
Arboleya, Silvia, et al. "Gut Bifidobacteria Populations in Human Health and Aging."
Frontiers in Microbiology
, Frontiers Media S.A., 19 Aug. 2016, www.ncbi.nlm.nih.gov/pmc/articles/PMC4990546/.
Bozzi Cionci, Nicole, et al. "Therapeutic Microbiology: The Role of
Bifidobacterium Breve
as Food Supplement for the Prevention/Treatment of Paediatric Diseases."
Nutrients
, MDPI, 10 Nov. 2018, www.ncbi.nlm.nih.gov/pmc/articles/PMC6265827/.
O'Callaghan, Amy, and Douwe van Sinderen. "Bifidobacteria and Their Role as Members of the Human Gut Microbiota."
Frontiers in Microbiology
, Frontiers Media S.A., 15 June 2016, www.ncbi.nlm.nih.gov/pmc/articles/PMC4908950/#!po=8.75000.
Team, DFH. "The Basics of Bifidobacteria."
Designs for Health
, 5 Sept. 2019, blog.designsforhealth.com/node/1100.
Thursby, Elizabeth, and Nathalie Juge. "Introduction to the Human Gut Microbiota."
The Biochemical Journal
, Portland Press Ltd., 16 May 2017, www.ncbi.nlm.nih.gov/pmc/articles/PMC5433529/.
Wei, Yanxia, et al. "Protective Effects of Bifidobacterial Strains Against Toxigenic
Clostridium Difficile
."
Frontiers in Microbiology
, Frontiers Media S.A., 8 May 2018, www.ncbi.nlm.nih.gov/pmc/articles/PMC5952185/.
---
The University offers a wide variety of medical professions for functional and integrative medicine. Their goal is to inform individuals who want to make a difference in the functional medical fields with knowledgeable information that they can provide.