Do you feel:
Unpredictable abdominal swelling?
Stomach pain, burning, or aching 1-4 hours after eating?
Aches, pains, and swelling throughout the body?
Greasy or high-fat foods cause distress?
Inflammation in the intestinal lining of your stomach?
If you are experiencing any of these situations, then you might be experiencing the leaky gut syndrome. How about trying spore-based probiotics to dampen the effects of leaky gut.
Spore-Based Probiotics
The human body has many functions as there has been researched on how probiotics can help gut flora. With the usage of spore-based probiotics, what they are, and how they function with the GI (gastrointestinal) tract. The
research shows
how spore-based probiotics are more functional than the commonly used LAB (lactic acid bacteria) probiotic supplements and how spore-based probiotics may benefit and support the digestive system to make sure that it is functioning correctly. Anyone using spore-based probiotics will realize that it can aid the overall digestion and
help promote the body
to have a daily bowel regularity and function.
Spore Probiotics Help Support LAB
Many shelf-stable, spore-forming bacteria can help and improve the survival of LAB probiotic supplements. These spore probiotics can help with leaky gut symptoms that have affected the gut system as well as reducing the overgrowth of pathogenic bacteria that are within the intestines, which can often be the root cause for GI distress and digestive pathologies. The spore-based probiotics are known as
Bacillus subtilis
,
Bacillus coagulans
, and
Bacillus clausii
are some of the spore probiotics that can help the gut system and dampen the harsh symptoms that can do more harm than good.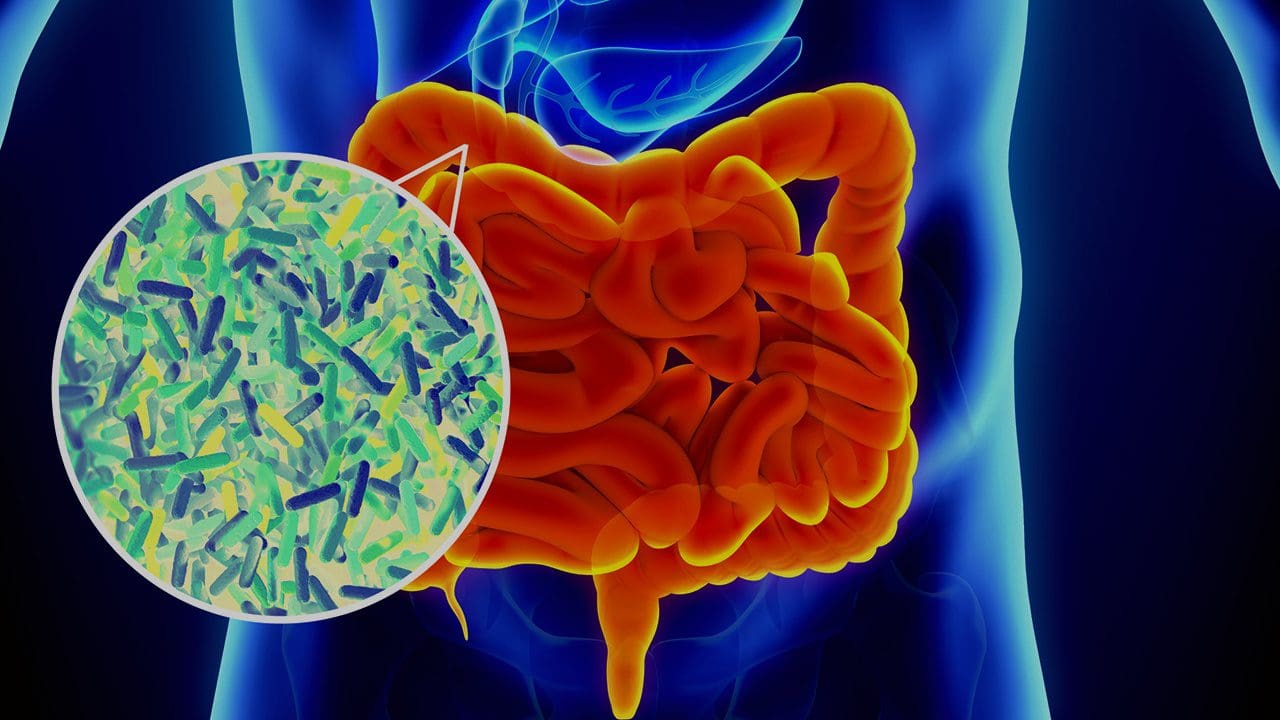 The spore
Bacillus subtilis
is a spore-based, non-pathogenic probiotic that has been recently gaining interest in many research studies and, surprisingly, in new supplement formulas.
Studies have shown
that
Bacillus subtilis
can withstand the harsh conditions of the GI tract, unlike
Bifidobacterium
and
Lactobacilli
, which both of these species are lactic acids and both of their effects have mixed results in scientific studies.
Bacillus subtilis,
it can help produce an extracellular matrix that can protect itself from stressful environments that it encounters.
Studies have shown
that when
Bacillus subtilis
and lactic acid bacteria are being cultivated together while also increasing the survivability and are considered to be a novel delivery technique.
There are even
some more research studies
showing that when LAB supplements are being co-administered with spore-based probiotics. The biodiversity of the microbiome increases as more probiotics are being delivered to the intestines, so that way the bacteria can propagate robustly so the gut system can function correctly.
Leaky Gut Syndrome and Spore-Based Probiotics
With spore-based probiotics, they can be part of dietary endotoxemia and can be correlated with a variety of preventable conditions that are chronic and non-communicable. These conditions can be anything from type 2 diabetes to chronic pain in the body. Researchers have found that with there are levels of endotoxins in the blood, they are classified as either leaky gut syndrome or intestinal permeability. These two conditions are similar since they affect the gut, due to the endothelial lining from the intestines and through years and years of eating poorly. The endothelial lining is a single thick cell layer that lines in the intestines. When someone eats poorly, it can cause a highly inflammatory response, and the mucosal lining will create gaps allowing endotoxins, allergens, bacterial pathogens to escape and travel through the bloodstream, thus resulting in endotoxemia.
A research study from the World Journal of Gastrointestinal Pathophysiology
stated that healthy subjects were identified as having dietary endotoxemia. When this happens, there is an elevated level of endotoxins in the blood after consuming very high fat and high sugar meal that is highly common in Western society. What the study found was that participants received either rice flour or a multi-spore supplement for thirty days, while maintaining their regular diets and lifestyle. The results showed that participants that took the multi-spore supplements had a 42% decrease in post-prandial endotoxins and a significant reduction of pro-inflammatory cytokines. So by adding spore-based probiotics supplements orally, it can provide anyone an excellent adjunct to a healthy diet and lifestyle by reducing leaky gut syndromes in the body.
Spore-Based Probiotics Can Protect Against Pathogenic Bacteria
The beneficial properties from the Bacillus spores can
produce a variety of antimicrobial
and
antifungal lipopeptides
to help the body find the balance for the internal bacterial that's inside the body. When spore-based probiotics help find a microbial balance in the gut, it can help reduce or even prevent an overgrowth of pathogenic bacteria that is in the small intestines that have been affected by SIBO. What is surprising is that spore-based probiotics are aggressively competitive than lactic acid bacteria. With spore-based probiotics being aggressively competitive, they can help keep foreign invaders at bay, while also giving the host a better opportunity to return to a homeostasis state more quickly.
Studies from Cornell University
have determined that
Bacillus subtilis
and
Bacillus clausii
spores can have intrinsic antibiotic-resistant genes as well as having non-toxin-producing genes to inhibit the cytotoxic effects of bacterial toxins that are in the body.
Another study showed
that
Bacillus subtilis
could maintain a favorable balance of the microflora in the GI tract effectively.
Bacillus subtilis are
helping the gut by producing beneficial properties and even producing a protective extracellular matrix to protect the good bacteria that is in the gut.
Conclusion
By providing the gut probiotics, especially spore-based probiotics can help dampen the effects of leaky gut syndrome and inflammation that can cause discomfort in the gut system. By consuming spore-based probiotics, the gut can benefit these probiotics since the spore probiotics can aggressively attack the bacterial pathogens that harm the gut. Spore-based probiotics can help the gut create good bacteria in the gut flora and even prevent the effects of the leaky gut so the body can be functional, including the gut. Some
products
, when combined with spore-based probiotics, can offer support to the gastrointestinal system while also providing metabolic support for the body.
The scope of our information is limited to chiropractic, musculoskeletal, and nervous health issues or functional medicine articles, topics, and discussions. We use functional health protocols to treat injuries or disorders of the musculoskeletal system. Our office has made a reasonable attempt to provide supportive citations and has identified the relevant research study or studies supporting our posts. We also make copies of supporting research studies available to the board and or the public upon request. To further discuss the subject matter above, please feel free to ask Dr. Alex Jimenez or contact us at
915-850-0900
.
---
References:
Cuentas, Ana Maria, et al. "The Effect of Bacillus Subtilis DE111 on the Daily Bowel Movement Profile for People with Occasional Gastrointestinal Irregularity." Department of Science and Technology, Deerland Enzymes, Cobb International Blvd, 10 Nov. 2017.
Elshaghabee, Fouad M.F., et al. "Bacillus As Potential Probiotics: Status, Concerns, and Future Perspectives."
Frontiers
, Frontiers, 24 July 2017, www.frontiersin.org/articles/10.3389/fmicb.2017.01490/full#h5.
Elshaghabee, Fouad M F, et al. "
Bacillus
As Potential Probiotics: Status, Concerns, and Future Perspectives."
Frontiers in Microbiology
, Frontiers Media S.A., 10 Aug. 2017, www.ncbi.nlm.nih.gov/pmc/articles/PMC5554123/.
Khatri, Indu, et al. "Composite Genome Sequence of Bacillus Clausii, a Probiotic Commercially Available as Enterogermina ®, and Insights into Its Probiotic Properties."
BMC Microbiology
, BioMed Central, 1 Jan. 1989, bmcmicrobiol.biomedcentral.com/articles/10.1186/s12866-019-1680-7.
Kimelman, Hadar, and Moshe Shemesh. "Probiotic Bifunctionality of
Bacillus Subtilis
-Rescuing Lactic Acid Bacteria from Desiccation and Antagonizing Pathogenic
Staphylococcus Aureus
."
Microorganisms
, MDPI, 29 Sept. 2019, www.ncbi.nlm.nih.gov/pmc/articles/PMC6843919/.
Knight, Chinyere A., et al. "The First Report of Antifungal Lipopeptide Production by a Bacillus Subtilis Subsp. Inaquosorum Strain."
Microbiological Research
, Urban & Fischer, 2 Aug. 2018, www.sciencedirect.com/science/article/pii/S0944501318304609.
Kovács, Ákos T. "Bacillus Subtilis."
DTU Research Database
, Elsevier, 1 Jan. 1970, orbit.dtu.dk/en/publications/bacillus-subtilis.
McFarlin, Brian K, et al. "Oral Spore-Based Probiotic Supplementation Was Associated with Reduced Incidence of Post-Prandial Dietary Endotoxin, Triglycerides, and Disease Risk Biomarkers."
World Journal of Gastrointestinal Pathophysiology
, Baishideng Publishing Group Inc, 15 Aug. 2017, www.ncbi.nlm.nih.gov/pmc/articles/PMC5561432/.
Team, DFH. "Balance Bacteria with Spore-Based Probiotics."
Designs for Health
, 4 Feb. 2020, blog.designsforhealth.com/node/1196.
Yahav, Sagit, et al. "Encapsulation of Beneficial Probiotic Bacteria in Extracellular Matrix from Biofilm-Forming Bacillus Subtilis."
Artificial Cells, Nanomedicine, and Biotechnology
, U.S. National Library of Medicine, 2018, www.ncbi.nlm.nih.gov/pubmed/29806505.
---
The University offers a wide variety of medical professions for functional and integrative medicine. Their goal is to inform individuals who want to make a difference in the functional medical fields with knowledgeable information that they can provide.