Sacroiliac joint dysfunction and its symptoms
can also be a cause for low back pain conditions and disorders.
This condition is also known as:
Sacroiliitis
SI joint inflammation
SI joint syndrome
Sacroiliac joint dysfunction
SI joint strain
It can make regular activities like
sitting, standing, walking, and sleeping frustrating, difficult and unbearable
. It has been found in around 30-35% of individuals. Many individuals can spend months or even years dealing with symptoms but are never aware that it's not the correct diagnosis.
Sacroiliac joint dysfunction can sometimes be difficult to diagnose.
These joints are
so close to the hip and low back, that it is common for sacroiliac joint dysfunction to be mistaken for other causes/conditions of low back pain
, like a herniated, slipped or bulging disc.
Sacroiliac Joint Dysfunction Symptoms
When l
ow back pain is present, it can be quite difficult for a doctor to figure out the exact source/cause of your pain.
These are a few recognizable symptoms of sacroiliac joint dysfunction.
Low back pain is the most common.
Pain could also present in the hips, buttocks, thighs, and possibly the groin area.
The pain can be so severe that just touching the area is unbearable.
Other activities that can cause symptoms:
Common movements like
climbing stairs, sitting down/getting up out of a seat, can cause pain.
Pain can also be
aggravated from standing or walking for extended periods
but
improve when relaxed or lying down
. Stiffness or a burning sensation in the pelvis can also present.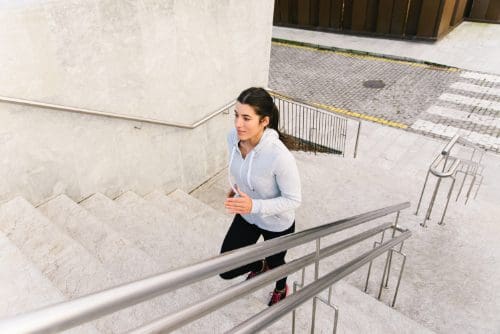 Causes of Joint Dysfunction
A variety of conditions can cause sacroiliac joint dysfunction. The most common:
Arthritis
Joint pain can be caused by spinal osteoarthritis because as the cartilage around the sacroiliac joint wears down, the bones can start to rub against each other. Ankylosing spondylitis is an inflammatory arthritis that affects the spine that can also cause joint dysfunction.
Pregnancy
Pregnant women can experience low back pain or pelvic pain
from sacroiliac dysfunction because the joints get stretched and lose their elasticity during pregnancy.
Hormone changes and added weight during pregnancy can place added stress on the sacroiliac joints.
Accident Trauma
High impact from an
auto accident, slip and fall injury, or sports injury
could damage the sacroiliac joint/s.
Viral Infection
Infections are extremely rare but could be another cause of joint pain.
There are a variety of treatment options that can help reduce and prevent low back pain.

Exercise/Physical Therapy
Exercise and physical therapy are therapies that doctors highly recommend before other treatments like pain medications or surgery.
Exercise, chiropractic and physical therapy can help manage pain and other symptoms. Consult your doctor before starting any physical therapy or exercise program. Your doctor can recommend a chiropractor or therapist that can help get you started with the proper exercise treatment plan.
Physical Therapy
Physical therapy can help reduce stress on the joints, that are strained and tight. It also helps maintain joint flexibility. A physical therapist will perform passive and active treatment therapies to help manage joint pain.
Passive treatments - the physical therapist does the majority of the work. An example of passive treatment applying heat or ice along with massaging the area.
Active treatments - the patient participates in the treatment with at-home exercise routines is an example of active treatment.
A combination of passive and active treatment provides the best outcomes and offers the most benefits, as the patient has the know-how of proper posture, exercises that they can do and injury prevention.
A chiropractor and physical therapist can build a physical therapy program
to help address your symptoms.
Exercise
With sacroiliac joint dysfunction, you do not have to do hard intense exercise. The benefits come from a
consistent gentle exercise routine with an emphasis on consistency.
Exercising stretches and strengthens muscles of the low back muscles and helps maintain joint flexibility.
An overall exercise plan should incorporate the three main types:
Aerobic workout
Stretching
Strengthening
There are a variety of
gentle exercises and stretches to help decrease pain
.
Adding exercise and physical therapy
to the treatment plan can significantly
help you manage and reduce pain symptoms
.
---
Chiropractic Care Hip Labral Tear Treatment
---
NCBI Resources
Sacroiliac joint dysfunction is known to cause low back pain, but diagnosing can be hard for some doctors. Especially those that do not have a great deal of experience in sacroiliac joint pain. However,
chiropractors specialize in this area as the SI joint is an important part of the musculoskeletal system.