Metabolic syndrome is caused by having more than one condition. Metabolic syndrome often leaves individuals with headaches, joint pain, fatigue, and more! Metabolic syndrome is an epidemic all over the world, but in the US, we are seeing this condition all too often.
Metabolic Syndrome can be defined as having two or more of the conditions listed below:
Women with abdominal fat or a waistline greater than 35
Men with abdominal fat or a waistline greater than 40
Individuals with high blood pressure ( 130/85 or higher)
Patients with triglycerides higher than 150
A fasting glucose of 100 or greater
Low HDL ( good cholesterol ) less than 40 in men and 50 for women
These symptoms are often associated with inflammation. Many people believe inflammation is just something that occurs in the joints and on the skin, but inflammation can occur to the organs inside the body and create havoc.
Metabolic syndrome does not target a specific population but can affect anyone who has an overlap of the factors listed above. Those who have an "apple" or "pear" body shape, are likely to have higher abdominal fat, and therefore are more at risk.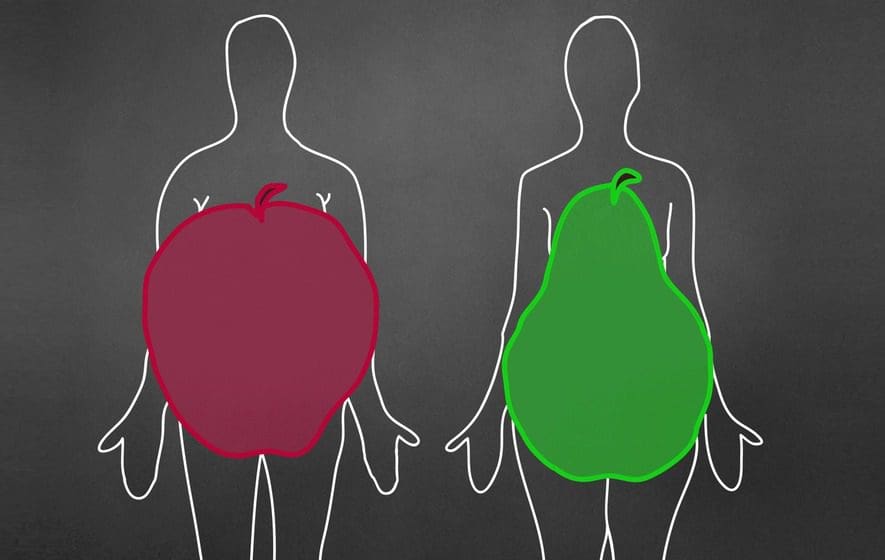 As individuals age, their chances of developing metabolic syndrome increases. On top of age, previously having or having a history of diabetes in one's family also increases their risk of developing metabolic syndrome.
Speaking from personal experience, and having Type 1 Diabetes myself, I can say that metabolic syndrome really takes a toll on one's body. With experiencing these symptoms first hand, it can leave your body feeling exhausted. When the blood glucose level in the body rises, it causes the blood to become thick due to the excess sugar in the blood. This then causes the heart to work harder and raise the body's blood pressure due to the effort needed to pump. From here, the body responds with a hard and heavy headache, nausea, occasional vomiting, increased thirst, increased urination, and blurred vision. Recovering from a day of high blood sugars can leave you feeling defeated and similar to feeling like you are recovering from the flu.
One of the things that occur within the body when an individual has metabolic syndrome is their insulin sensitivity decreases. Insulin is the hormone produced that helps to turn the food you eat into fuel for the body or store it as fat. When the insulin sensitivity becomes decreased, it means not enough glucose in the body is being absorbed. Leading to high blood glucose levels and increases the risk for Type 2 Diabetes.
For those who are suffering from metabolic syndrome, or have one or more of the above risk factors there are ways to take charge. The benefits of taking charge and preventing metabolic syndrome from getting worse or returning means getting back the energy you thought was lost. By decreasing your symptoms and increasing your energy, you could be feeling better than you remembered.
The best diet to quickly gain control of blood sugars and raise HDL is the ketogenic diet. This diet works by eating low carb, high-fat foods. In turn, this makes the body burn fat as fuel rather than carbohydrates. It starts by burning the fat around the pancreas and liver and then starts to burn the intramuscular fat ( excess abdominal weight ). By eliminating most carbs and increasing water intake, individuals can see a decrease in depression, brain fog, their risk of stroke, and blood pressure. All while seeing an increase in sleep and energy.
One of the best ways to reach your goals and stay healthy is to work with a team who understands them and is willing to educate you. We provide 1:1 coaching, scales to track weight that also reports the water weight and BMI of the individual, wrist bands to track caloric activity, and education. The education will help you understand why you are following a specific diet or food guidelines, how that food is breaking down to help you, and what foods to avoid. We will never leave a patient confused or with unanswered questions.
Speaking from personal experience, it is best to get a handle on these symptoms before they cause permanent damage. There are ways and things to do to help reduce your risk. I highly recommend seeing us, or a local doctor to start to build your plan. We can create personalized plans that will help you reach your goals, lower your risk, and work with your lifestyle. Take it from me, you do not want to be stuck feeling the side effects metabolic syndrome comes with. -Kenna Vaughn, Senior Health Coach
The scope of our information is limited to chiropractic, musculoskeletal, and nervous health issues or functional medicine articles, topics, and discussions. We use functional health protocols to treat injuries or disorders of the musculoskeletal system. Our office has made a reasonable attempt to provide supportive citations and has identified the relevant research study or studies supporting our posts. We also make copies of supporting research studies available to the board and or the public upon request. To further discuss the subject matter above, please feel free to ask Dr. Alex Jimenez or contact us at

915-850-0900

.
References: