Do you feel:
Unpredictable abdominal swelling?
A sense of fullness during and after meals?
Decreased of gastrointestinal motility, constipation?
Increased gastrointestinal motility, diarrhea?
Unpredictable food reactions?
If you are experiencing any of these situations, then you might be experiencing some problems in your body and its entire systems, why not try to incorporate some prebiotics and probiotics into your system.
Probiotics and Prebiotics
With
scientific research, media, and works of literature
, finding information about how probiotics and prebiotics play a tremendous role in the gut and the digestive system. There has even been
new and upcoming research
that shows how prebiotics and probiotics can be beneficial for organs and body tissue that is outside the gastrointestinal tract.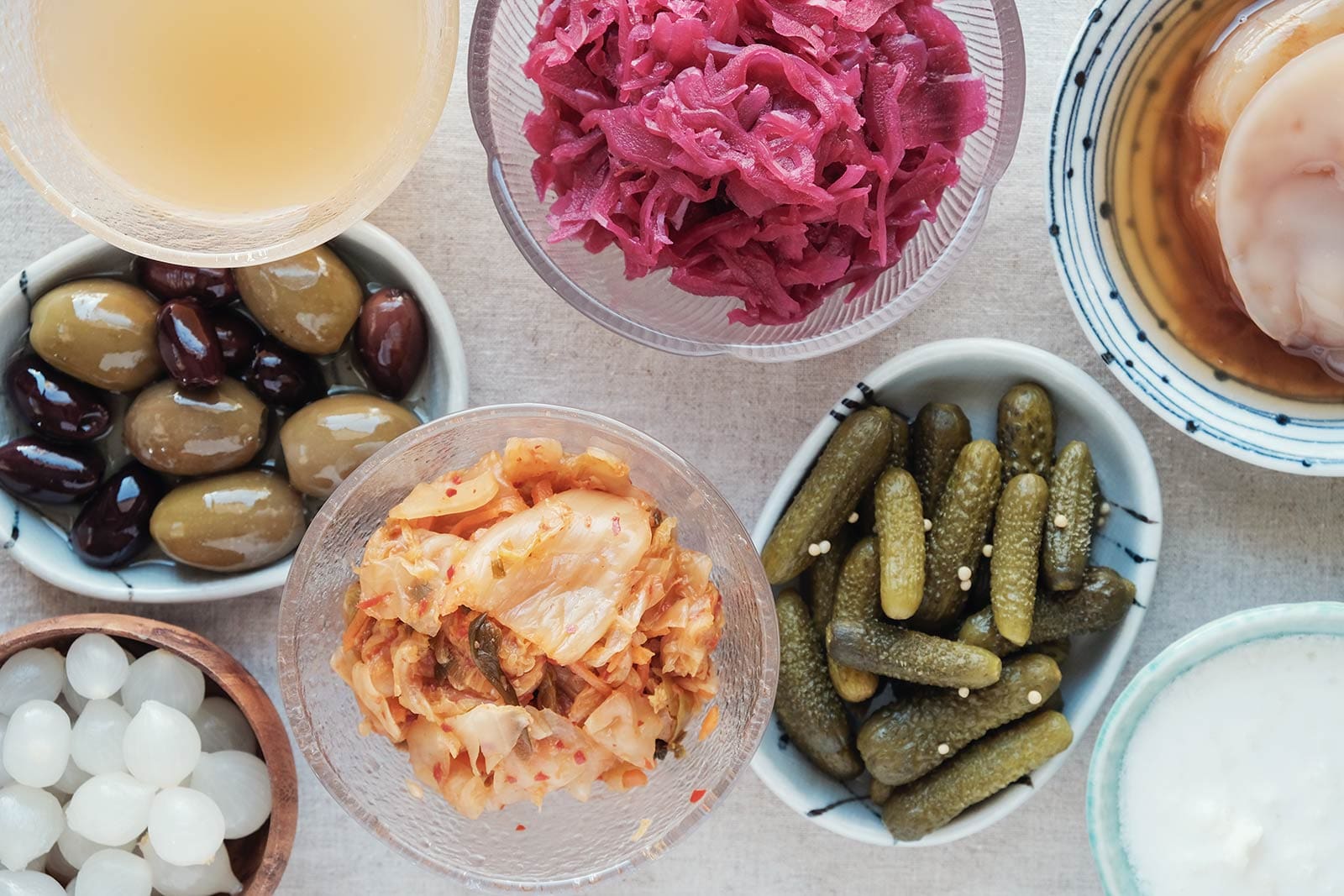 When it comes to probiotics and prebiotics, they have a variety of functions that can help human health. Research shows that probiotics have a plethora of conditions that need these tiny microbes to benefit from. From improving IBS symptoms to inflammatory symptoms, probiotics can help patients that have chronic autoimmune diseases can have altering communications between their immune system and their brain.
Research shows
that when probiotics are being accompanied with fish oil, it can help pregnant women and infants by reducing the risk of any atopic diseases like eczema and food allergies.
Probiotics and Prebiotics Helping the Other Systems
There is
even more research
that probiotics in the Lactobacillus and the Bifidobacterium genus, can reduce fatty livers and improve the liver enzyme markers. This is important for anyone who is suffering from NAFLD (non-alcoholic fatty liver disease) or NASH (non-alcoholic steatohepatitis.) When a person has metabolic syndrome or is obese, there is
a review study
that shows that prebiotic fibers and certain strains of probiotics can improve the gastrointestinal microbiome diversity. Prebiotics can help improve insulin resistance and brown fat activation in patients that are obese and have metabolic syndrome parameters.
In a
late 2019 review
, it suggested that when a person intakes prebiotics and probiotics, it can help prevent urinary tract and respiratory tract infections as well as dampening their severity and their duration in the body. This is correlating with
another article study
as they found that probiotics can help with children who have asthma with its benefits. The studies found that when children received the Lactobacillus strain and have low IgE levels will have a lower asthma attack from the beneficial effects that probiotics can have on the immune system in the body.
Probiotics and Prebiotics Helping With Autism
With probiotics and prebiotics helping out the body with its many beneficial properties, so it is not surprising that it can help with ASD or Autism Spectrum Disorder in kids and adults. In a
research study
, it found that one of the most common non-neurological that manifests in ASD kids and adults is the negative symptoms of the GI tract like diarrhea and constipation. Multiple studies have shown and found that the GI tract in autistic people has a different intestinal microbiota than others. The study found that 37 participants with ASD were in an ABA (applied behavioral analysis) training and taking at least six grams of probiotics in their system. The results showed that the ASD symptoms and the participant's GI score decreased more when they were introduced with probiotics.
A similar study reviewed
that the role of prebiotics and probiotics played in the autism spectrum disorder showed that these two could help improve gastrointestinal symptoms but also when the biotics are combined with gluten. Casein-free diets can significantly reduce the autistic person's anti-social behaviors. There is still more research being done about probiotics and prebiotics, even though the evidence is inconclusive.
With autism spectrum disorder being a complex developmental condition, that is typically characterized by deficit social and communicative behaviors and even repetitive behavior patterns. When it comes to the gut in an autistic person; however, the study reviewed showed that patients with ASD have different compositions in their gut microbiota. It shows that ASD patients will have derangements and GI severe symptoms in their gut microbiota, especially when the patient is administrated antibiotics. So by using probiotics and prebiotics can be a potential therapeutic option to alter the gut microbiota and its agents.
Conclusion
So all in all, probiotics and prebiotics can do a lot with the body and not just provide support to the gut. Probiotics and prebiotics can help the body lessen the effects of metabolic syndrome, non-alcoholic fatty liver, and much more. Whether it is taking these microbes in food form or supplement form, they can receive the benefits from these biotics. Some
products
are there to help support the gastrointestinal system and target amino acids that support the gut as well as providing metabolic support.
The scope of our information is limited to chiropractic, musculoskeletal, and nervous health issues or functional medicine articles, topics, and discussions. We use functional health protocols to treat injuries or disorders of the musculoskeletal system. Our office has made a reasonable attempt to provide supportive citations and has identified the relevant research study or studies supporting our posts. We also make copies of supporting research studies available to the board and or the public upon request. To further discuss the subject matter above, please feel free to ask Dr. Alex Jimenez or contact us at
915-850-0900
.
---
References:
Bustamante, Mariela, et al. "Probiotics and Prebiotics Potential for the Care of Skin, Female Urogenital Tract, and Respiratory Tract."
Folia Microbiologica
, U.S. National Library of Medicine, 26 Nov. 2019, www.ncbi.nlm.nih.gov/pubmed/31773556.
Huang, Chian-Feng, et al. "Efficacy of
Lactobacillus
Administration in School-Age Children with Asthma: A Randomized, Placebo-Controlled Trial."
Nutrients
, MDPI, 5 Nov. 2018, www.ncbi.nlm.nih.gov/pmc/articles/PMC6265750/.
Jurgelewicz, Michael. "New Review Demonstrates the Effects of Prebiotics and Probiotics for Obesity and Metabolic Syndrome."
Designs for Health
, 4 Jan. 2019, blog.designsforhealth.com/node/914.
Jurgelewicz, Michael. "New Review Demonstrates the Role of Probiotics in Nonalcoholic Fatty Liver Disease."
Designs for Health
, 8 Nov. 2019, blog.designsforhealth.com/node/1145.
Ng, Qin Xiang, et al. "A Systematic Review of the Role of Prebiotics and Probiotics in Autism Spectrum Disorders."
Medicina (Kaunas, Lithuania)
, MDPI, 10 May 2019, www.ncbi.nlm.nih.gov/pmc/articles/PMC6571640/.
Niu, Manman, et al. "Characterization of Intestinal Microbiota and Probiotics Treatment in Children With Autism Spectrum Disorders in China."
Frontiers in Neurology
, Frontiers Media S.A., 5 Nov. 2019, www.ncbi.nlm.nih.gov/pmc/articles/PMC6848227/.
Team, DFH. "Finding Intestinal Relief with Probiotics."
Designs for Health
, 11 Oct. 2018, blog.designsforhealth.com/node/882.
Team, DFH. "Probiotics Value Beyond Digestive Health."
Designs for Health
, 30 Jan. 2020, blog.designsforhealth.com/node/1194.
---
The University offers a wide variety of medical professions for functional and integrative medicine. Their goal is to inform individuals who want to make a difference in the functional medical fields with knowledgeable information that they can provide.