Do you feel:
Weight gain over the holidays?
Stomach pain, burning, or aching 1-4 hours after eating?
Is waist girth equal to or larger than hip girth?
Tired/sluggish?
Mental sluggish?
If you are experiencing any of these situations, then try to detox your body for the new year as part of your resolutions.
With
the start of the new year
comes the numerous ads on T.V. for detox programs and cleanses that will help people who are trying to get healthier as their new year's resolution. The detox programs and cleanses that are shown as commercials and online ads will make anyone believe that lemon water, apple cider vinegar, and green juices can help detox the body and boost the metabolism. Even though these detox programs and cleanses are alluring and may reel in unsuspected individuals. The truth is that the endocrine system helps the body runs its detoxification process all day with natural, efficient, and effective essential nutrients that are critical for each of the endocrine functions.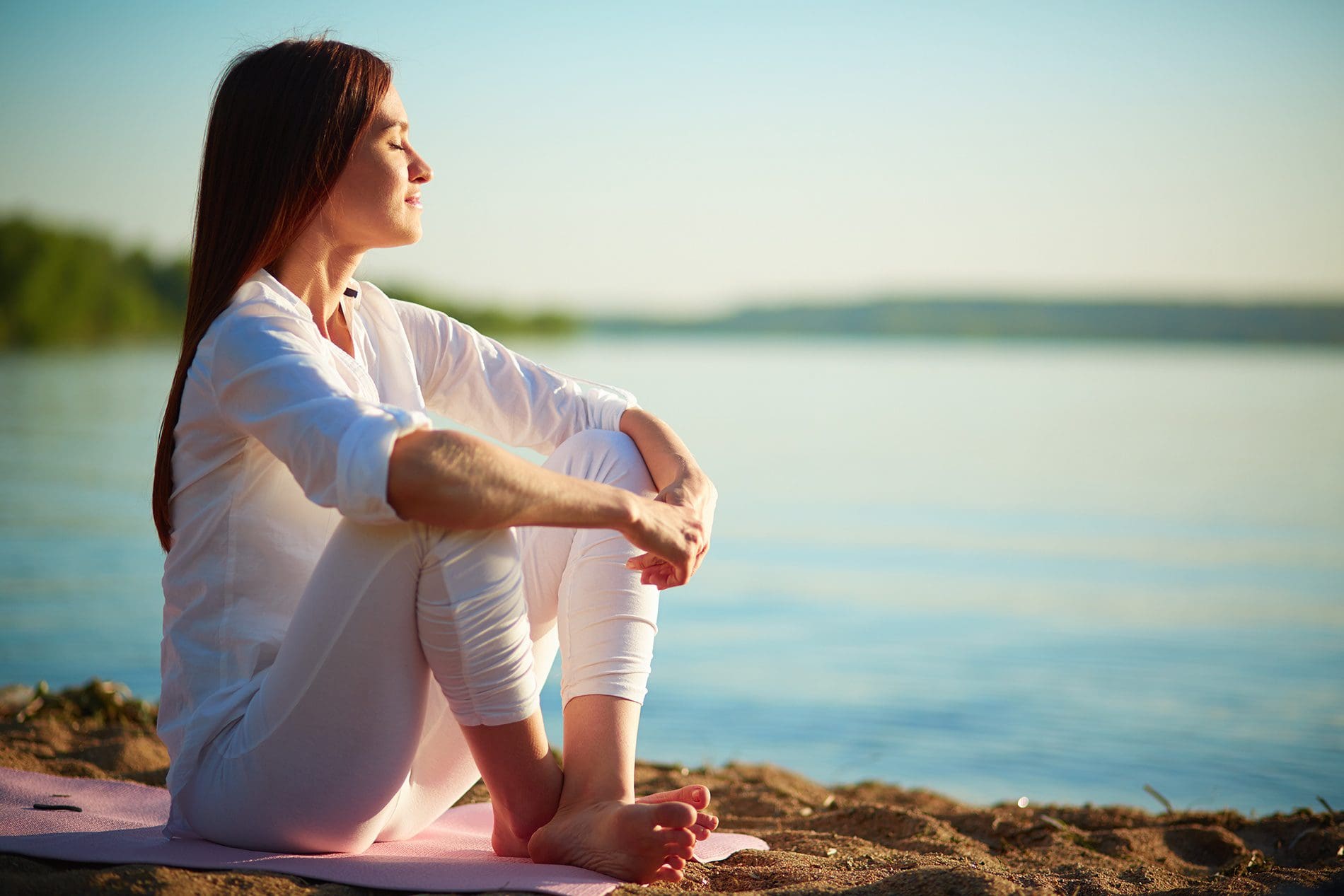 Naturally Detox Foods and Nutrients
If someone enjoys eating superfruits like goji or açai berries, there is nothing wrong with that because these berries have antioxidant properties for the body.
Studies show
that animal foods such as beef, pork, poultry, and many other animal products have contributed vital amino acids for liver detoxification and
provide a rich source
of sulfur that the body needs. With many commercial detox programs and "cleanses" that claims that it will temporarily eliminate the animal protein, however, this is not a requirement for a healthy detox. Any plant foods from the cruciferous and allium families are beneficial and crucial for the body due to sulfation via sulfotransferase enzymes for phase 2 detoxification.
There is also something else that plays a critical role in the biotransformation and detoxification of harmful compounds out of the body is none other than glutathione. Since glutathione is called the "master antioxidant," it is a tripeptide, which is a molecule that is made up of three amino acids.
Research shows
that any foods can provide nutrients to help support glutathione production, especially a large proportion of animal foods like beef, pork, eggs, turkey, chicken, and lamb can provide nutrients for the body. With these nutrients contributing to the body, some of them are not found exclusively, even though they are strongly being represented but are being underscored. It is not necessary to eliminate animal foods; a person can still eat both plant foods and animal foods to help support healthy detoxification for the body.
Kidney Detoxification
Surprisingly, detoxing is not always about the liver. The kidneys need to detox as well since they are the liver's assistants in the detoxification process of harmful toxins in the body. Since the liver can convert the fat-soluble toxins into water-soluble compounds, it
makes it easier
for the body to excrete the urine out of the body easily as the kidneys are regulating the detoxification.
The kidneys may be small, but they are very hardworking organs that are less than 0.5% of the body mass.
In a healthy body
, the filtration rate for the kidneys is about 150 quarts of blood daily. According to
the information given by the National Kidney Foundation
, it states that when there is frequent dehydration, it can lead to permanent kidney damage. By staying hydrated, this can prevent bad kidney function from happening and eliminating the harmful toxins out of the body.
Although this does not mean that a person should be guzzling water every day, even though it is recommended for a person to drink six to eight glasses of water, a day turns out to
be a myth
. In general, it is fine to use thirst as a reminder to drink water and to consume coffee and tea even counts even though there are diuretics.
The research found in the Mayo Clinic
found out that any foods like iceberg lettuce and cucumbers have high water content and can contribute to total water intake.
Sleep Is Very Important
Regarding detoxification, sleep is something that does not get too much attention. With the body trying to detoxify throughout the entire day, some factors can upregulate during the sleep period.
Studies show
that sleep or even a quick power nap is universal to all humans and animals. Not everyone exactly knows why sleep is essential, but there are many possibilities that when a person is sleeping, it is time for the brain to do a bit of cleaning for the body. This is because the brain has an easier time to process everything when the individual is not awake, and their attention is not on a hundred different things.
A recent discovery
has found that the brain has a unique system called the glymphatic system, and that system is activated when a person is asleep.
The glymphatic system
can also clear beta-amyloid, which is the potential harmful protein that is associated with Alzheimer's disease.
Studies even show
that the glymphatic system can clear beta-amyloid twice as effective when a person is sleeping than when they are awake. If a person wants to have a healthier year, then they should be aware of the importance of good quality sleep.
Conclusion
So for the new year, adding these detoxifying methods can help boost the body system and promote wellness. By adding nutritious foods that are filled with antioxidants and detoxifying properties that are beneficial to the body, getting enough sleep and staying hydrated is highly crucial for healthy body detoxification. Some
products
have advance detoxification properties that can help support the immune system and are designed for greater stability bioavailability, and digestive comfort for the body.
The scope of our information is limited to chiropractic, musculoskeletal, and nervous health issues or functional medicine articles, topics, and discussions. We use functional health protocols to treat injuries or disorders of the musculoskeletal system. Our office has made a reasonable attempt to provide supportive citations and has identified the relevant research study or studies supporting our posts. We also make copies of supporting research studies available to the board and or the public upon request. To further discuss the subject matter above, please feel free to ask Dr. Alex Jimenez or contact us at
915-850-0900
.
---
References:
Publishing, Harvard Health. "The Dubious Practice of Detox."
Harvard Health
, 2008, www.health.harvard.edu/staying-healthy/the-dubious-practice-of-detox.
Hodges, Romilly E, and Deanna M Minich. "Modulation of Metabolic Detoxification Pathways Using Foods and Food-Derived Components: A Scientific Review with Clinical Application."
Journal of Nutrition and Metabolism
, Hindawi Publishing Corporation, 2015, www.ncbi.nlm.nih.gov/pmc/articles/PMC4488002/.
Jessen, Nadia Aalling, et al. "The Glymphatic System: A Beginner's Guide."
Neurochemical Research
, U.S. National Library of Medicine, Dec. 2015, www.ncbi.nlm.nih.gov/pmc/articles/PMC4636982/.
Labos, Christopher. "The Water Myth."
Office for Science and Society
, 14 Aug. 2018, www.mcgill.ca/oss/article/health-nutrition/water-myth.
Masters, M, and R A McCance. "The Sulphur Content of Foods."
The Biochemical Journal
, U.S. National Library of Medicine, Aug. 1939, www.ncbi.nlm.nih.gov/pmc/articles/PMC1264524/.
Mendelsohn, Andrew R, and James W Larrick. "Sleep Facilitates Clearance of Metabolites from the Brain: Glymphatic Function in Aging and Neurodegenerative Diseases."
Rejuvenation Research
, U.S. National Library of Medicine, Dec. 2013, www.ncbi.nlm.nih.gov/pubmed/24199995.
Purves, Dale. "Why Do Humans and Many Other Animals Sleep?"
Neuroscience. 2nd Edition.
, U.S. National Library of Medicine, 1 Jan. 1970, www.ncbi.nlm.nih.gov/books/NBK11108/.
Rasmussen, Martin Kaag, et al. "The Glymphatic Pathway in Neurological Disorders."
The Lancet. Neurology
, U.S. National Library of Medicine, Nov. 2018, www.ncbi.nlm.nih.gov/pubmed/30353860.
Staff, Mayo Clinic. "Water: How Much Should You Drink Every Day?"
Mayo Clinic
, Mayo Foundation for Medical Education and Research, 6 Sept. 2017, www.mayoclinic.org/healthy-lifestyle/nutrition-and-healthy-eating/in-depth/water/art-20044256.
Team, DFH. "A New Year Is Upon Us – It's Detox Time!"
Designs for Health
, 31 Dec. 2019, blog.designsforhealth.com/node/923.
Team, NIDDKD. "Your Kidneys & How They Work."
National Institute of Diabetes and Digestive and Kidney Diseases
, U.S. Department of Health and Human Services, 1 June 2018, www.niddk.nih.gov/health-information/kidney-disease/kidneys-how-they-work.
Team, NKF. "Can Dehydration Affect Your Kidneys?"
National Kidney Foundation
, 16 Apr. 2018, www.kidney.org/newsletter/can-dehydration-affect-your-kidneys.
---
Modern Integrative Wellness
By informing individuals about how the National University of Health Sciences provides the knowledge for future generations, the University offers a wide variety of medical professions for functional medicine.