Do you feel:
Hot flashes?
Mental fogginess?
Disinterest in sex?
Mood swings?
Increased vaginal pain, dryness, or itching?
If you are experiencing any of these situations, then you might be going through perimenopause.
When the body hits a certain age, the hormone levels will naturally increase then decrease, causing the person to experience symptoms that they never have. For women, they go through
an aging progression
known as menopause, which is a normal part of aging, and when the female stops producing eggs. Menopause occurs when a female is in her late forties to her early fifties, depending on which country they are from. Before a woman goes through the menopausal process, perimenopausal begins before the actual menopausal progression occurs. Not only that but when a woman goes through perimenopause, their endocrine system is being affected with hormonal changes as the hormones begin to fluctuate during the menopausal shift.
Perimenopausal
Perimenopausal can be defined in various ways; however, researchers can agree that perimenopausal begins when a woman starts to have irregular menstrual cycles. This is due to a natural decline in their ovarian function, and it will be their last menstrual period.
Research shows
that perimenopausal leads up to menopause and follows after post-menopause. Surprisingly though, during perimenopausal years, the hormone levels will begin to fluctuate, and the estrogen levels begin to become a bit higher than average. Afterward, though once menopause goes through the postmenopausal stage, the hormone levels will begin to decrease gradually naturally.
Perimenopausal Symptoms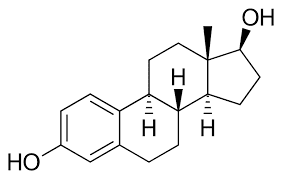 When it comes to
the endocrine system
, it plays a role when a female is going through perimenopause. Since the endocrine system produces hormones and is responsible for reproduction hormones, it makes sure that the female body has the two hormones estrogen and progesterone. When there is a lack of hormones in the female body, it is due to the effects of hot flashes that are caused by perimenopause.
Now research shows
that most women do not expect that to have hot flashes until they have menopause. It is one of the symptoms that all females get. Other symptoms can cause women to have them when they are going through. They are:
Hot flashes and night sweats: There is about an estimated 35%-50% of women who have perimenopausal, will suffer a sudden wave of body heat that is consist of sweating ant flushing that can last about five to ten minutes. Surprisingly it can happen at night as well when the body starts to sweat.
Vaginal dryness: When estrogen levels began to decline during late perimenopause naturally, it can cause the vaginal tissue to become a bit thinner and drier. When this happens, it can cause irritation, itching, and can be a source of pain during intercourse.
Uterine bleeding: When the progesterone levels start to decline, it can cause the growth of the endometrium, which is the uterine lining to become a bit thinker than usual before it sheds, thus resulting in a very heavy period. Not only that, but if a female has fibroids or endometriosis, then those two conditions may become a bit more troublesome.
Sleep problems: Studies found out that about forty percent of perimenopausal women have trouble sleeping. Between the night sweats and the disrupted sleep patterns, the problem can be a little complex to be blamed on the hormone oscillation, and the sleep cycles change as a person ages. Plus, insomnia is a common complaint for both sexes.
Mood swings: There is about ten to twenty percent of women who have experienced mood swings during perimenopause that has been linked to low estrogen levels. When women have experienced mood swings, it usually happens around midlife, like stress, poor overall health, and a history of depression.
Short term memory: Surprisingly, many women have complained about having short term memory problems as well as having a difficult time concentrating during the menopausal transition. Even though estrogen and progesterone help maintain brain function, there is too little information to separate the effects of aging and the psychosocial factors that can be related to hormone changes.
Studies have even found
out that during the menopausal transition, the regular patterns of a female's menstrual cycle will become disrupted, and the normal ovulatory cycle will decline naturally. At the same time, the gonadotropin levels will start to rise as well as the follicle-stimulating hormones will increase on a woman's feature.
Conclusion
Menopause is a natural stage in a woman's life. The hormone levels will begin to fluctuate, and it all starts when a woman's menstrual cycle begins to stop. With perimenopause, it is the beginning of the menopausal transition as the female body starts to change. From hot flashes to irregular sleep patterns, perimenopause is a natural way to let the body know that change is coming. Some
products
are designed to help support the estrogen metabolism in both the female and male bodies as well as
products
to help support the hormonal balance and the normal menstruation for females in the reproductive age.
The scope of our information is limited to chiropractic, musculoskeletal, and nervous health issues or functional medicine articles, topics, and discussions. We use functional health protocols to treat injuries or disorders of the musculoskeletal system. Our office has made a reasonable attempt to provide supportive citations and has identified the relevant research study or studies supporting our posts. We also make copies of supporting research studies available to the board and or the public upon request. To further discuss the subject matter above, please feel free to ask Dr. Alex Jimenez or contact us at
915-850-0900
.
---
References:
Publishing, Harvard Health. "Perimenopause: Rocky Road to Menopause."
Harvard Health
, June 2009, www.health.harvard.edu/womens-health/perimenopause-rocky-road-to-menopause.
Buckler, Helen. "The Menopause Transition: Endocrine Changes and Clinical Symptoms."
The Journal of the British Menopause Society
, U.S. National Library of Medicine, June 2005, www.ncbi.nlm.nih.gov/pubmed/15970017.
Cherney, Kristeen. " Effects of Menopause on the Body."
Healthline
, 5 Feb. 2019, www.healthline.com/health/menopause/hrt-effects-on-body.
Edwards, Beatrice J, and Jin Li. "Endocrinology of Menopause."
Periodontology 2000
, U.S. National Library of Medicine, Feb. 2013, www.ncbi.nlm.nih.gov/pubmed/23240949.
Wexler, Tamara L. "Perimenopause and Menopause Overview."
EndocrineWeb
, 25 Mar. 2016, www.endocrineweb.com/conditions/menopause/perimenopause-menopause-overview.
---
The University offers a wide variety of medical professions for functional and integrative medicine. Their goal is to inform individuals who want to make a difference in the functional medical fields with knowledgeable information that they can provide.