Do you feel:
Unpredictable abdominal swelling?
Hormone imbalance?
Occasional stress?
Inflammation in the gut?
Weight gain?
If you are experiencing any of these situations, then why not try these botanical herbs in your food dish.
The holiday season brings out the joy out of people with holiday traditions and its unique, universal foods, drinks,
seasonal herbs, and spices
to the table. The colder seasons are where everyone in the U.S. indulges in hearty soups, pumpkin spice products, root vegetables, and turkey leftovers. Many holiday menu items will incorporate sweet and savory herbs and spices in their food dishes. What people do not realize is that even though these herbs and spices enhance the flavors of the food, they also provide a plethora of health benefits for the body. So using these herbs and spices in the kitchen can help increase the person's chances to receive their beneficial properties, hence "the more, the merrier."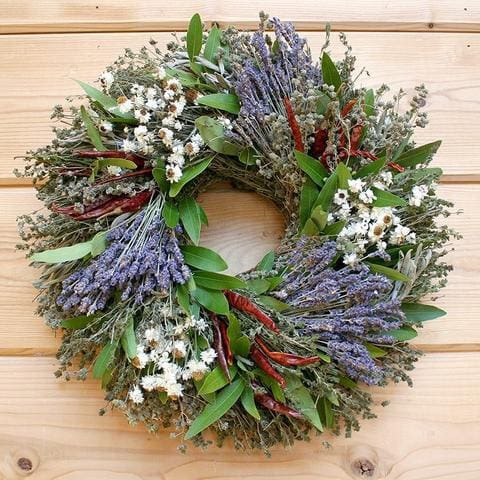 Throughout the centuries, medicinal plants have been traditionally used by a variety of cultures. Some of nature's most potent herbs are most used in culinary dishes, while also providing the beneficial properties to the human body; they are rosemary, sage, and clove.
Rosemary
Being commonly used as a condiment and a food preservative, rosemary is a native herb in the Mediterranean region.
A review
did an animal study of in vivo and in vitro that showed that rosemary had demonstrated similar beneficial effects to any medications that are for a variety of physiological disorders. Some of the physiological disorders include:
Lead hepato-nephrotoxicity
Stress
Anxiety
Bodyweight and dyslipidemia
Pain
Cerebral ischemia
Another review
was looking at how rosemary has antimicrobial and antioxidant properties and that its abundance in isoprenoid quinones. The review stated that rosemary could "act as chain terminators for free radicals and as chelators for ROS (reactive oxygen species.)" The antioxidative properties in rosemary have about the majority of phenolic diterpenes; like carnosic acid and carnosol, that are responsible for about 90% of this herb. Since it inhibits lipid peroxidation, scavenge radicals, and helps reduce cytochrome c by activating the redox-dependent signaling pathways in the body.
With carnosic acid, it has been shown to provide superior antimicrobial actions to other significant constituents that are found in rosemary. Furthermore, there have been studies shown that rosemary has antibacterial effectiveness against resistant bacteria in the body.
Sage
Sage is another herb that is native to the Mediterranean and Middle East regions and has been used in traditional folk medicine to treat a variety of disorders in the body. There is
recent research
that has suggested that sage can possess a wide range of beneficial properties for the body due to the presence of carnosic acid and carnosol in this herb.
Another study
showed that sage contains high contents of glycosidic flavones that provide functional inhibitory capacity against xanthine oxidase activity in the body. Some of the beneficial properties include:
Anti-inflammatory
Antinociceptive
Antibacterial
Hypoglycemic
Antioxidative
There is further research that demonstrates how sage has powerful cognitive enhancing and neuroprotective properties.
Studies show
that patients with Alzheimer's disease took a 4-month supplementation of sage, and the results are remarkable. Alzheimer patients experienced significant improvements in their cognitive function and mood enhancements. In another study, sage extract can help reduce the severity of physical and psychological systems that are experienced in premenstrual syndrome in the body
. A recent article showed
how freshly harvested sage leaves can become a potent modulator for neuroreceptor pathways that involves serotonin transporters that may help normalize thermoregulation and mental impairment for menopausal women.
Surprisingly though, both rosemary and sage have been proven and shown that they can help improve gabaergic pathways in the brain and can help decrease the neuronal activities that are associated with anxiety disorders.
Studies show
that rosemary and sage extracts have hepatoprotective and antioxidative roles that can increase catalase and glutathione levels and decrease lipid peroxidation in the body.
Cloves
Clove buds were initially found in east Indonesia, and it plays a role as the herb has a potent antimicrobial and antioxidative botanical. Research shows that clove oil possesses a bactericidal effect against pathogenic species that can harm the body. Earlier this year,
a research study
found out that clove oil extract can enhance anti-inflammatory activity by reducing myeloperoxidase activity in human neutrophils significantly. This herb can help reduce ROS and a variety of other inflammatory mediators that can promote significant damage to the body at the site of inflammation.
Conclusion
So for the holidays, adding these three powerful herbs to the next holiday feast are not just there to help enhance the flavors of the dishes, but they are beneficial to the body. Since they provide anti-inflammatory properties to the body by decreasing the inflammatory responses. So for the colder seasons, add that extra dash of herbs into the dish recipe will make anyone's day merry. Some
products
are specialized in countering the metabolic effects of temporary stress and can support the body.
The scope of our information is limited to chiropractic, musculoskeletal, and nervous health issues or functional medicine articles, topics, and discussions. We use functional health protocols to treat injuries or disorders of the musculoskeletal system. Our office has made a reasonable attempt to provide supportive citations and has identified the relevant research study or studies supporting our posts. We also make copies of supporting research studies available to the board and or the public upon request. To further discuss the subject matter above, please feel free to ask Dr. Alex Jimenez or contact us at
915-850-0900
.
---
References:
Chniguir, Amina, et al. "Syzygium Aromaticum Aqueous Extract Inhibits Human Neutrophils Myeloperoxidase and Protects Mice from LPS-Induced Lung Inflammation."
Pharmaceutical Biology
, Taylor & Francis, Dec. 2019, www.ncbi.nlm.nih.gov/pmc/articles/PMC6366422/#!po=2.63158.
Choukairi, Zineb, et al. "Effect of Salvia Officinalis L. and Rosmarinus Officinalis L. Leaves Extracts on Anxiety and Neural Activity."
Bioinformation
, Biomedical Informatics, 15 Mar. 2019, www.ncbi.nlm.nih.gov/pmc/articles/PMC6637401/.
de Oliveira, Jonatas Rafael, et al. "Rosmarinus Officinalis L. (Rosemary) as Therapeutic and Prophylactic Agent."
Journal of Biomedical Science
, BioMed Central, 9 Jan. 2019, www.ncbi.nlm.nih.gov/pmc/articles/PMC6325740/.
Lopresti, Adrian L. "Salvia (Sage): A Review of Its Potential Cognitive-Enhancing and Protective Effects."
Drugs in R&D
, Springer International Publishing, Mar. 2017, www.ncbi.nlm.nih.gov/pmc/articles/PMC5318325/.
Nieto, Gema, et al. "Antioxidant and Antimicrobial Properties of Rosemary (
Rosmarinus Officinalis,
L.): A Review."
Medicines (Basel, Switzerland)
, MDPI, 4 Sept. 2018, www.ncbi.nlm.nih.gov/pmc/articles/PMC6165352/.
Pavić, Valentina, et al. "Extraction of Carnosic Acid and Carnosol from Sage (Salvia Officinalis L.) Leaves by Supercritical Fluid Extraction and Their Antioxidant and Antibacterial Activity."
Plants (Basel, Switzerland)
, MDPI, 9 Jan. 2019, www.ncbi.nlm.nih.gov/pmc/articles/PMC6359053/.
Pereira, Olívia R, et al. "
Salvia Elegans
,
Salvia Greggii
and
Salvia Officinalis
Decoctions: Antioxidant Activities and Inhibition of Carbohydrate and Lipid Metabolic Enzymes."
Molecules (Basel, Switzerland)
, MDPI, 1 Dec. 2018, www.ncbi.nlm.nih.gov/pmc/articles/PMC6321363/.
Team, DFH. "Spice Up the Holidays with Medicinal Botanicals."
Designs for Health
, 25 Nov. 2019, blog.designsforhealth.com/node/1156.
Tober, Carsten, and Roland Schoop. "Modulation of Neurological Pathways by Salvia Officinalis and Its Dependence on Manufacturing Process and Plant Parts Used."
BMC Complementary and Alternative Medicine
, BioMed Central, 13 June 2019, www.ncbi.nlm.nih.gov/pmc/articles/PMC6567565/.