Being pregnant is one of life's many joys
, however, with the
added weight comes normal back pain that can lead to severe back pain that can lead to sciatica.
Expecting mothers have much to look forward to but
when back pain and sciatica take hold, it can be exhausting, frustrating and extremely painful
. Women experiencing
pregnancy
back pain varies from woman to woman. To help prevent and alleviate back pain/sciatica,
here are some answers as to how and why symptoms develop and what to do to make the pregnancy a joyful occasion.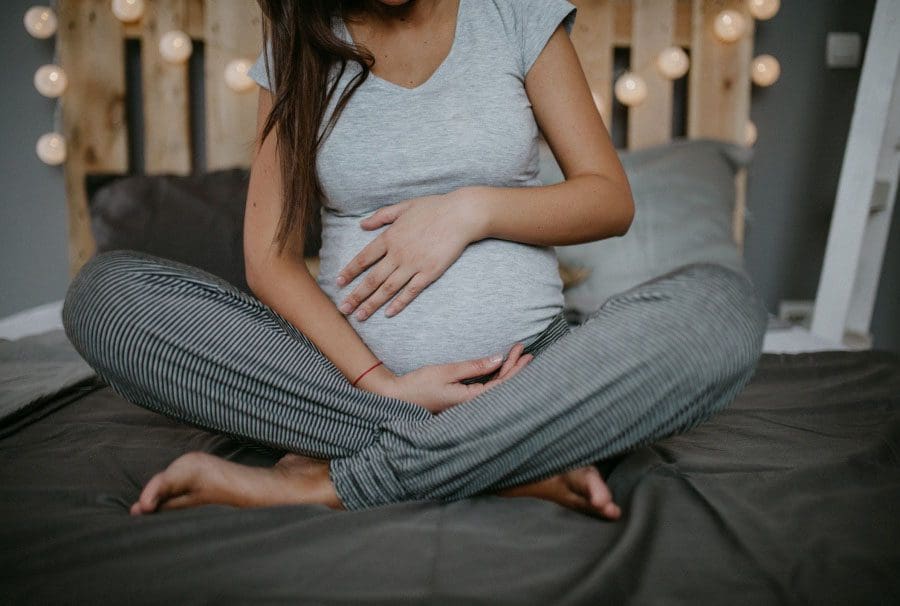 Pregnancy Back Pain and Sciatica
Changes to the body throughout pregnancy affect more than its physical appearance.
The most common change is weight gain. Increased body weight, especially when bending puts pressure on the spinal discs. The most pressure is placed on the low back. Back, leg pain and sciatica are common complaints.
Weight gain can cause piriformis syndrome and sciatica. The piriformis muscles help with thigh movement. Piriformis syndrome can develop if the muscle compresses the sciatic nerve, which causes a pinching or electrical shock feeling in the buttocks and back of the leg.
What some might not know is that as the uterus grows, the body's center of gravity gets thrown off. What happens is the uterus expands inside the pelvis, and the spinal nerves in the low back that flow into the sciatic nerve gets compressed and irritated.
Hormones like relaxin, which is a hormone that relaxes the pelvic ligaments and helps prepare the mother's body for birth. Relaxin loosens the ligaments in the other areas of the body, but primarily the joints in the pelvis, low back, and knees. When exercising or lifting objects it is easy to strain these relaxed areas. Therefore, move slowly, and avoid any sudden movements.
What Steps To Take
Work with a:
Doctor
Chiropractor
Midwife
Health care provider to keep body weight in check
Take note of posture:
Stand up straight
Shoulders back
Avoid leaning backward
Try a pillow:
A standard-sized pillow
Body pillow to help make sleeping comfortable
A pillow can be positioned between the knees and under the abdomen for support.
Prenatal yoga helps:
Stretch and tone muscles
Maintain flexibility
Improve balance and circulation
Relieves tension
Deep breathing plays a major role in yoga and is an added benefit as it can help
expecting mothers
relax during labor
.
Simple cardiovascular exercises like walking or swimming
can help keep weight under control and the body in shape. Ask a doctor or chiropractor if these types of exercises are right for you.
Prenatal massage is another option to help relieve pain and tension.
This type of massage eases:
Anxiety by stabilizing hormone levels
Back pain
Pelvic pain
Hip pain
Improves circulation and digestion
Helps reduce fatigue
A warm shower or bath can helps ease back pain.
Expectant mothers should avoid aromatic oils or aromatherapy candles like:
Basil
Juniper
Peppermint
Rosemary
Star anise
Some of these oils can cause contractions.
Acupuncture is another form of alternative therapy that can treat back pain and sciatica.
Sterile, millimeter thin disposable needles are inserted into points on the body that are known as energy channels.
The needles help to restore the balance of energy in the body.
However, expectant mothers need to be past six months to receive this type of treatment as the energy flow can cause contractions.
Ergonomics At Work & Home
Expectant mothers should avoid:
Awkward postures
Over-exercising
Heavy lifting
Repetitive work
Especially during the third trimester.
The low back and leg muscles have to work harder to keep the body balanced.
Just basic standing or walking can be a challenge. Swelling is common.
Make sure to take constant breaks and full-body rest combined with elevating the feet
can be very helpful.
Adding an ergonomic and adjustable chair with a lumbar support backrest and footrest is worth the investment.
A chair like this can helps take the pressure off of the spine and working at a desk much more comfortable.
It benefits to frequently stand and sit continually changing the body's posture and working the various muscles, joints, and ligaments to keep the body loose.
And it can be a form of exercise.
Light walking also helps to reduce any swelling through increased circulation.
Hopefully, you will not have to go through any kind of back pain or sciatica. But if pregnancy back pain and sciatica starts to creep in,
talk to your doctor, chiropractor, midwife, or health care professional first.
When your body is truly healthy, you will arrive at your optimal fitness level proper physiological fitness state. We want to help you live a new and improved lifestyle. Over the last two decades, while researching and testing methods with thousands of patients, we have learned what works effectively at decreasing pain while increasing human vitality.
We focus on what works for you. We also strive to create fitness and better the body through researched methods and total wellness programs. These programs are natural and use the body's own ability to achieve goals of improvement.
---
Lower Back Pain During Pregnancy Treatment El Paso, TX.
---
NCBI Resources
Keeping the body, including the spine, in proper alignment is vital to mobility, flexibility, and overall wellness of the body even when it is not pregnant. However,
pregnancy
puts specific stress on the body, creating certain needs that chiropractic care can meet. It is safe, it is effective, it is fast, and it works.